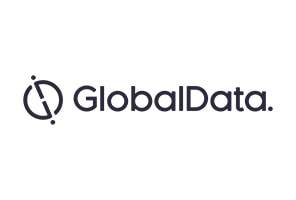 In March 2017, Ultragenyx announced that its Phase II clinical trial evaluating UX007 had failed to meet its primary endpoint for the treatment of seizures associated with glucose transporter type-1 deficiency syndrome (Glut1 DS).
While efficacy was not demonstrated for reducing the frequency of the total number of observable and absence seizures, a positive reduction in absence seizures captured by electroencephalogram (EEG) was observed, which Ultragenyx will continue to evaluate. In addition to UX007's development to reduce seizure frequency, the product is also in Phase III pivotal trials for Glut1 DS patients with movement disorders.
While UX007's lack of observable efficacy to treat seizures in Glut1 DS patients is disappointing, its development strategy for treating a small and specific patient group for seizures or epilepsy represents a growing trend, with other companies also employing this strategy to break into the crowded and competitive market.
Historically, companies' efforts have involved the development of therapies for treatment-resistant patients (patients who have failed at least two previous antiepileptic drugs), and a number of products were successfully approved into the market.
However, there remains a substantial number of patients who do not become seizure-free even after using these therapies. As such, the avoidance of certain side effects has become the driving choice for drug selection, rather than efficacy. Companies are still targeting this particular patient group, with SK Biopharmaceuticals' cenobamate currently in Phase III development and UCB's padsevonil (UCB0942) in Phase II.
Other companies are targeting rare, treatment-resistant, pediatric epilepsies, such as Dravet syndrome or Lennox-Gastaut syndrome; GW Pharmaceuticals' Epidiolex and Zogenix's fenfluramine are both in Phase III trials targeting these disorders. Alternatively, companies have targeted patients who have prolonged seizures or acute repetitive seizures (also known as cluster seizures), by aiming to develop therapies with improved methods of administration versus the currently available treatments. Neurelis' NRL-1 and Upsher-Smith Laboratories' USL261 are two late-stage candidates aiming to satisfy this unmet need.
Ultimately, by aiming to address specific unmet needs and patient populations in the epilepsy market, companies can not only develop better therapies for their patients, but can also gain market share and increased revenues.