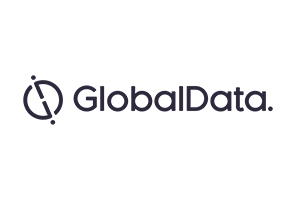 A major U-turn by the National Health Service (NHS) will now see Roche's Kadcyla available for routine use in certain breast cancer patients. This therapy has been shown to extend the lives of patients by six months.
The National Institute for Health and Care Excellence (NICE) previously denied terminal patients treatment with this life-prolonging therapy due to its high cost. Kadcyla is fully priced at around £90,000 ($115,000) a year per patient. As such, since 2014, the drug has only been available to English patients though the Cancer Drugs Fund.
However, Roche and the NHS have reached a deal, backed by NICE, that will make this drug available to 1,200 women a year in England. This agreement will bring England in line with Scotland and 15 other countries across the EU, where Kadcyla is available to patients.
Details of the deal reached between the two entities are currently being kept confidential. However, the agreement made between Roche and the NHS provides an example of how solutions can be reached to bring expensive life-changing therapies to the people who need them most.
NICE has now published guidance recommending funding for Kadcyla for the treatment of patients with inoperable HER2-positive metastatic breast cancer who have failed prior therapy or have experienced recurrence within six months of completing adjuvant therapy.
On average, patients with metastatic HER2-positive breast cancer receive four to six lines of therapy, with an average survival of 40 months. In the first line, patients are usually treated with Roche's Perjeta in combination with Herceptin and docetaxel. Upon disease progression, the recommended therapy is Kadcyla. Kadcyla is administered once every three weeks until disease progression or toxicity becomes unbearable.
Although Kadcyla is associated with severe toxicity, in clinical trials the drug was able to extend the lives of terminal patients by an average of six months. Hence, the availability of Kadcyla on the NHS has the potential to give valuable months back to patients living with incurable breast cancer.
Roche is looking to increase the share of HER2-positive breast cancer patients who are eligible for treatment with Kadcyla. The pharmaceutical giant is currently conducting two Phase III trials evaluating the use of Kadcyla in the adjuvant setting. Positive results from these trials could provide evidence for earlier treatment of patients with Kadcyla.