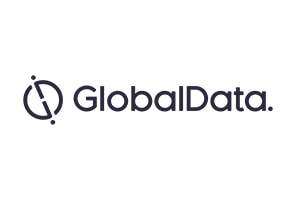 In October 2017, DBV Technologies released top-line data from the first Phase III trial of its highly awaited immunotherapeutic skin patch for peanut allergy—Viaskin Peanut.
Despite showing a statistically significant response in comparison to placebo, it failed to meet a primary endpoint laid out by the FDA: the lower boundary of the 95% confidence interval describing the difference in response rate between treatment and placebo arms was 2.6% less than the FDA's set value of 15%.
As a result, DBV's stock plummeted 50%, while that of its competitor, Aimmune—the maker of a standardized, high-purity peanut protein extract for oral immunotherapy (AR-101)—jumped 33%. Nearly two months later, the damage to DBV's place in the market persists. Despite the negative press, after discussions with the FDA, DBV has stated that it will proceed with Biologics License Application (BLA) preparations. GlobalData believes that DBV's continued confidence in Viaskin Peanut is justified and that the company still holds promise of bringing the first peanut immunotherapy to market.
Due to a breakthrough designation and fast track status, DBV has had close interactions with the FDA throughout the development of Viaskin Peanut. We believe that this and a number of other factors may encourage the FDA to overlook their imperfect efficacy data. Firstly, peanut allergy is a condition with high unmet need. With an extensive cache of positive efficacy and safety data from other Phase II studies—one extending patient follow-up to three years—Viaskin Peanut remains a very appealing option for addressing that need.
Additional Phase III data from the REALISE study, released in November 2017, further solidified the low risk of adverse events associated with treatment. In contrast, while Aimmune has many ongoing and planned trials for AR-101, currently it has only fully completed one small Phase IIb study.
Another key strength of Viaskin Peanut, which will likely secure it a place in the market even if Aimmune's AR-101 aces all its Phase III trials, is its unique mode of allergen delivery. The adhesive skin patch is applied daily and instates tolerance slowly over time (12+ months) using very low concentrations of peanut protein (250mcg). Though the oral immunotherapy protocol for AR-101 results in more rapid induction of tolerance (4–6 months), the treatment protocol is more aggressive (escalating concentrations of peanut protein from 3 to 300mg) and likely to cause treatment-induced adverse events that may lower compliance.
This is evidenced in the additional 20% drop-out rate seen in the treatment arm of Aimmune's Phase IIb trial, compared to placebo. In contrast, DBV's Phase II trial saw only 3% additional withdrawal in the 250mcg treatment arm. Particularly in young children, Viaskin Peanut's easy-to-use daily application and gentle tolerance induction may be more palatable for cautious parents and health providers.
Based on the above, GlobalData believes that despite missing its Phase III efficacy goals, Viaskin Peanut remains a viable option for the treatment of peanut allergy. Its close ties with the FDA, prime positioning to begin addressing an acute unmet need, abundant efficacy and safety data, and unique mode of action all suggest that its acceptance as the first targeted therapy for peanut allergy is likelyFea