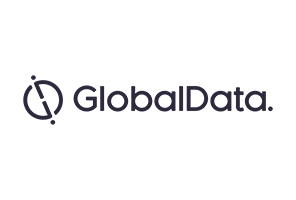 Recent years have shown a large increase in investment towards digital health, a multifaceted segment in the industry that can combine software-based therapies into different aspects of the drug development process. Along with many other examples of technology entering the pharma universe, from facilitating diagnosis, to the management of chronic diseases and even remote exchange of data and support for patients through telehealth, there are several different examples of how big pharma are implementing technologies into the field, from drug discovery to post-marketing studies.
Recently GlaxoSmithKline completed a $43m deal allowing it use Exscientia's AI platform in the drug discovery process. The digital startup will attempt to use machine learning and specifically designed algorithms to identify molecules in the body that could make potential drug targets by predicting how they behave under certain conditions. If this method can successfully identify new drug targets, it would reduce the financial burden of pharmaceutical companies for R&D and resources can be allocated elsewhere.
Other uses of technology in healthcare can include improvements to the cost-effectiveness of clinical trials. Novartis has launched the first app-based study in multiple sclerosis that allows patients to log symptoms in real time, and Takeda and Lundbeck have begun using apps to monitor patients suffering from depression and how they respond to their prescribed therapies. On top of this, wearable technology is being tested in indications that involve abnormal motor movement, such as Parkinson's disease, multiple sclerosis, and epilepsy; the most notable examples of these include Empatica's seizure alerting wristband, and Great Lakes NeuroTechnologies' Kinesia 360, a sensor-smartphone app combination that is used to monitor Parkinson's symptoms. All of these technological advancements mean that patients involved in clinical trials do not need constant monitoring or unnecessary visits to the doctor, thereby saving money for both the patient and the developer. Moving forward, this technology can be used to link clinical outcomes to real-world patient behavior and pharma companies can develop novel endpoints, for example related to compliance in a real-world setting, which would not be possible to test in a standard clinical trial. Depression apps that allow patients to track moods, efficacy, and safety data also open up the avenue of personalising medication for each patient by identifying groups that respond to specific therapies.
Digital technology also has its place in the post-clinical trial pharma world, Otsuka's Abilify MyCite digital pill for schizophrenia being the prime example. The digital pill represents the first FDA-approved software-based therapy; it involves use of a Bluetooth sensor, developed by Proteus, which has been embedded in Otsuka's antipsychotic Abilify. Once the pill is ingested, it releases a Bluetooth signal picked up by a MyCite patch placed on the patients' ribcage, which in turn transmits a signal to a smartphone app. In this way, dosing and adherence to medication can be monitored. One of the largest unmet needs in the schizophrenia market is compliance, and the digital pill goes a long way to addressing this underserved patient population. As technological solutions become more innovative, it will not be surprising to see pharmaceutical companies look to digital innovation to address environmental unmet needs such as compliance.
As digital health is integrated more and more into the traditional drug development process, there will be challenges along the way; however, all of the above examples point to a more streamlined and more cost-effective drug development process. In a time when payer pressure aims to reduce the financial burden of healthcare for patients, this may prove valuable for the pharma industry.