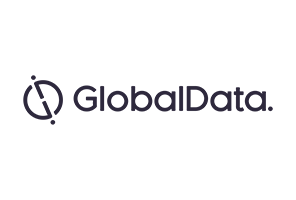 On December 1, Sanofi Pasteur announced its intention to discontinue the Phase III development program for its Clostridium difficile vaccine.
Prior to this news, Sanofi's vaccine was on track to become the first option available globally for the prevention of C. difficile, and a recent report by GlobalData estimated that it could reach peak annual sales of around $400M. This news will be well received by Pfizer and Valneva, as both firms have their own vaccines in late-stage clinical development.
C. difficile infections (CDIs) affect the gastrointestinal tract, resulting in diarrhea and pseudomembranous colitis, and in severe cases can even lead to death. The infection has historically been associated with antibiotic use in healthcare environments, but has increasingly occurred in the community since the emergence of hypervirulent strains since the early 2000's. The majority of major global healthcare markets have seen a gradual increase in the incidence of CDIs over the last 20 years, increasing the burden of the disease, and driving a high need for prophylactic options to reduce the risk of infection in vulnerable patients.
Sanofi's C. difficile vaccine was set to be the first prophylactic option to be approved for the prevention of CDIs. The vaccine contained inactivated forms of C. difficile toxins A and B, known as toxoids, which were shown to promote an immune response in healthy patients in Phase II clinical studies. The recent news from Sanofi suggests that the high rates of seroconversion (over 90%) demonstrated in Phase II did not translate into protection against the disease during the Phase III Cdiffense trial.
With the cancellation of Sanofi's vaccine program, Pfizer's C. difficile vaccine, PF-06425090, is now set to be the first prophylactic option for CDIs. PF-06425090 is currently being investigated in a 16,000 participant Phase III trial, which has a primary completion date of September 2020. However, Pfizer's vaccine has a similar toxoid-based mechanism of action (MOA) to Sanofi's vaccine, which again brings into doubt whether the seroconversion observed in Phase II trials can translate into a reduced risk of infection. Unlike Sanofi's trial, which only focused on primary CDIs, Pfizer intends to investigate rates of both primary and recurrent infections, which could help it succeed where Sanofi failed. If the Phase III efficacy endpoints for PF-06425090 are met, GlobalData expects strong uptake for this product, driven by Pfizer's previous experience manufacturing and distributing vaccines.
The France-based firm Valneva also has a vaccine in clinical stage development for CDIs, known as VLA84, which leverages a subtly different MOA to Sanofi and Pfizer's offerings by redesigning the toxins A and B into a single recombinant subunit protein. The company was initially planning to enter into a Phase III partnership with GlaxoSmithKline, but the British pharmaceutical giant backed down from this agreement after Phase II trials were completed in 2016, and Valneva is currently seeking a new partnership to continue development of its vaccine. From a developmental standpoint, VLA84 sits behind Pfizer's vaccine, but its contrasting MOA could give it an advantage when it comes to successfully meeting Phase III trial endpoints. However, the size and experience of Valneva make it unlikely that the company could effectively market this product on its own, making its success heavily reliant on securing a licensing deal with big pharma.
Key opinion leaders interviewed by GlobalData believed that a vaccine for CDIs would be well received by physicians due to the high levels of unmet need for products to lower the incidence of this infection. However, they did have some concerns over how easy it would be to identify appropriate patient groups to receive vaccination, and they did not envision a blanket vaccination program for all patients above a certain age. This will be an important consideration for Pfizer or Valneva when it comes to positioning their vaccines, should they successfully complete Phase III trials, and could be key to influencing how successful these products will be from a commercial standpoint.