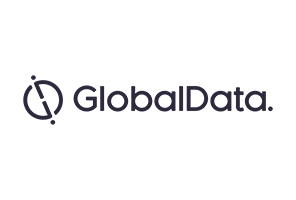 Dupixent (dupilumab) is currently the most successful biologic treatment for moderate-to-severe atopic dermatitis, developed by a joint venture between Regeneron Pharmaceuticals and Sanofi Genzyme. It is marketed in the US, EU, and, as of December 2017, in Canada.
Priced at approximately $37,000 a year, Dupixent is a human monoclonal antibody designed to bind to the alpha subunit of the interleukin 4 (IL-4) receptor and inhibit the overactive signaling of both IL-4 and IL-13.
These proteins are believed to be major drivers in the persistent inflammation experienced by patients with atopic dermatitis, as well as other conditions such as asthma, nasal polyps, and chronic obstructive pulmonary disease (COPD).
Prescribing dermatology treatments
At the J.P. Morgan Healthcare Conference 2018, Regeneron and Sanofi revealed the promising sales trajectory of the biologic. As of December 2017, there had been 8,542 practitioners who had prescribed Dupixent, with approximately 750 prescriptions written per week, 500 of which are for patients receiving the treatment for the first time.
It was stated that Dupixent generated $120 million within the first nine months of Dupixent's approval. In comparison to other recently released dermatology biologics, Regeneron demonstrated that it was outperforming both Cosentyx (a psoriasis biologic from Novartis) and Taltz (a plaque psoriasis treatment from Eli Lilly and Co.) while maintaining high satisfaction among physicians and atopic dermatitis patients; 90% of patients renewed their Dupixent prescriptions.
It is clear from Regeneron's presentation at the J.P. Morgan Healthcare Conference that the company sees Dupixent as a 'pipeline-in-a-drug' entity, as the company hopes to include several other conditions as indications, on top of plans to roll out Dupixent worldwide. So far, efficacy has been demonstrated in three pivotal studies of Dupixent on asthma patients, and positive proof-of-concept data have been recorded for Phase II trials in nasal polyps, eosinophilic esophagitis, and COPD. Programs testing Dupixent in peanut and grass allergies are also planned for 2018.
Future biologic developments
Sanofi is looking to achieve further funding for the biologic by selling up to 6% of the Regeneron common stock it owns back to Regeneron or on the open market, due to Regeneron granting a limited waiver of the 'lock-up' in the Amended and Restated Investor Agreement between the two companies.
Regeneron is also investigating a compound called REGN3500, an anti-IL-33 monoclonal antibody that is believed to have additive and complementary effects with dupilumab, and a Phase II trial of REGN3500 in atopic dermatitis is expected soon. Such measures indicate that the Dupixent developers are keen to fend off any looming challenge posed by AbbVie's upcoming upadacitinib, a JAK1 selective inhibitor that is currently in a Phase II trial. All in all, Dupixent is surging ahead towards becoming the next dermatology blockbuster biologic.