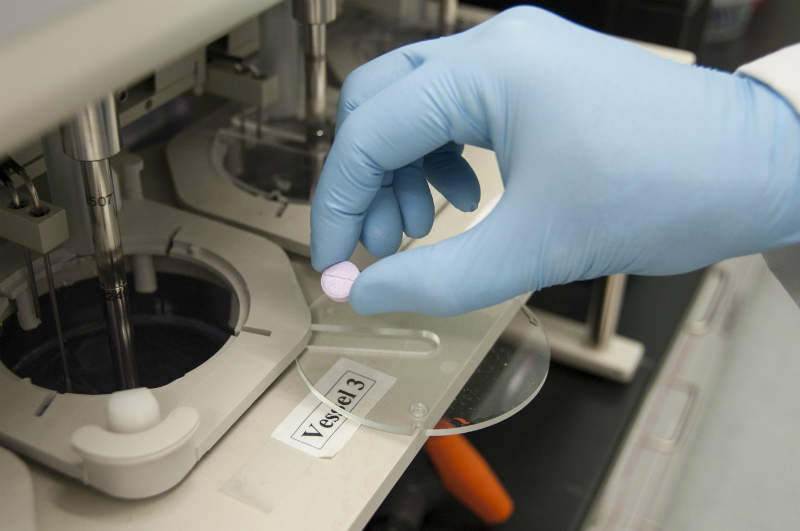 On August 20, the FDA granted Merck's Keytruda (pembrolizumab) full approval in combination with Lilly's Alimta (pemetrexed) and platinum chemotherapy for the first-line treatment of patients with metastatic, non-squamous non-small cell lung cancer (NSqNSCLC), with no EGFR or ALK genomic tumor aberrations, based on data from the Phase III KEYNOTE-189 trial.
The decision signifies conversion from the previously granted accelerated approval for this indication, which was based on the Phase I/II KEYNOTE-021 study. Importantly, the new KEYNOTE-189 data were examined under the FDA's Oncology Center of Excellence Real-Time Oncology Review (RTOR) pilot programme, which was announced by FDA Commissioner Scott Gottlieb in June 2018.
It is the second time that the RTOR programme has been used, representing continued efforts by the FDA to achieve a more efficient review process, in this case by allowing tailored recommendations for the most effective ways of analysing trial data in order to answer key regulatory questions. Indeed, this approval of Keytruda, which was also conducted under Priority Review, came five weeks earlier than the published Prescription Drug User Fee Amendments (PDUFA) date of September 23.
While this transition from accelerated to full approval will not change clinical practice in the US, it will further cement Merck's leadership position in NSqNSCLC and adds yet another string to Keytruda's bow.
Strengths and weaknesses of the RTOR programme
The RTOR programme includes early, iterative engagement with the applicant and enables review of the data to begin in advance of an application being submitted, in this instance upon release of KEYNOTE-189 data at the American Association of Cancer Research Annual Meeting in April 2018.
Similarly, the first use of the RTOR pilot programme allowed Novartis' CDK4/6 inhibitor Kisqali (ribociclib) to be approved for the first-line treatment of HR+/HER2- advanced breast cancer in July 2018, based on the Phase III MONALEESA-7 and MONALEESA-3 trials, only three weeks after the formal application was made. This label expansion included untreated pre- and peri-menopausal women, adding to the existing approval for Kisqali for untreated post-menopausal women.
While the RTOR scheme is clearly an important new initiative that will allow quality issues to be identified earlier, the true breadth of its utility is yet to be determined. In order to be eligible, the FDA states that submissions must include "endpoints that can be easily interpreted," such as overall or progression-free survival in randomised trials, as was the case for the KEYNOTE-189, MONALEESA-7, and MONALEESA-3 trials.
Given the increasing complexity of surrogate endpoints in oncology trials, and the prevalence of approvals based on non-randomised studies, this requirement could paradoxically disadvantage developers already using these strategies to aim for a faster route to the clinic. Additionally, more complex submissions such as those including companion diagnostics may also be excluded from the pilot programme, which could again unintentionally hinder developers attempting to better define which patients could benefit from their products.
It also remains to be seen whether the RTOR scheme will eventually be used for novel drugs or regimens, since the pilot is currently restricted to supplemental applications only. The programme may encourage faster data publication and greater clarity of analysis, but conversely, there is a risk that developers could delay or avoid submitting data to the scheme if they are incomplete or not as positive as anticipated.
No definite end date for the pilot programme has been released, so while at first glance it appears likely to benefit patients, the industry must wait to see if it will be as successful as Commissioner Gottlieb hopes.