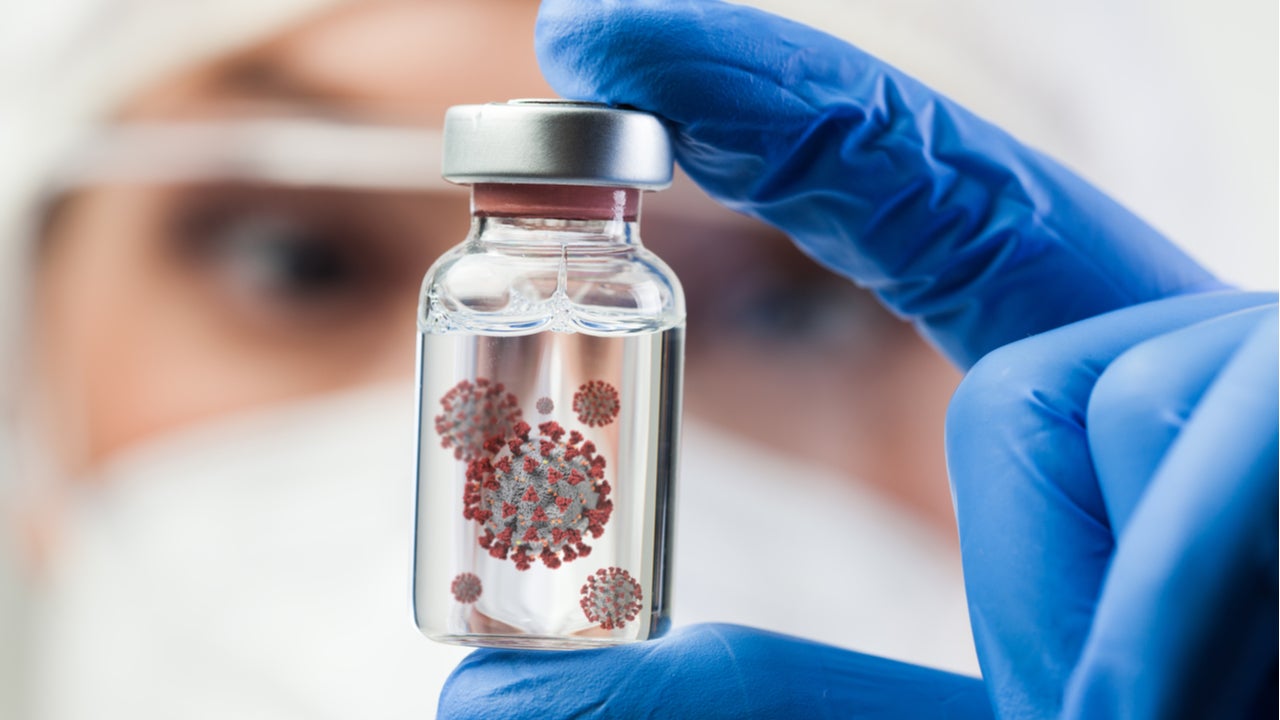 The top rated tweets were chosen from influencers as tracked by GlobalData's Influencer Platform, which is based on a scientific process that works on pre-defined parameters. Influencers are selected after a deep analysis of the influencer's relevance, network strength, engagement, and leading discussions on new and emerging trends.
Top tweets on infectious diseases in February 2021
1. Ian Mackay's tweet on fusion of two variants of coronavirus
Ian M. Mackay, a virologist, shared an article on how the coronavirus strains found in the UK and California have fused to form a massively mutated hybrid version of the virus. The mutant virus is the result of recombination between the extremely communicable B.1.1.7 strain found in the UK and the B.1.429 variant in California. The B.1.429 strain found in California may be responsible for a new outbreak of cases in Los Angeles because it bears a mutation that makes it resistant to certain antibodies.
The recombinant variant was found at the Los Alamos National Laboratory in New Mexico by biologist Bette Korber. It is the first one to be detected during the Covid-19 pandemic. The recombination is of evolutionary importance as it may lead to the development of more dangerous variants. However, the extent of threat from this first recombination is yet to be ascertained, the article noted.
Exclusive: Two variants have merged into heavily mutated coronavirus https://t.co/l9jQvSjvdf

— ɪᴀɴ ᴍ. ᴍᴀᴄᴋᴀʏ, ᴘʜᴅ 🦠🤧🧬🥼🦟🧻 (@MackayIM) February 19, 2021
Username: Ian M. Mackay
Twitter handle: @MackayIM
Retweets: 335
Likes: 537
2. Paul Sax's tweet on the decrease in Covid-19 cases in the US
Paul Sax, director of the human immunodeficiency viruses (HIV) Program and Division of Infectious Diseases at Brigham and Women's Hospital (BWH), tweeted on the reasons behind the decrease in the number of coronavirus cases in the US.
He shared his article that attributed the fall in coronavirus cases to various factors including the seasonal pattern of SARS-CoV-2 virus, herd immunity, people's behaviour and vaccines.
Sax added that the virus may be becoming less virulent over time. The decrease in cases could also be due to a mixture of all of the above factors in different proportions and in different regions, the article noted. Sax cautioned that the decrease in cases should not be attributed to a single factor.
Why are Covid19 case numbers dropping? It's probably multi-factorial — in other words, a gemish* — and pretending otherwise might get us into trouble. Because there's a lot about this virus we still don't know. Latest post:https://t.co/if8MEG9SpU *word defined in the post

— Paul Sax (@PaulSaxMD) February 21, 2021
Username: Paul Sax
Twitter handle: @PaulSaxMD
Retweets: 180
Likes: 436
3. Laurie Garrett's tweet on US National Security Advisor's statement on Covid origin
Laurie Garrett, an American science journalist and author, tweeted a statement by national security advisor of the Whitehouse, Jake Sullivan, about the origins of coronavirus demanding greater transparency from the Chinese government.
Sullivan noted that the US has great concern over the way in which the early findings from the coronavirus investigation were reported.
Sullivan added that as the US re-engages with the World Health Organization (WHO) under President Joe Biden, it aims to hold the organisation to the highest standards.
He called for the coronavirus investigation report to be independent and free from any intervention from China. Further, he stated that the data from the early days of the epidemic should be disclosed by China in order to properly understand the pandemic and brace for the next.
The @WhiteHouse National Security Advisor Jake Sullivan today issued a tough statement about China and the origins of #COVID19 , demanding greater transparency from the #XiJinping regime. pic.twitter.com/JICan34frU

— Laurie Garrett (@Laurie_Garrett) February 13, 2021
Username: Laurie Garrett
Twitter handle: @Laurie_Garrett
Retweets: 125
Likes: 306
4. Helen Branswell's tweet on comparison of three Covid-19 vaccines
Helen Branswell, an infectious diseases and global health reporter at Stat News, a health-oriented news website, tweeted on comparing the Covid-19 vaccines developed by Johnson & Johnson (J&J), Moderna, and Pfizer.
The vaccines developed by Pfizer and Moderna are manufactured with messenger RNA (mRNA) technology, which carries a genetic code to existing cells to make the surface protein on the SARS-2 virus. J&J's vaccine follows a different approach of using adenovirus to carry the genetic code to produce SARS-2 spike protein.
Pfizer's vaccine has demonstrated 95% effectiveness in preventing symptomatic Covid infection after two doses, while Moderna's vaccine has shown 94.1% reduction in symptomatic Covid-19 infection after the second dose.
The one-dose coronavirus vaccine developed by J&J received emergency use authorisation (EUA) from the US Food and Drug Administration (FDA) on 27 February 2021. It was found to be 66% effective against moderate to severe Covid-19 disease in a multi-country trial and 85% effective against severe illness.
A while back, we compared characteristics of & data on the Pfizer & Moderna #Covid19 vaccines. With J&J's vaccine likely to soon be cleared for use, we turned our
side-by-side comparison into a side-by-side-by-side look these vaccines.https://t.co/Ss3uFkhymq

— Helen Branswell (@HelenBranswell) February 2, 2021
Username: Helen Branswell
Twitter handle: @HelenBranswell
Retweets: 125
Likes: 206
5. Francis Collins' tweet on use of blood thinners for moderately infected Covid-19 patients
Francis Collins, director of the National Institutes of Health, shared an article on whether blood thinners can help in keeping moderately ill Covid-19 patients out of intensive care units.
Data from three large clinical trials conducted across four continents has revealed that full doses of blood thinners like Heparin are safe and can keep hospitalised patients with Covid-19 from becoming more severely ill and requiring support like mechanical ventilation.
The studies enrolled more than 1,000 moderately sick patients across 300 hospitals. These results are in stark contrast to the findings of another study that concluded that the use of blood thinner for critically ill patients may not be beneficial or even be harmful in some cases.
The article noted that categorising patients with different severity in clinical trials is essential as what may benefit one group may prove harmful to the other.
Progress is not only being made with #vaccines. It's being made in finding effective ways to treat #COVID19 and improve outcomes. The latest on #bloodthinners and #colchicine on my blog. #NIH https://t.co/HO4ymMJLie

— Francis S. Collins (@NIHDirector) February 2, 2021
Username: Francis S. Collins
Twitter handle: @NIHDirector
Retweets: 72
Likes: 202