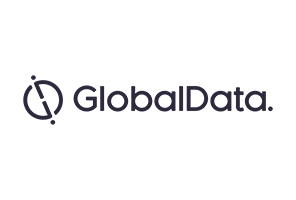 On 7 February, Gilead Sciences' Biktarvy (bictegravir/emtricitabine/tenofovir alafenamide [TAF]) received FDA approval as a once-daily, single-tablet regimen (STR) for the treatment of adults with human immunodeficiency virus (HIV)-1 infections. Biktarvy has been indicated for use in treatment-naïve patients as well as those who are on another regimen and are virologically suppressed. Due to its impressive safety profile and bictegravir's high barrier of resistance, Biktarvy is well-positioned to challenge the established STRs in the highly competitive HIV market.
Biktarvy combines a novel integrase inhibitor, bictegravir, with emtricitabine and TAF, two nucleoside reverse transcriptase inhibitors (NRTIs) that were approved as a fixed-dose combination (Descovy) in 2016. In two pivotal Phase III trials that enrolled a combined 1,274 treatment-naïve participants, the safety and efficacy of Biktarvy was compared with ViiV's STR Triumeq (dolutegravir/abacavir/lamivudine) (Study 1489) as well as Tivicay (dolutegravir) in combination with Descovy (Study 1490). At 48 weeks, Biktarvy was found to be non-inferior to both active comparators in terms of virological suppression (HIV-1 ribonucleic acid [RNA] <50 copies/mL), with no emergence of resistance and in the absence of a pharmacokinetic enhancer.
Legal action from ViiV
Immediately following Biktarvy's licensure, Gilead's chief rival in the HIV space, ViiV Healthcare, took legal action against the California-based firm. In the lawsuit, ViiV alleges that bictegravir infringes on its patent for Tivicay (dolutegravir), which is the integrase inhibitor used in ViiV's flagship STRs, Juluca (dolutegravir/rilpivirine) and Triumeq.
Because ViiV has chosen not to pursue an injunction against sales of Biktarvy, instead seeking financial redress that will likely come in the form of royalties, Gilead will be able to market Biktarvy, bringing it into immediate competition with ViiV's Triumeq and its recently approved two-drug STR, Juluca. The first two-drug, NRTI-free regimen to reach the market, Juluca reduces the risk of adverse events (AEs) associated with cumulative antiretroviral therapy (ART) exposure, particularly renal- and bone-related issues that are hallmarks of long-term NRTI use.
Biktarvy vs Juluca
Despite these advantages, Juluca is currently only approved to treat virologically suppressed patients who have received at least six months of ART, which makes Juluca's success heavily dependent on patients switching from their existing regimens.
According to key opinion leaders (KOLs) interviewed by GlobalData, in some cases it can be challenging to convince physicians and their patients of the benefits of switching off of an effective ART cocktail. Nevertheless, with treatment access improving across the US and much of the five major European markets (5EU: France, Germany, Italy, Spain, and UK), firms looking to seize market share in the HIV marketplace must increasingly rely on switching virologically suppressed patients onto their novel regimens.
Gilead and ViiV are currently two of the biggest players in the HIV treatment market, and GlobalData expects their positions to only strengthen as a result of their latest products. Biktarvy enters the HIV market as an attractive regimen for those experiencing resistance or intolerance to established STRs, particularly those who struggle with drug-drug interactions associated with pharmacokinetic enhancers.
As it can be introduced to treatment-naïve patients, Gilead can expect to see a more rapid uptake of Biktarvy than Juluca. However, Juluca reached the market first and can carve a niche for itself within the market as a potentially more tolerable option, due to its lack of NRTIs. GlobalData expects both of these STRs to quickly reach blockbuster status given their advantages over the regimens that have previously dominated the space.
Related Reports
GlobalData (2017). ViiV's Juluca Becomes First Two-Drug, NRTI-Free Regimen to Receive Licensure for HIV, December 2017, GDHC1497EI
GlobalData (2017). With Bictegravir, Gilead Poised for a Showdown with ViiV in HIV, June 2017, GDHC1289EI
GlobalData (2017). PharmaPoint: Human Immunodeficiency Virus (HIV) – Global Drug Forecast and Market Analysis to 2025, April 2017, GDHC135PIDR
GlobalData (2017). Gilead Looks to Position Bictegravir as Counterweight to ViiV's Tivicay in HIV, February 2017, GDHC1223EI