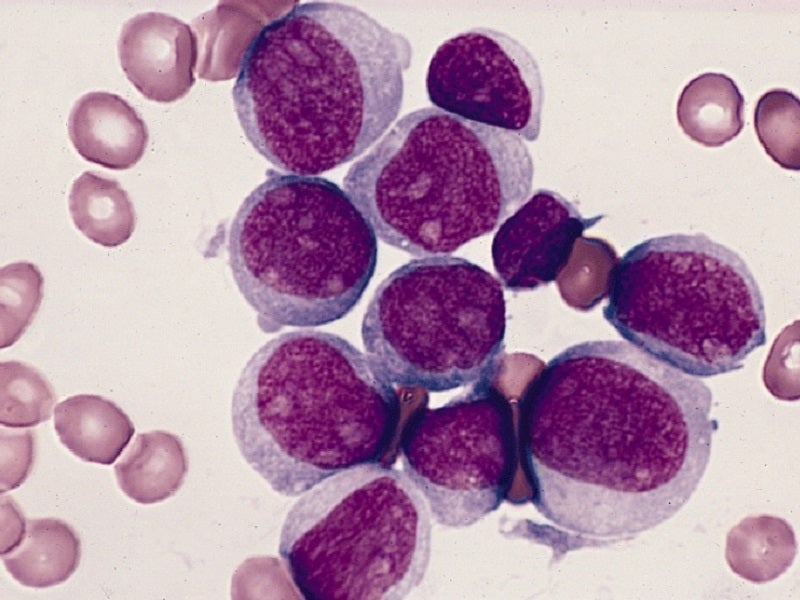 On November 21, the FDA approved Duarismo (glasdegib), Pfizer's hedgehog pathway inhibitor, to be used in combination with low dose cytarabine (LDAC), a type of chemotherapy, for the treatment of newly diagnosed acute myeloid leukaemia (AML) patients ages 75 years and older. This approval marks the fourth oncology approval for Pfizer in the last two months. This combination therapy is meant for patients who have other chronic health conditions or comorbidities where intensive chemotherapy is not recommended.
AML is a rapidly progressing blood cancer with a poor overall prognosis that develops as a result of a series of genetic changes in a hematopoietic precursor cell. These changes alter normal hematopoietic growth and differentiation, resulting in an accumulation of abnormal, immature blood cells (blasts) of myeloid origin in the bone marrow and peripheral blood. These blasts are capable of dividing and proliferating, but are unable to differentiate into mature hematopoietic cells such as megakaryocytes, non-lymphocyte white blood cells, or red blood cells. The blast cells eventually outnumber normal mature blood cells, and cytopenias result in clinical manifestations, such as anaemia (fatigue and dyspnea), neutropenia (infections), and thrombocytopenia (hemorrhage).
The chemotherapy combination of cytarabine plus an anthracycline remains the mainstay of induction therapy in newly diagnosed AML. Daunorubicin (45–60mg/m2/d for three days) has been the most commonly used anthracycline in combination with cytarabine. Intensive chemotherapy is not advised due to its toxicities.
The hedgehog pathway, which Duarismo inhibits, plays a significant role in the development of tissues and organs during embryonic and postnatal periods. Under physiological conditions, this pathway is inhibited. The hedgehog pathway gets activated upon the binding of Hh ligand to PTCH1, a transmembrane receptor. Abnormal Hh signalling results in new tumours or the acceleration of existing tumours. Duarismo acts by antagonising smoothened homolog (SMO), which in turn inhibits the Hh signalling pathway with antineoplastic activity.
A 54% reduction in the risk of death
In the pivotal, randomised, international Phase II BRIGHT 1003 trial, 115 patients with newly diagnosed AML were randomized 2:1 to receive Duarismo plus LDAC or LDAC alone. Median overall survival was 8.3 months (95% Confidence Interval [CI]: 4.4, 12.2) for patients treated with Duarismo plus LDAC compared with 4.3 months (95% CI: 1.9, 5.7) for patients treated with LDAC alone. This difference represented a 54% reduction in the risk of death for patients treated with Duarismo plus LDAC (Hazard Ratio [HR]: 0.46, 95% CI: 0.30, 0.71, one-sided p-value: 0.0002).
The most frequently reported adverse events (AEs) in patients treated with Duarismo plus LDAC were anaemia, febrile neutropenia, nausea, decreased appetite, fatigue, and thrombocytopenia. The most frequently reported serious AEs for patients treated with Duarismo plus LDAC were febrile neutropenia and pneumonia. The US labelling for Duarismo includes a boxed warning for embryo-fetal toxicity.
Duarismo will face competition from AbbVie and Roche's combination of Venclexta (venetoclax tablets) plus chemotherapy, which received FDA approval at the same time and for the same AML population as Duarismo. Venclexta was originally approved by the FDA in 2016 for the treatment of chronic lymphocytic leukaemia (CML). Both Duarismo and Venclexta will have to compete against Novartis' Rydapt (midostaurin), an oral, multi-targeted inhibitor of multiple kinases, including FLT3 and KIT, which help regulate many essential cell processes, thus interrupting cancer cells' ability to grow and multiply. As this once-stagnant drug market has recently become crowded with big pharma heavyweights, it will be interesting to see how the recently approved AML treatments will compete.