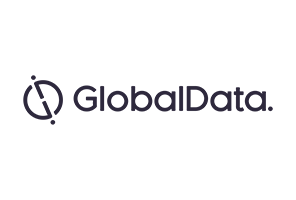 On December 1, Eli Lilly announced the FDA approval of Taltz (ixekizumab) for adult patients with active psoriatic arthritis (PsA), marking the second interleukin (IL)-17 inhibitor to launch for PsA following Novartis' Cosentyx (secukinumab), which launched in January 2016. Although Taltz will not benefit from first-to-market advantage, Eli Lilly strategically positioned Taltz to target second-line biologic patients, having run separate trials in two distinct populations: biologic-naïve patients and those who have had an inadequate response to at least one tumor necrosis factor (TNF) inhibitor. GlobalData expects Eli Lilly to take advantage of this by marketing Taltz for these niche patient populations. However, the question of whether or not this strategy will be enough to offset Cosentyx's first-to-market advantage still remains.
PsA is a chronic immune-mediated arthritis that typically affects the large joints, including those of the lower extremities, the distal joints of the fingers and toes, the back, and the sacroiliac joints of the pelvis. If left untreated, PsA can result in irreversible joint damage. For PsA, the last five years have seen an influx of novel treatments outside the mainstay anti-TNF therapies, including Johnson & Johnson's Stelara (ustekinumab), an IL-12/IL-23 inhibitor; Celgene's Otezla (apremilast), a phosphodiesterase-4 inhibitor; and Novartis' Cosentyx, the first-to-market IL-17A inhibitor.
The FDA approval of Taltz was based off of two Phase III, double-blind, placebo-controlled trials—SPIRIT-P1 and SPIRIT-P2—enrolling more than 670 adult patients with PsA. The SPIRIT-P1 trial evaluated the safety and efficacy of Taltz in patients who were naïve to biologic treatment, while the SPIRIT-P2 study assessed the safety and efficacy of Taltz in patients who failed one or two TNF inhibitors. The primary endpoint, the proportion of patients achieving American College of Rheumatology 20% improvement criteria (ACR20) at Week 24, was reached in 58% and 53% of patients receiving Taltz in the SPIRIT-P1 and SPIRIT-P2 trial, respectively, compared with 30% and 20% of patients receiving placebo, respectively.
Although IL-17 inhibitors only entered the PsA market in January 2016, Cosentyx has already started making a big impact on the market. According to GlobalData, Cosentyx is on its way to gaining blockbuster status, with forecast US sales of just under $1.1B by 2025. Although GlobalData anticipates that Cosentyx will face ample competition from Taltz, Cosentyx has one strong advantage over Taltz: price. Both Cosentyx and Taltz are administered as a subcutaneous injection once every four weeks, but Cosentyx's annual cost of therapy (ACOT) of approximately $62,000 is slightly lower Taltz's ACOT of approximately $69,000. That being said, GlobalData believes that Taltz's performance for PsA in the US market may ultimately depend on payer reimbursement and company rebates.