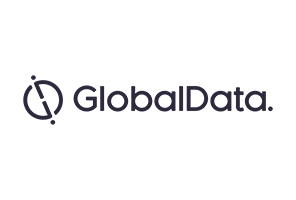 Over the last few months, there has been tremendous attention on cytokines in oncology after Bristol-Myers Squibb (BMS) paid a dazzling $1.85B for rights to Nektar's lead investigational immuno-stimulatory asset, NKTR-214.
NKTR-214 is an engineered (pegylated) cytokine targeting the interleukin-2 (IL-2) receptor beta subunit, which has the potential to turn "cold" tumours—tumours poorly infiltrated with immune cells, and thus less responsive to immunotherapies—immunogenic. On account of this feature, IL-2-based therapies are touted as one of the most promising combinatorial approaches with immune checkpoint blockade.
The sector is bustling with activity and a number of high-profile assets are in development. For instance, Immunservice's inhaled biomimetic IL-2 Pulmoleukin is in Phase II for lung metastases in renal cell carcinoma.
Also, Roche's RG7461, an IL-2 variant (IL-2v) linked to an anti-fibroblast activation protein (FAP) antibody, is in Phase II in combination with in-house programmed death-ligand 1 (PD-L1) inhibitor Tecentriq (atezolizumab) for a number of solid tumours.
The biggest study is an ongoing pivotal trial testing Nektar's asset with BMS's Opdivo (nivolumab), a programmed cell death protein-1 (PD-1) inhibitor, in 250 patients with various solid malignancies, as part of a collaboration penned in 2016 between the two companies.
Although IL-2-based therapeutics are ahead with respect to clinical development, a number of other interleukin projects in development are gaining traction, fueled by the interest shown in the sector following Nektar's success.
Treading on the heels of IL-2 are IL-10 and IL-12, which have seen rekindled interest in oncology despite being previously tarnished by systemic toxicity, pharmacokinetic limitations, and a very narrow therapeutic index.
Several different delivery mechanisms or plasmid vector technologies currently aim to address the limitations of these approaches and have already made their way into numerous oncology projects.
Armo Biosciences is ahead of the pack with pegilodecakin (AM0010), is a long-acting form of recombinant human IL-10. Attaching IL-10 to polyethylene glycol (PEG) prolongs the presence of the molecule in the circulation and within a tumour.
IL-10 stimulates the expansion and cytotoxic activity of CD8+ T-cells, which directly engage and kill tumour cells. The readout of pegilodecakin's pivotal trial in pancreatic adenocarcinoma will be one of the main biotech events during this year's second quarter.