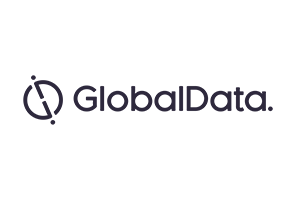 In the first week of April, the National Institute for Health and Care Excellence (NICE) reject Sanofi's Dupixent (dupilumab) for the treatment of moderate-to-severe atopic dermatitis due to its high cost. While NICE acknowledged that Dupixent was an innovative drug for patients who have a strong need for new treatments, hurdles remained. Committee papers from the initial appraisal consultation laid out cost-effectiveness estimates for treatments consisting of Dupixent, topical corticosteroids, and supportive care. These estimates ranged between £29,792–77,701 ($41,961–109,440) per quality-adjusted life year gained. This range was considered too high for Dupixent to be approved for use by the UK's National Health Service (NHS). As a result, the treatment has been listed as a potential fifth-line therapy for moderate-to-severe atopic dermatitis patients, after the use of systemic immunosuppressants. Many countries rely on NICE guidance to make their own reimbursement decisions when it comes to approving new treatments. Although this rejection was a blow to Sanofi, the decision is not necessarily final; a consultation period will continue until April 24, 2018, with a second appraisal committee meeting on May 10, 2018.
There have been instances where NICE has reversed its initial decision to approve a previously rejected treatment, albeit in other indications. One example from the immune-oncology sphere is that of Bristol-Myers Squibb's (BMS') Opdivo (nivolumab), which was initially refused due to pricing concerns. After nearly a year, BMS offered a confidential discount on Opdivo, prompting NICE to reverse its decision. A similar situation occurred when Roche offered a discount on Tecentriq (atezolizumab), reversing NICE's initial decision and awarding the drug first-in-class positioning for patients with bladder cancer.
A UK payer interviewed by GlobalData suggested that there was a possibility of NICE reversing their decision if Sanofi attempted to negotiate a patient access scheme (PAS). This would likely entail dropping the cost of treatment by more than half of the highest estimated cost of treatment per quality-adjusted life year gained. As drastic as this course of action may sound to Sanofi, the combined pressure from key opinion leaders (KOLs), patient groups, charities, and manufacturers may sway the company. The decision to lower treatment costs would also be backed by the company's confidence in the drug's performance, as Dupixent is a popular and effective treatment in the US.
Although this rejection is a big stumbling block for Sanofi, the importance of having NICE recommend Dupixent as a treatment for moderate-to-severe atopic dermatitis may well lead the company to lower the cost, especially if other countries will take NICE's final stance on the matter seriously. Sanofi may well need to move to the negotiating table to win the highly coveted and vital approval.
For more insight and data, visit the GlobalData Report Store – Pharmaceutical Technology is part of GlobalData Plc.