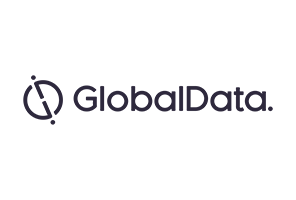 On October 27, results from the BRIGHTE study for ViiV Healthcare's long-acting antiretroviral therapy (ART), fostemsavir, were presented at the European AIDS Clinical Society (EACS) 16th European AIDS Conference in Milan, Italy.
GlobalData believes that fostemsavir is well-positioned for use in patients who failed prior ART due to drug resistance, as it met the trial's primary endpoint of statistical superiority to a placebo at eight days and 24 weeks of treatment, and also had an acceptable safety profile.
Over the last two decades, the efficacy of available ARTs to treat human immunodeficiency virus (HIV) has increased drastically, with one recent study suggesting that over 85% of patients receiving ART are now suppressed beyond the point of detection for HIV viral ribonucleic acid (RNA). Consequentially, pharmaceutical companies have begun to shift their focus toward other areas. One remaining area of unmet need in HIV is for drugs with higher genetic barriers to resistance, which is highlighted by reported cases of patients who are resistant to all 29 drugs currently approved for HIV. ViiV's fostemsavir has been developed to help address this unmet need.
Fostemsavir is a prodrug with a novel mode of action (MOA) against HIV that is formulated as a twice-daily tablet. Once ingested, the drug is metabolized to the active compound, temsavir, which inhibits the binding of the HIV virus to host white blood cells through blocking the HIV gp120 receptor. Since this is a highly conserved protein between HIV strains, fostemsavir has a high genetic barrier to resistance, and its novel MOA provides an alternative option for patients with highly resistant viral HIV strains.
ViiV's Phase III BRGHTE study for fostemsavir was designed to enroll treatment-experienced patients with HIV who had a poor response to their existing ART regimen, as well as a documented resistance or intolerability to at least three classes of antiretroviral drugs. Patients were randomized and given either fostemsavir or a placebo for eight days, after which all patients were given fostemsavir for a further 24 weeks. Patients in a third, non-randomized treatment arm were given open-label fostemsavir for a total of 24 weeks.
Fostemsavir met its primary endpoint of statistical superiority over the placebo treatment with respect to a reduction in viral load after eight days, resulting in a reduction of 0.79 log10 copies of viral RNA per mL compared to a reduction of 0.17 log10 in the placebo group. At 24 weeks, 54% of patients in the randomized cohort and 36% in the non-randomized cohort had viral loads of less than 40 copies per mL. Fostemsavir also had an acceptable safety profile, as the observed adverse events were typical for patients at such an advanced stage of HIV infection.
These results place ViiV in a strong position when applying for regulatory approval for fostemsavir in Europe and North America. The company has announced that it is transferring the manufacture of the drug to a GlaxoSmithKline (GSK) facility in preparation for an anticipated launch date of 2019–2020. If the drug launches in North America and Europe, it will likely benefit from low levels of competition in patient populations with poor ART response and documented treatment resistance. However, due to the relatively small size of these patient groups, GlobalData expects ViiV to position the drug as a niche product and give it a high asking price in order to account for the anticipated limitations on overall patient uptake.