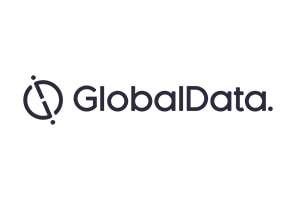 Xencor's Phase II trial of XmAb5871 for systemic erythematosus lupus (SLE) has a plethora of clinical trial design limitations that may impact both its readout and its disease clinical significance. SLE is an autoimmune disease where the immune system of the body mistakenly attacks healthy tissue.
The trial has a low success bar — given the mild disease activity population it is targeting — and the MOA also does not convince on being effective versus conventional therapy. Additionally, the trial is too short, raising possibilities for lupus flares beyond the study's duration.
Analysts note the drug's activity in the other indications — particularly XmAb5871 reducing rheumatoid arthritis (RA) disease and IgG4 (an immunoglobulin produced by the immune system) activity — as the source of their optimism. They expect data in the fourth quarter of 2018, which will be key to XmAb5871's forecasts of greater than $800m by 2026. Xencor has a market cap of $2.2bn.
The Phase II placebo-controlled study (NCT02725515) has 105 SLE patients receiving XmAb5871 intravenously plus steroids versus steroids alone for up to 16 infusions and is measuring the percentage of patients without loss of SLE disease activity improvement on day 225, according to ClinicalTrials.gov. XmAb5871 is designed to inhibit but not destroy B cells (a type of white blood cell), enabling a natural immune response once treatment is no longer needed. Xencor is also investigating the drug in a Phase I/IIb for RA and a Phase II for IgG4-related disease with the assumption that the drug's B-cell function target will show efficacy in all three autoimmune disorders.
Xencor did not respond to a request for comment.
Trial design weakens potential efficacy
Rather than adopting the traditional method of comparing responses between drug and control arms, the company is using an inverted trial approach to demonstrate maintenance of remission in patients with controlled disease and this comes with caveats, said Dr Claudio Ponticelli, nephrologist, Istituto Clinico Humanitas IRCCS Humanitas, Milan, Italy. There is a flaw in how intramuscular (IM) corticosteroids are administered in the current study (day 1 and 15), he added, noting a sudden interruption of IM corticosteroids may favor the development of flares (unpredictable and debilitating bouts with disease symptoms). He explained that stopping corticosteroids in SLE is possible but should be done via slow progressive reduction not via single injections.
How well do you
really

know your competitors?

Access the most comprehensive Company Profiles on the market, powered by GlobalData. Save hours of research. Gain competitive edge.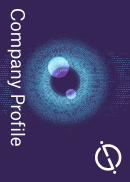 Company Profile – free sample
Thank you!
Your download email will arrive shortly
Not ready to buy yet? Download a free sample
We are confident about the unique quality of our Company Profiles. However, we want you to make the most beneficial decision for your business, so we offer a free sample that you can download by submitting the below form
By GlobalData
The trial does not allow the use of immunosuppressants, and all interviewed experts noted this is a risky protocol measure given the increased chance of flare-ups. While this approach is expected to eliminate noise from background therapy and make efficacy data more interpretable, flare-ups could hamper the study, said Dr Tammy Utset, retired rheumatologist, formerly at the University of Chicago, Illinois.
Xencor's efforts to offset the flare risk might be counterbalanced by the decision to only include patients with stable disease, but experts note that also comes with setbacks. In a lupus trial, there needs to be a relative amount of disease instability for a drug to prove itself efficacious, said Utset. Otherwise, she noted, a lack of flares could be attributed to a patient being in a quiet period of their disease versus drug activity.
For this reason, Utset also noted, the trial duration would need to be longer to ensure the lack of flare-ups were not due to the quiet period commonly experienced by this patient population. If participants have a form of SLE so mild to allow the interruption of corticosteroids, it would be difficult to find any difference between treated and untreated arms, added Ponticelli and Utset. There may be lower risks taking mild lupus patients off immunosuppressants, but Utset noted this design may not be appealing for future trial recruitment of well-controlled SLE patients.
MOA draws questions
XmAb5871 is similar to Roche's Rituxan (rituximab), with XmAb5871 targeting the CD-19 B-cell marker and Rituxan targeting CD-20 (a B-lymphocyte antigen), experts explained. Rituxan –approved for RA and lymphoma in 2006 — is often used off-label in refractory SLE patients, hence the rationale, they noted.
Two US trials with Rituxan — EXPLORER (NCT00137969) and LUNAR (NCT00282347) — failed to meet their primary endpoints of clinical or complete renal response in patients with active SLE. However, multiple, mostly uncontrolled observational, studies suggest that Rituxan provides significant benefits in severe or refractory SLE patients, noted Dr Chaim Putterman, rheumatologist, Albert Einstein University, New York [Ryden-Aulin et al. Lupus Sci Med. 2016 Sep 6;3(1):e000163]. He added Rituxan is used for advanced lupus patients who have exhausted all other options.
The XmAb5871 solution to the Rituxan problem lies in reducing the toxicity sometimes seen with Rituxan — including cytokine release syndrome during the first infusion — without losing efficacy, Putterman explained. Cytokine release syndrome is caused by a large, rapid release ofcytokines into the blood from immune cells affected by the immunotherapy. Given XmAb5871's rationale and what is currently known about lupus, Ponticelli anticipates XmAb5871's trial for SLE to show good tolerance but insufficient efficacy data.
However, Dr Richard Furie, rheumatologist, Northwell Health, Great Neck, New York, still noted caution for infections, infusion reactions, effects on preformed protective Ab/immunization, and flare-ups in XmAb5871's lupus study.
It remains to be seen whether for SLE, inhibiting B-cell function without killing a substantial number of the cells — as XmAb5871is designed to do — is more effective than killing B cells as Rituxan does, Furie said. That totally depleting B cells with anti-CD20 has consequences in unintended parts of the immune system, like the further elevation in soluble B lymphocyte stimulator (BLyS), which is a B-cell growth factor that goes up with disease activity in lupus, Utset explained.  Some scientists speculate that the elevation in BLyS is why Rituxan may not work well in lupus, she added.
GlaxoSmithKline's Benlysta (belimumab) — the only approved drug for SLE as add-on to standard therapy — targets BLyS but has modest efficacy. Benlysta boasts a strong safety profile, particularly after nine-year data presented at the European League Against Rheumatism (EULAR) 2017 conference showed that among 738 patients enrolled, serious adverse events and infections declined from 10.6% to 1.5%  and from 4.9% to 1.5%, respectively, in years 1-7 and 0% thereafter [Van Holloven et al. Ther Adv Musculoskelet Dis. 2017 Mar; 9(3): 75–85].
In terms of similar mechanism of action (MOA), XmAb5871 may resemble UCB's epratuzumab, an anti-CD22, more than Rituxan, said Utset, pointing to that drug's MOA of downregulating B-cell activity. Epratuzumab did not meet its study outcome measure of improving response rates against placebo in a Phase II/III trial (NCT00382837) and the company dropped development. Most physicians thought it was going to work, Utset noted.
Utset also said despite the B-cell connection, early data from Xencor's trial of XmAb5871 in RA patients does not equal success for the lupus study. In the 57-patient RA trial, 33% of patients who received all six biweekly doses of XmAb5871 achieved DAS28-CRP remission or low disease activity versus 0% on placebo (2015 ACR abstract 2139).
This study has an obvious bias from dropout and/or disease activity, Utset pointed out, adding the data would need to include patients who discontinued due to side effects in order to provide a more rigorous intent-to-treat (ITT) group comparison. ITT is a statistical concept that includes every subject who is randomized according to randomized treatment assignment. Too often the results of drugs in SLE — like Rituxan and Benlysta — have been disappointing, often missing the mark on efficacy or safety, Ponticelli said, noting he maintains reservations ahead of XmAb5871's results.
by Krystnell Storr in New York