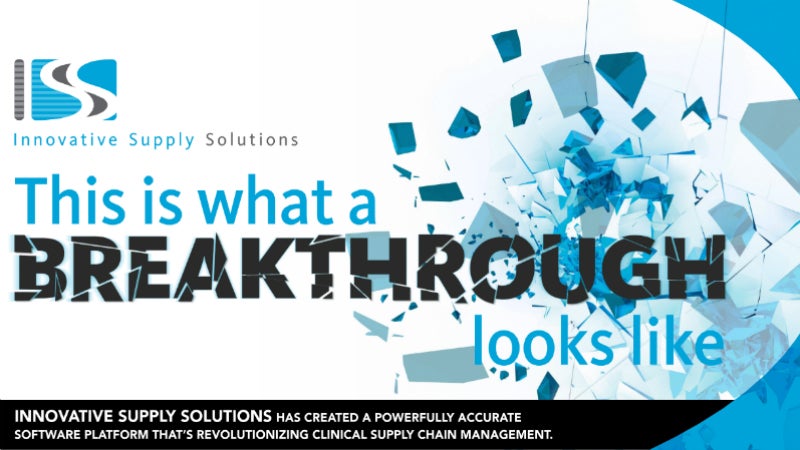 Innovative Supply Solutions (ISS) provides a software platform that allows greater visibility into pharmaceutical clinical trial supply chains.
Risk assessment for pharmaceutical trials
The platform provides accurate risk assessment from the early stages through to the conclusion of the trial. Users identify and mitigate drug supply risks throughout the supply chain.
ISS ensures an efficient and cost-effective R&D supply chain for pharmaceutical organisations, which decreases costs, risks and adds value.
The company has extensive global regulatory compliance knowledge and expertise in manufacturing, packaging / labelling, distribution, logistics, and vendor management.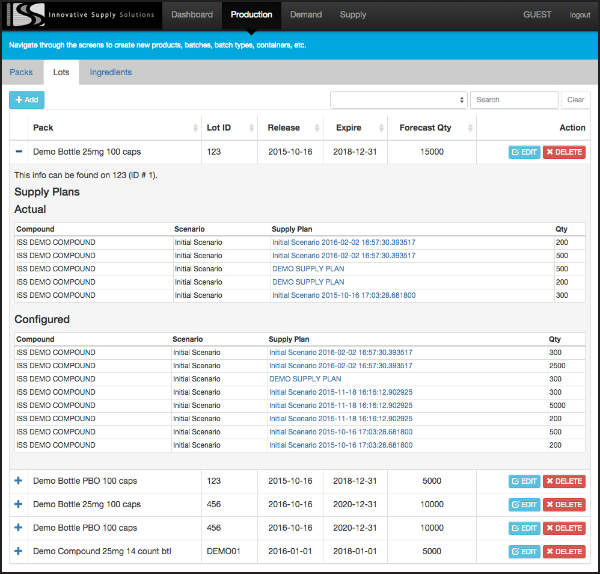 Users can track where the lot was used and where they are planning to implement it using ISS's platform.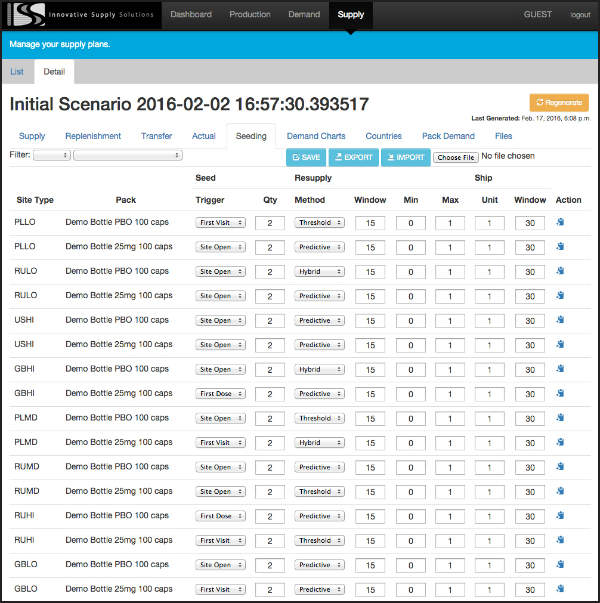 Clients can implement various supply strategies and distribution controls and run an exact simulation of an IWR system before the system goes live.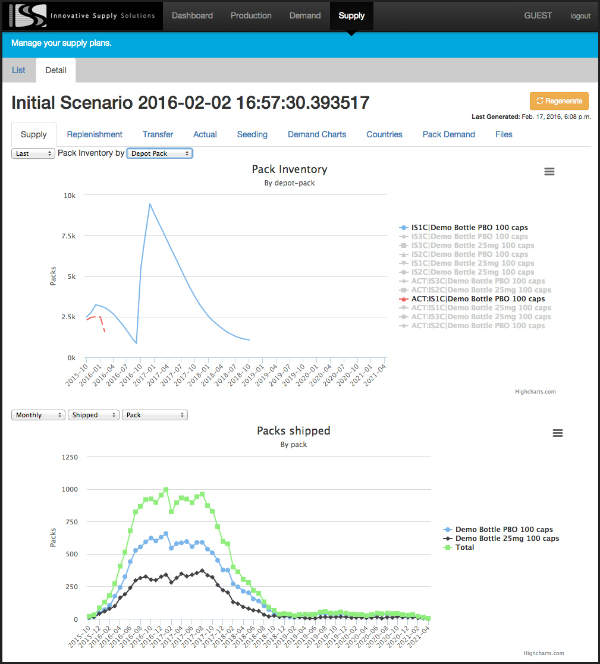 Easy-to-interpret graphs show forecasted inventory and can be downloaded from the system, along with data exports to apps such as Excel.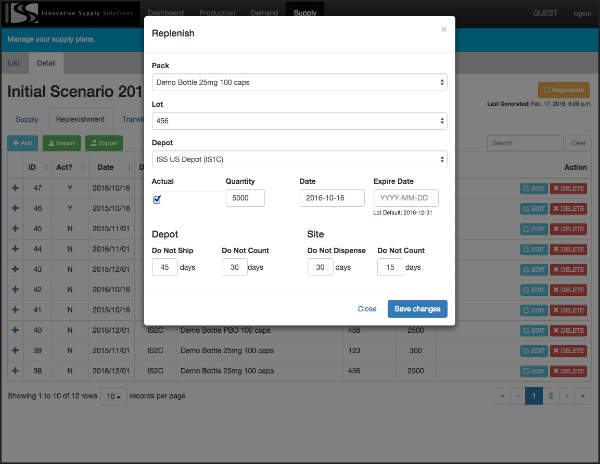 This is an example of how the enhanced expiry controls allow users to set up and test the same controls that will be implemented in an IWR system.
ISS's platform enables clients to manage fluctuations in resource demand, making them more responsive to changing market needs.
Integrated ERP and demand simulation
The proprietary technology platform offers targeted enterprise resource planning (ERP) to help with queries concerning supply management such as required quantities, timing and costs to meet portfolio demands and complete lot lineage.
The system is simulation-based demand planning, which allows robust and accurate forecasts, as well as the efficient running of multiple scenarios. Clients can create and manage demand forecasts at trial level across an entire compound or portfolio.
Real-time data for more informed decisions
ISS can integrate the system with interactive web response (IWR) systems, so users can trend data to make informed decisions and drive the safe reduction of waste, optimise shipping frequency, and efficiently use batches.
Simultaneously using real-time data and the platform enables clients to rapidly adapt and quantify the impact of changes in terms of timing, product and costs.
Interactive reports for fast interpretation of data
ISS supplies reports out of the system so there is no need for users to download raw data to create charts and graphs.
Clients can use easy-to-read interactive reports live in the system or create a full comprehensive report. Raw data can also be downloaded as CSV or Excel files.
The company's technology has a track record for reducing waste, time and money, as well as identifying and reducing risks for customers for more than five years.
ISS helps clients to manage their portfolios using the platform and delivers results with speed and efficiency, enabling variances of less than 10% from forecasts. The company's technology has been developed by clinical supply chain experts.
ISS leverages its experience gained from more than 1,000 global clinical trials. The company provides scalable services that allow the firm to partner with any organisation.
Whether clients require complete drug supply management or targeted assistance, ISS supports staff and manage resources to specific requirements and scale.