CPL is a contract developer and manufacturer (CDMO) of non-sterile liquid and semi-solid pharmaceutical products, including topical creams, ointments, gels, lotions, non-sterile oral solutions, oral suspensions and nasal sprays.
During the last 28 years, CPL has emerged as one of the top CDMOs in these dosage forms because of the expertise and know-how it has built throughout its history. The company supports a wide variety of products for many large, mid-size and speciality branded and generic pharmaceutical customers in North America, Europe, and the Asia Pacific.
With a strong record of regulatory compliance, exceptional customer service and product expertise, CPL is a trusted choice for pharmaceutical outsourcing projects. By offering a turn-key approach from clinical product development to ongoing commercial production, CPL is an ideal partner for our customers that results in long-term successes.
Topical semi-solid and non-sterile liquid formulation and product development
CPL's team understands the unique challenges of developing liquid and semi-solid pharmaceutical products. Its Product Development Services (PDS) team of more than 50 dedicated experts has a combined 120 years of formulation experience and more than 100 years of analytical experience. It has worked on a wide spectrum of products.
CPL's commercial bottle filling capabilities support large-volume products.
CPL's team of 50 scientists, analysts and engineers are experts in topical and liquid pharmaceutical formulations.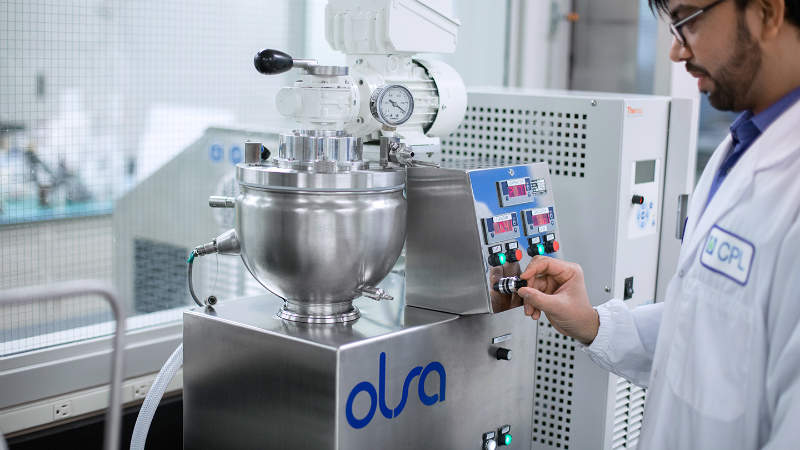 The product development laboratory has equipment for topical and liquid product formulations.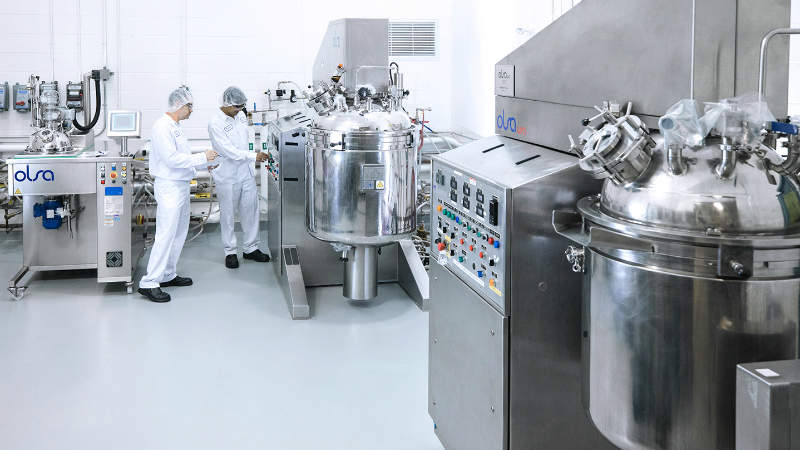 The pilot manufacturing suite has several mixers for scaling-up products during development or tech transfer.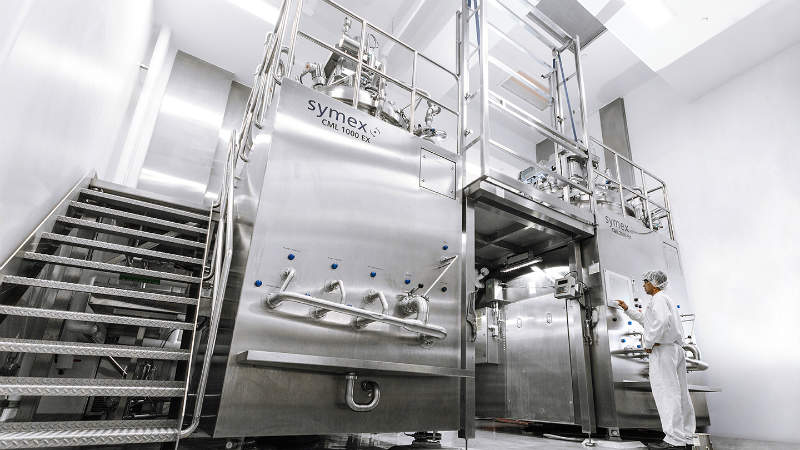 CPL has recently invested in two new Symex mixers (1000l and 2000l) for commercial manufacturing.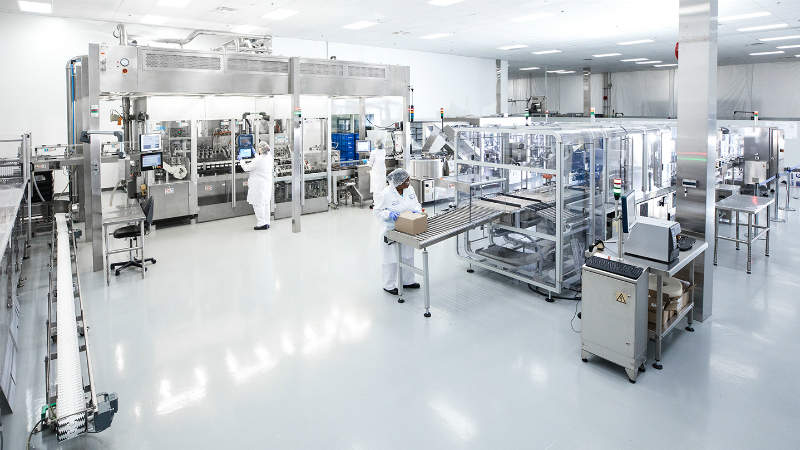 CPL's analytical laboratory has multiple stability chambers at ICH and customised conditions to support stability testing of clinical materials and commercial supplies.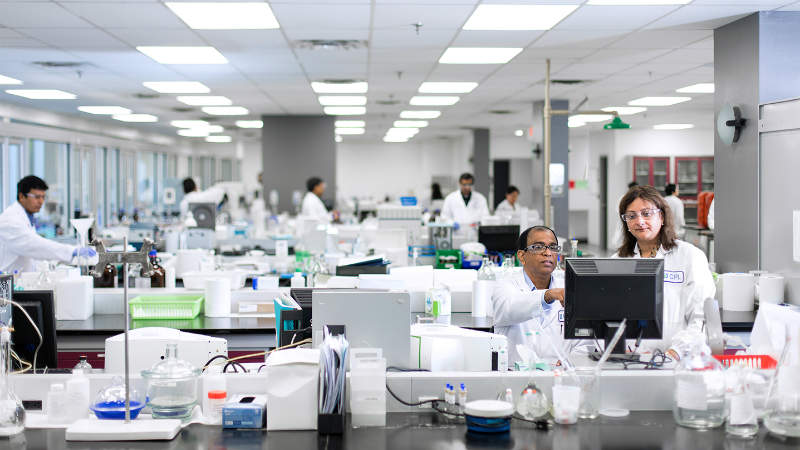 The new quality control lab provides raw material, release, micro and stability testing.
The company's services include the development of new formulations, process optimisation, analytical method development, clinical trial supplies manufacturing, technology transfers and commercial scale-up. The group has developed more than 60 new drug application (NDA), abbreviated new drug application (ANDA), 505(b)2, and over-the-counter (OTC) products over the last five years within these dosage forms.
CPL has state-of-the-art pre-formulation, formulation, and analytical testing equipment, as well as labs located in its manufacturing facility, including a pilot manufacturing suite for scale-up and clinical trial material projects.
Commercial manufacturing and packaging services
CPL's Good Manufacturing Practice (GMP) commercial operations are focused on the manufacturing and packaging of non-sterile liquid (suspensions, solutions and nasal sprays) and semi-solid (gels, lotions, creams and ointments) pharmaceutical products. Our team can support the technology transfer of customers' products through either new product launches or transfers of approved products into its commercial manufacturing operation.
CPL has a wide variety of mixing vessels and tanks, ranging from 20kg pilot scale to 5,000kg commercial scale, which support a variety of product types, viscosities and processes. The company's packaging capabilities include metal and laminate tubes, plastic and glass bottles, as well as jars (including metered dose pumps), nasal spray devices and foil sachets.
CPL's offerings also include secondary packaging into unit cartons, labelling, serialisation and shrink-wrapping.
Analytical R&D, pharma product stability and testing services
As a full-service CDMO, CPL has a GMP analytical testing lab that supports product development and commercial manufacturing operations. Its GMP analytical lab provides research and development (R&D) services such as method development, cleaning validation, method transfers and special studies. Our recently added skin studies lab provides IVRT (In-Vitro Release Testing) and IVPT (In-Vitro Penetration Testing) studies for topical product testing including generation of data for FDA filing purposes.
The company conducts routine product testing such as raw materials, bulk and finished products, as well as microbiological testing in its internal micro lab. This lab is equipped with a large number of walk-in and portable stability chambers with ICH and custom conditions that are remotely monitored and connected to backup generators.
Speciality pharmaceutical products manufacturing
CPL's manufacturing suite segregation and engineering controls allow for the handling and processing of many specialised products, including alcohol containing or flammable materials, light or oxygen sensitivity, corticosteroids and hormones.
Its packaging lines support the filling of these products using nitrogen blanketing or dedicated areas for explosion-proof filling.
FDA and Health Canada registered facilities
CPL has two facilities, a manufacturing site and a quality control (QC) laboratory in Mississauga, Ontario (near Toronto). Both sites are registered with the US Food and Drug Administration (FDA) and Health Canada and have been routinely audited by these agencies.
CPL's facilities are generic manufacturing and testing sites under the US Generic Drug User Fee Amendments (GDUFA) law.