Laboratoria Smeets is a Belgian company with more than 30 years of experience in contract manufacturing and contract packing activities for pharmaceutical and para-pharmaceutical products.
The company is located near Antwerp on a site that totals 4,200m². All of the company's production and packing activities are performed under current good manufacturing practice (cGMP) conditions.
Continuous production of water-soluble granules via twin screw granulation
Laboratoria Smeets has developed, in collaboration with Ghent University, a technique to produce water-soluble granules containing poorly water soluble drugs of Class II (poorly soluble, highly permeable) or Class IV (poorly soluble, poorly permeable) of the Bio Classification System (BCS).
The faster release of the active pharmaceutical ingredients (API) often results in an improved bioavailability and consequently a decreased intake of API to obtain the same clinical effect.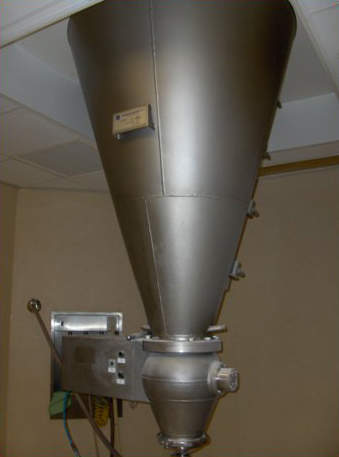 Mixing activity.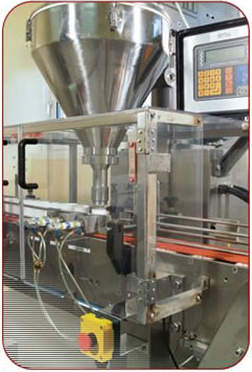 Filling activity.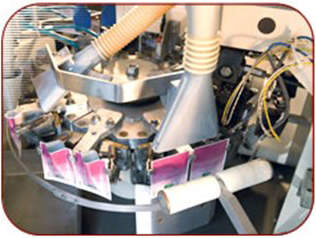 Sachet filling activity.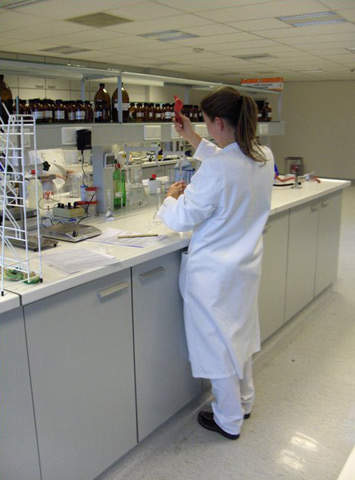 Laboratoria Smeets' laboratory handles contract manufacture and contract packing of pharmaceutical powders and liquids.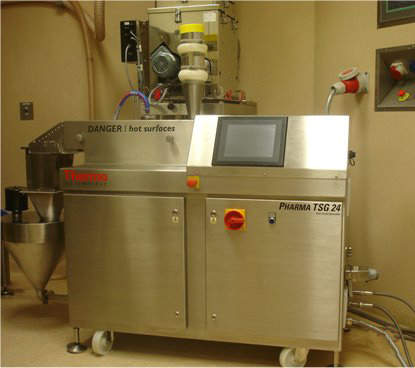 Twin screw extruder for API solubility and bioavailability.
Formulation, mixing and packaging of pharmaceutical powders and liquids
Laboratoria Smeets' core capabilities are powder formulation and mixing; liquid formulation and mixing; and packaging of liquids and powders.
The company's core end-products are sachets of powders, liquids, and tablets; containers (glass and plastic) of liquids and powders; and the filling of powders in bags.
Its goals are:
To perform pharmaceutical mixing and packaging according to good manufacturing practice (GMP) guidelines
To develop cost-efficient and user-friendly solutions for pharmaceutical packaging
To provide creative packaging ideas jointly with our customers
Contract manufacturing and mixing of pharmaceutical powders and liquids
As part of our contract manufacturing services, Laboratoria Smeets can perform mixing activities for powders and liquids.
Contract packing of pharmaceutical powders and liquids
Laboratoria Smeets offers contract packing of pharmaceutical powders and liquids, including the following services:
Sachet packing of powders and liquids
Sachet packing of tablets and capsules
Bottle and container filling
Barcode labelling
Repacking activities
QC analysis, QC release, product development and stability studies
Laboratoria Smeets can provide the following contract services:
Product development
Stability studies
Quality control (QC) analysis
QC release
Quality assurance for contract manufacturing and packing of pharmaceutical powders and liquids
A quality assurance (QA) system has been established to regulate all quality-related systems, methods and procedures.
All GMP topics are implemented by way of standards of practice (SOP). A GMP certificate (FAGG), a related production licence, and site master files are available.
QA is responsible for the coordination of the quality system. The qualified person is responsible for the release of the finished products.