Modality Solutions' Gary Hutchinson Joins Shipper Perspectives on the Cold Chain Panel at TPM Annual Conference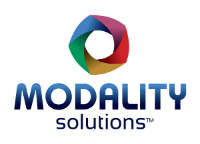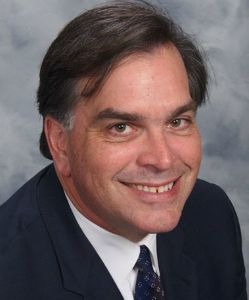 Modality Solutions is pleased to announce that president Gary Hutchinson will be a panelist at the 16th Annual Trans-Pacific Maritime (TPM) Conference in Long Beach, California from 28 February to 2 March.
The conference continues to be the must-attend conference for the trans-Pacific and global container shipping and logistics community.
AC Business Media Supply Chain Network editorial director Lara Sowinski will chair the 29 February conference session titled Shipper Perspectives on the Cold Chain.
Hutchinson joins panelists The Sun Valley Group logistics and transportation director Steve Schommer and Tyson Foods International Transportation and Rail Operations director Perry M Bourne.
The panelists represent three industry verticals, which are food, pharmaceuticals and floral. They will share their insights, challenges and strategies for shipping time and temperature-sensitive commodities worldwide.
Food shippers see an expanding supply chain that is more complex and subject to regulations, such as the US Food and Drug Administration's Food Safety Modernization Act, which impacts temperature monitoring and tracking / tracing of products from farm to store shelf.
At the same time, a dynamic modal shift is occurring in the pharmaceutical sector as major drug companies commit more shipments to ocean rather than air cargo.
Even floral shippers are capitalising on the ability of new technologies and reefer equipment designed to support ocean transportation of delicate floral shipments.
Hutchinson said: "I look forward to sharing how pharma is migrating from air to ocean.
"I will share some of the unique challenges in qualifying ocean lanes for pharmaceutical products."
Additional challenges in attracting food, pharma and floral shipments range from labour disruptions at gateway ports affecting imports and exports, to inconsistent and improper handling of reefer shipments, compounded by multiple touch points during the ocean journey.
However, opportunities are ripe for carriers and logistics providers with cold chain capabilities. A panel of seasoned reefer shippers will offer information, best practices and unique perspectives on the global reefer market in this session.
The TPM conference objective is to provide customers of international containerised shipping services, including retailers, manufacturers, consumer product firms and agribusiness companies, with an understanding of potential solutions to major challenges they and their ocean carrier, intermodal rail, trucking and logistics vendors face when shipping containerised products between Asia and North America.