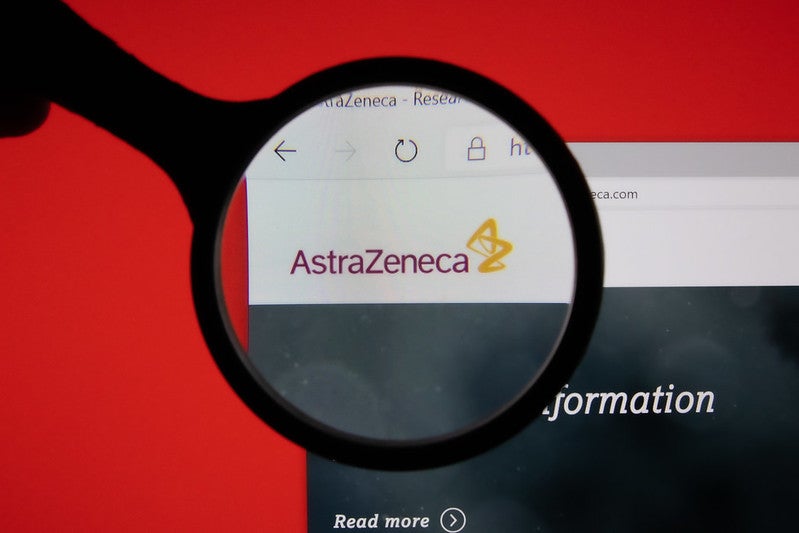 In mid-March, a number of European countries paused their rollout of the AstraZeneca (AZ) Covid-19 vaccine after reports of blood clots in a small number of those who received the jab.
The European Medicines Agency (EMA) concluded that the vaccine was "safe and effective" after an investigation into the potential link, and Phase III data published by AZ shortly after asserted no causal relationship between the company's jab and reported blood clotting events in some recipients.
Now, less than a month later, both the EMA and the UK Medicines and Healthcare products Regulatory Agency (MHRA) have published reports confirming evidence of a possible link between AZ's jab, now known as Vaxzevria, and "extremely rare" blood clot cases. The EMA's safety committee noted that the reported clots occurred in the brain, abdomen and arteries, and were associated with thrombocytopenia, or low levels of blood platelets. Both regulators have said the benefits of the vaccine continue to outweigh the potential risks, and people should still get vaccinated when asked to.
The EMA is also reviewing a potential link between Vaxzevria and five reported cases of capillary leak syndrome, a rare disorder characterised by the leakage of fluid from blood vessels, causing tissue swelling and a drop in blood pressure. The agency said no causal relationship has been established at this stage.
Of the 79 UK blood clotting cases following a first dose of the AZ vaccine reported up to the end of March, 19 people have died. The MHRA said 11 of these people were under the age of 50, and three were younger than 30.
Amid concern about the vaccine's safety in younger recipients, a host of European countries have now restricted its use to older age groups. While the MHRA does not recommend an age restriction for the jab in its updated guidance, the UK's Joint Committee on Vaccination and Immunisation (JCVI) has advised that those under 30 should be given an alternative vaccine where possible – so how concerned should we be?
Vaxzevria and blood clots: the risk in context
Over 20 million doses of the AZ vaccine have been given in the UK so far. According to the MHRA, the risk of a serious blood clot as a result of the jab is approximately one in 250,000 people vaccinated, or four in a million. It's also worth noting that Covid-19 itself carries a significant risk of blood clots; according to a study in the journal Thorax, the prevalence of pulmonary embolism and deep vein thrombosis in people with the virus was 7.8% and 11.2%, respectively.
What's more, around 10,000 people usually develop blood clots in the EU in any given month, while an estimated 3,000 blood clot cases occur monthly in the UK. The general population's risk of cerebral venous sinus thrombosis (CVST) – one of the blood clot types observed in Vaxzevria recipients – is around five in a million; slightly higher than the risk associated with the vaccine.
Emeritus professor of Applied Statistics at The Open University, Prof Kevin McConway, commented: "One thing that needs to be done in checking whether a possible vaccine adverse effect is actually caused by the vaccine is to compare how often the effect happened after vaccination, compared to how often it happens in healthy, unvaccinated people.
"Just to point out how difficult this can be, a recent EMA report about blood clots looked at the background risk of CVST, one of the serious blood clotting disorders under consideration. They say that in a million people followed up for a year (before Covid), somewhere between two and five might have a CVST, but then point out that more recent studies say it might be 13 or 16 cases, not two or five, and that this seems to be because data are being collected more carefully.
"With this uncertainty about what would happen without Covid and without vaccination, it's difficult for the regulatory authorities to make the comparisons they need to make. And when they do, there could still be considerable uncertainty involved, as was stated."
It has also been widely noted that the risk of blood clots for those taking the contraceptive pill is around one in 2,000 – significantly higher than the risk for people receiving the AZ vaccine, but cases are still so rare that no restrictions have been placed on prescribing the pill to healthy people.
The incidence of serious blood clots from:

The Contraceptive Pill: 0.6%

The AZ vaccine: 0.00017%

How much time did you spend wracking your brain about the first one?

I really hope that the media are proportionate in their reporting.

— Keir Shiels (@keirshiels) April 7, 2021
AZ's jab isn't the only one being studied for potential side effects; the US National Institutes of Health has begun a Phase II clinical trial investigating the Moderna and Pfizer Covid-19 vaccines, after reports of rare but severe allergic reactions in some who had received the jabs.
As of Friday, the EMA has also begun looking into reports of blood clot events in people who had received Johnson & Johnson's (J&J) coronavirus vaccine. Four serious cases of blood clots with low blood platelets have been reported after vaccination with the J&J jab, one of which was fatal. The agency has said it is "currently not clear" whether there is a link between the vaccine and these events.
Cause versus coincidence
The newness of Covid-19 vaccines, and therefore the relatively scarce data, means differentiating between correlation and causation when it comes to the AZ jab and blood clots will be challenging.
While UK and EU regulators have concluded that blood clots are a possible – albeit extremely rare – side effect of the jab, neither agency has confirmed a causal link. The EMA has said the majority of serious blood clot cases occurred in women aged under 60, however both regulators have stated that there are currently no known risk factors. One possible explanation for women making up the largest portion of cases is that many of the first people to receive vaccinations have been healthcare workers, most of whom are women.
The EMA did suggest that the combination of blood clots and low blood platelets could be caused by an immune response similar to heparin-induced thrombocytopenia, a reaction sometimes seen in those treated with the blood thinner heparin. The agency's Pharmacovigilance Risk Assessment Committee has requested new studies and amendments to ongoing ones to provide more information.
The restriction of Vaxzevria to older populations in EU countries, and the JCVI's recommendation to offer alternative vaccines to under-30s, isn't a result of any particular conclusions on a causal link between the vaccine and blood clotting events, or established age-related risk factors.
While it could be argued these restrictions are an over-correction to perceptions of the vaccine's risk, in many ways they represent a rational response to the risk-benefit balance of offering the AZ shot to people in their twenties, who are far less likely to be admitted to intensive care if they contract Covid-19 than their older counterparts. As UK deputy chief medical officer Jonathan Van-Tam acknowledged in a press briefing on 7 April, this means the risk of side effects may outweigh the benefit of vaccination in younger people, particularly in a low-exposure scenario.
"If you look at the 20-29 age band, the potential benefits [of vaccination] amount to 0.8 ICU admissions averted, compared with serious harms of potentially 1.1," Van-Tam said.
Expert perspectives
In addition to UK and EU health authorities advising that people continue to get vaccinated, the World Health Organisation (WHO) has said in a news briefing that the benefits of the AZ jab continue to outweigh the risk of rare side effects.
WHO director-general Tedros Adhanom Ghebreyesus stated that while more investigation is required, "the risks of severe disease and death from Covid-19 are many times higher than the very small risks related to the vaccine."
University of Reading associate professor in cellular microbiology Dr Simon Clarke said potential risks ought to be investigated, but people should not hesitate about having a second dose of AZ's "safe and effective vaccine".
"The fact is that all vaccines carry risks," he said. "It's good that all emerging risks are further investigated, but they need to be balanced against the risks of not being vaccinated. I would be happy to have an AstraZeneca jab, and while I will be more mindful of the symptoms of clots, I would gladly take the one in 250,000 chance of developing a blood clot, compared to having no protection against Covid-19."
European confidence in AZ vaccine plummets
Although transparency and proactive monitoring around the risks of the AZ vaccine and others is an invaluable element of the public's safety during this unprecedented global immunisation drive, it's also increasingly clear that the ongoing assessment of the Vaxzevria's blood clot risks is driving vaccine hesitancy.
YouGov polling data from late March has shown that while UK citizens remain relatively confident in the AZ vaccine's safety – 77% of respondents believed it safe, a 4% drop from February – confidence has plummeted on the continent. In Germany, just 32% of survey respondents believed the jab safe, an 11% drop on YouGov's previous poll, while in Italy and Spain, countries which previously had strong majorities confident in the vaccine's safety, the proportion of those believing in the vaccine's safety has dropped to 36% and 38%, respectively.
To properly understand the risks of taking the vaccine, it's important to also recognise its benefits. The AZ jab has been proven to provide near-total protection against severe disease and death from Covid-19, and therefore also against the blood clots those with the virus are at risk of experiencing. According to Public Health England, Covid-19 vaccines have prevented 10,400 deaths in those aged 60 and older in the UK – and with the coronavirus pandemic having claimed over three million lives worldwide so far, some risks may be worth taking. During this crucial time, it will be up to individual governments and health bodies to consider this complex risk-benefit data in the context of their own populations, and take action accordingly.