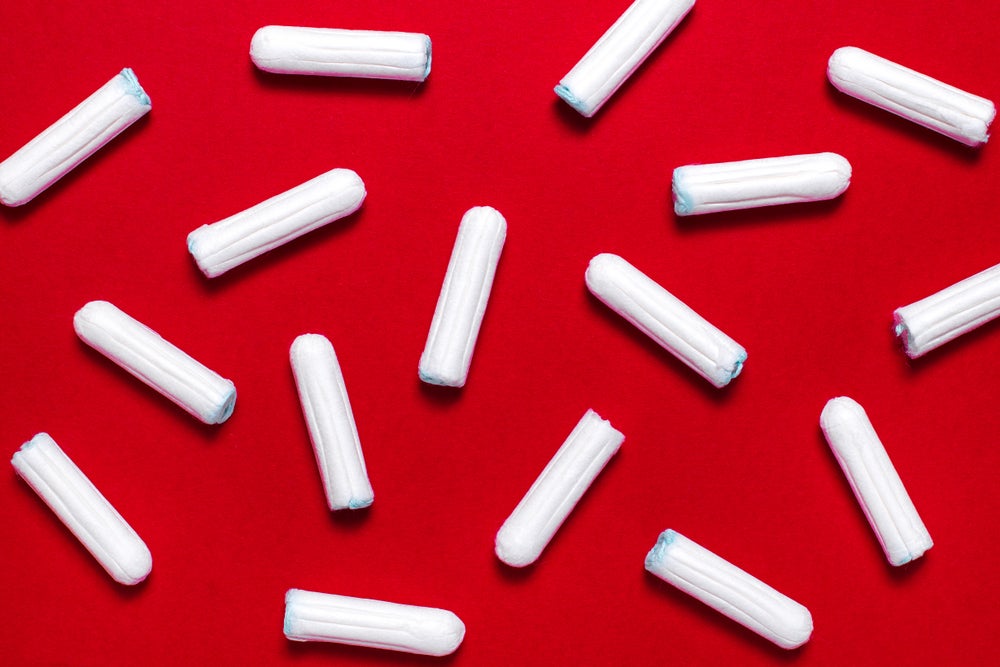 More than three billion doses of Covid-19 vaccines have now been administered worldwide – and, as with all pharmaceutical products, side effects have been observed. The AstraZeneca vaccine has been linked to rare cases of serious blood clots, while the UK recently added rare heart inflammation to the lists of side effects for Pfizer and Moderna's jabs.
Quickly gaining attention is another potential side effect that some jab recipients have noticed: changes to their periods and menstrual cycles.
The UK's Medicines & Healthcare Products Regulatory Agency has so far received more than 13,000 reports from people who have experienced period changes after having a Covid-19 jab.
In the US, associate professor of anthropology Dr Kate Clancy posted a Twitter thread detailing the menstrual changes she had experienced after the Moderna jab back in February. Hundreds of people responded saying they too had observed changes – from heavier bleeding to delayed periods – after getting vaccinated.
Exploring the phenomenon
Dr Katie Lee, a postdoctoral research fellow in the Division of Public Health Sciences at the Washington University School of Medicine in St. Louis, US, also noticed changes to her menstrual cycle after receiving a Covid-19 vaccine in January. She experienced cramping and spotting, despite having a hormonal intrauterine device that usually prevents her from getting periods.
Together, Drs Clancy and Lee decided to launch an online survey to analyse the menstrual experiences of patients who have received Covid-19 vaccines. Their research into the potential link is ongoing.
"We're just in the initial stages of analysis," Lee says. "But I would say it reinforces our hypotheses that this vaccine triggers a huge immune response, and the associated inflammatory processes that lead to things like the fever or the fatigue, some of those cellular physiological processes are likely impacting the inflammatory processes that regulate menstrual cycles in some people who are getting the vaccine."
Heavy and unusual bleeding
A number of people told Pharmaceutical Technology that they had noticed changes to their menstrual cycles after receiving a Covid-19 vaccine dose. For example, 24-year-old Chloe Richardson said she experienced unusual bleeding after her first jab.
"I have an implant and I haven't had a period since October, which is the norm for me," she said. "Then about two weeks after my first dose, I had a heavy period for around ten days."
Nicole Brockman, 48, also said her period was extremely heavy after both doses of the Pfizer vaccine.
"It did surprise me," she said. "It was really heavy for about two to three days, much heavier than I've experienced since I was probably in my twenties, or maybe even ever.
"But I didn't really think much of it, because I'd never heard of this as a symptom."
How could vaccines impact menstrual bleeding?
Dr Lee suspects the vaccines are not affecting people's hormones, but rather acting on the inflammatory or haematological systems in the body.
"We attribute a lot of biological processes to strictly hormones; hormones are really important and really cool, but there's all these other immune and inflammatory processes that are also involved," Lee says. "The endometrial lining is constantly being broken down and built up and broken down and built up, and that's just a tonne of cellular regeneration.
"A lot of these mechanisms rely on inflammatory and anti-inflammatory processes to regulate this tissue building."
Lee says she expects the vaccines will only impact a couple of cycles in those affected, as doses in the US are administered between 21 and 28 days – effectively across two menstrual cycles.
At this stage, experts believe the vaccine's potential impact on periods will be short-lived, but the currently limited understanding of their link has also led to public concern over the jabs' impact on fertility.
"We, the greater scientific medical infrastructure, are continuing to gather more and more information that shows that the vaccine does not have an effect on fertility, it does not have an effect on miscarriage rates, or the rate of healthy birth outcomes, whether somebody was vaccinated before they got pregnant or vaccinated during pregnancy," Lee explains.
"So, it's very, very safe for getting pregnant, being pregnant and having a baby – far more safe, in fact, than accidentally getting Covid because you were exposed and not vaccinated; that we do see is very, very risky for the gestational process, for both the parent and the child."
The gender research gap
Lee says the gender research gap, when it comes to both vaccines and healthcare in general, "definitely" plays a role in our limited understanding of how Covid-19 jabs could affect women and people who menstruate.
"I think the very hierarchical way that we have arranged how knowledge is produced also plays a role," Lee adds. "Especially because it takes a really long time to get to the point where you are running vaccine trials and designing the forms that get filled out when everybody comes in for their follow-up appointments.
"And I think we just don't have enough people who menstruate in those roles, to think that maybe this is a question that makes sense to ask.
"I think there's also a little bit of paternalism in medicine, where a lot of times people don't want to worry women about their menstrual cycle or things like that, which really dismisses the fact that people notice when something changes with their body," she says.
Lee says not only do people risk having their concerns dismissed because period changes aren't recognised as a side effect, but a lack of research into these changes could prevent some people from identifying other health issues that could be causing their bleeding.
She explains that breakthrough bleeding for post-menopausal women and trans men on gender-affirming hormones can be a sign of cancer.
"Knowing or understanding the mechanism by which vaccines might be causing this, and characterising what we might expect to see as an acceptable side effect, are really important for people to know and be able to distinguish whether some bleeding is immune activation triggered by the vaccine – which should last X days – or if any bleeding is a sign of concern," she says.
"I think in those two populations, specifically, it's really important."