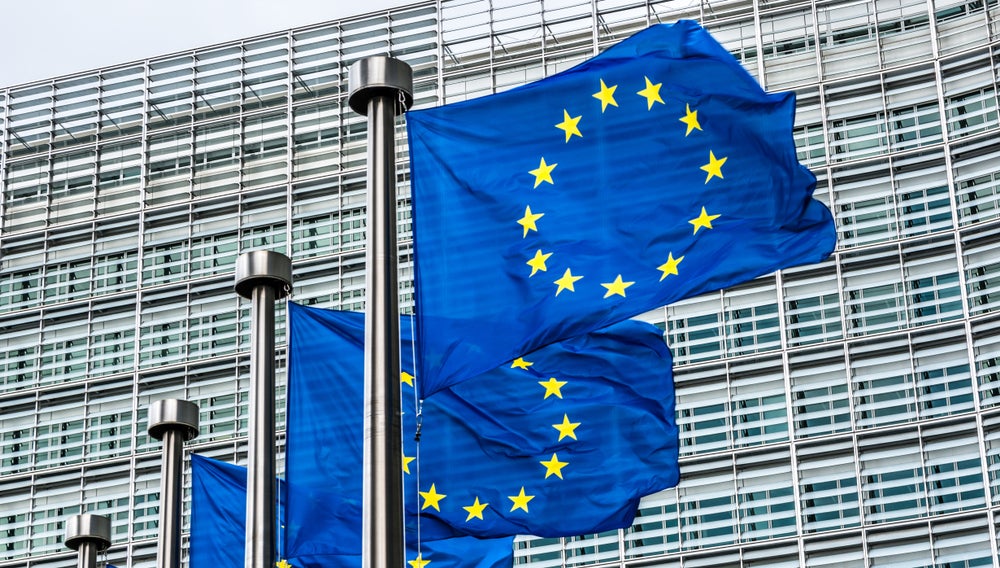 In mid-January, the European Union (EU) received notices from Pfizer and BioNTech that the partners would need to temporarily slow distribution of their mRNA-based Covid-19 vaccine to European countries to upgrade facilities and enable faster production in future. A week later, AstaZeneca (AZ) announced it would also need to reduce its supplies to the EU because of production problems at its European plants in Belgium and the Netherlands. The reduction is believed to be 60% of the 80 million doses expected to be delivered to the EU in the first quarter of 2021.
Although Pfizer/BioNTech's announcement was largely accepted quietly by the EU – there were, however, some legal actions threatened by individual EU states such as Italy and Poland – AZ's news was greeted with consternation by the European Commission (EC), the EU's executive branch.
On 22 January, the European commissioner for health and food safety, Cypriot politician Stella Kyriakides, tweeted that AZ had "announced delays in the delivery of vaccines compared to the forecast for the first quarter of the year". "The EU Commission and member states expressed deep dissatisfaction with this," Kyriakides said, calling for a precise delivery schedule to enable countries to adapt their vaccination programmes.
The @EU_Commission will continue to insist with @AstraZeneca on measures to increase predictability and stability of deliveries, and acceleration of the distribution of doses/3.

— Stella Kyriakides (@SKyriakidesEU) January 22, 2021

How well do you

really

know your competitors?

Access the most comprehensive Company Profiles on the market, powered by GlobalData. Save hours of research. Gain competitive edge.

Company Profile – free sample

Thank you!

Your download email will arrive shortly

Not ready to buy yet? Download a free sample

We are confident about the unique quality of our Company Profiles. However, we want you to make the most beneficial decision for your business, so we offer a free sample that you can download by submitting the below form

By GlobalData
EU vs AZ: the row escalates
Over the next few days, the EC and AZ held discussions. But little was agreed behind closed doors and eventually by 25 January, the row was playing out publicly in the press with both sides defending their positions. The EU has begun calling for AZ to make up the production shortfall by diverting supplies from UK factories currently producing vaccines doses for the UK population. The bloc has claimed this is part of the deal with AZ and is a solution to the shortfall.
AZ did not accept this argument. In an interview with Italian newspaper La Repubblica, AZ CEO Pascal Soriot noted that his company signed a supply deal with the UK three months before the EU, "so with the UK we have had an extra three months to fix all the glitches we experienced. As for Europe, we are three months behind in fixing those glitches."
Soriot added that, according to its contract with the EU, AZ was only compelled to make its 'best reasonable effort' to deliver the doses agreed, rather than being obliged to meet a set deadline for the delivery of the vaccine. "We are going to try our best, but we can't guarantee we're going to succeed," the CEO said.
Kyriakides responded that the EU rejects the concept of first come, first served. She is quoted in a BBC article saying: "That may work at the neighbourhood butcher's but not in contracts, and not in our advanced purchase agreements."
As a result, the EU moved to empower its member states to temporarily block the exports of Covid-19 vaccines. The aim, according to the EC, was to "ensure timely access to…vaccines and tackle the current lack of transparency of vaccine exports outside the EU". This move is also linked with general concern about the supply shortage on the EU's already slower roll-out of Covid-19 vaccines, compared to the UK and the US.
It is important to note that this AZ-EU disagreement was taking place in a context where the EU's healthcare regulator the European Medicines Agency (EMA) had not yet approved AZ's Covid-19 vaccine, which was developed with the University of Oxford. The vaccine was only approved by the EMA on 29 January, almost a month later.
In addition, while the EU was scrabbling to negotiate with AZ  over the issue and gain access to the doses promised, the German and French governments and regulators were casting aspersions about the efficacy of the AZ/University of Oxford vaccine in the over-65s. Both the German and French healthcare regulators have recommended against the use of this vaccine in this age group because of lack of data, although the EMA's authorisation was for all adults.
Exploring the AZ vaccine supply issues
University of St Gallen professor of macroeconomics Guido Cozzi notes the problem is not price, but production capacity.
It is important to remember that the pharmaceutical supply chain is much more complex than other industries, such as those in the retail or automotive sectors, notes Proxima Group principal consultant of logistics and supply chain Neil Jordan. He explains that the vaccines can only be released in batches. "It is not the case that it comes off the production line and it can [be sent] straight to Italy," Jordan notes. The doses have to be "brought together, shipped to a central location while it is tested and then released in the batch".
Jordan adds it is not just about manufacturing the vaccine. There are also issues with getting access to raw materials, bottles, metal caps and other components that may need to be transported from elsewhere in the world, like India or China. It isn't as simple as switching capacity on; vaccines require specialist production facilities with specialist equipment.
Fieldfisher life sciences regulatory lawyer Gemma Colomer adds: "It is unsurprising that due to high demand, limits on production capacity as well as logistics and administrative problems, vaccine production is falling behind schedule." These glitches are even more likely given these are novel pharmaceutical products.
The 'first come, first served' argument
It is clear that AZ is having what Jordan terms 'teething' problems with its supply chain and vaccine production plants. "What is riling the Europeans is that UK manufacturing sites are betting good yield, but European sites aren't – or are forecasted to not," he says. "There is no beating around the bush: first to market gets [the doses]". In this case, the UK is three months ahead of the game.
Colomer notes: "The timing of regulatory approval and the signing of agreements for the Covid-19 vaccines does have an impact on supply chain delivery and roll-out of the vaccine."
Jordan explains that although companies can start testing facilities and manufacturing vaccines ahead of approval, they are unlikely to do too much as they do not want to waste supply while waiting for approval.
Colomer agrees, stating: "Because the UK signed the agreement three months in advance of the EU, the UK supply chain has had a longer period of time to identify and address supply chains unlike the EU."
Cozzi notes that the EU probably "did not prepare the capacity to produce and deliver early enough", which is an issue since vaccines are rival goods. He explains that the EU is particularly risk-averse and since it is a union of 27 countries, it has to reconcile all of their different needs and demands when making decisions.
What is the solution?
Despite the public nature of their disagreement, it seems that the EC and AZ have been able to find some kind of resolution. President of the European Commission Ursula Leyen tweeted on 31 January:
Step forward on vaccines.@AstraZeneca will deliver 9 million additional doses in the first quarter (40 million in total) compared to last week's offer & will start deliveries one week earlier than scheduled.

The company will also expand its manufacturing capacity in Europe.

— Ursula von der Leyen (@vonderleyen) January 31, 2021
Pfizer and BioNTech have sought to resolve some of their own supply chain challenges by teaming up with other pharmaceutical companies. To date, Sanofi and Novartis have both stepped forward to help out. It is not clear currently if AZ is considering a similar approach as part of its new negotiations with the EU.
Cozzi notes it is crucial that AZ tries to find ways to work with the EC; the European market is a very lucrative one for these vaccines and it would be good for their reputation. He adds that AZ needs to find ways to expand production, but they must be supported in doing that by governments and industry associations.
It is always possible that this disagreement could lead to legal action, Cozzi notes. Colomer also acknowledges this possibility. Countries and manufacturers could resort to Article 31 of the World Trade Organisation's Agreement on Trade-Related Aspects of Intellectual Property Rights (TRIPS), according to Cozzi.
This action requires, says Cozzi, "that  [if] someone [who is ready to pay a fair amount] wants a license and the patent holder says no… the government can intervene and force the licensing [of the vaccine]". This doesn't invalidate the patent, but it could be a temporary solution during an emergency to allow other companies to produce AstraZeneca's vaccine. Cozzi adds resorting to Article 31 could be very attractive to governments that want to be seen to be standing up for their country's needs as they approach elections. Emmanuel Macron, for instance, is standing for re-election for the French Presidency in 2022.
Vaccine supply: more disruption to come
As the EU has now implemented the export blocking mechanism for its member states, discussions about vaccine supply shortages are far from over. This move could seriously disrupt other countries' access to Pfizer/BioNTech vaccines, which are produced in Belgium and Germany for everywhere except the US. As reported by Reuters, Japan has said its vaccine supply schedule has already been disrupted by the EU's actions.
Although the EU has exempted export for humanitarian use – such as to the COVAXX facility to support vaccine roll-out in low and middle-income countries, the World Health Organization has also criticised the EU for these export controls on vaccines, saying this could risk prolonging the pandemic, as reported by the BBC.
Jordan adds that supply chain issues are also likely to get more complex and worse as more and more Covid-19 vaccines are approved. "Once you add more vaccines into the [supply chain], it can become more complex as they all have different needs," he concludes. Last week Johnson & Johnson and Novavax both published Phase III data for their vaccines, meaning it is possible in the next few months, five vaccines may be in use across the developed world. Manufacturers and the global supply chain will have to work fast to bolster capacity as demand surges.