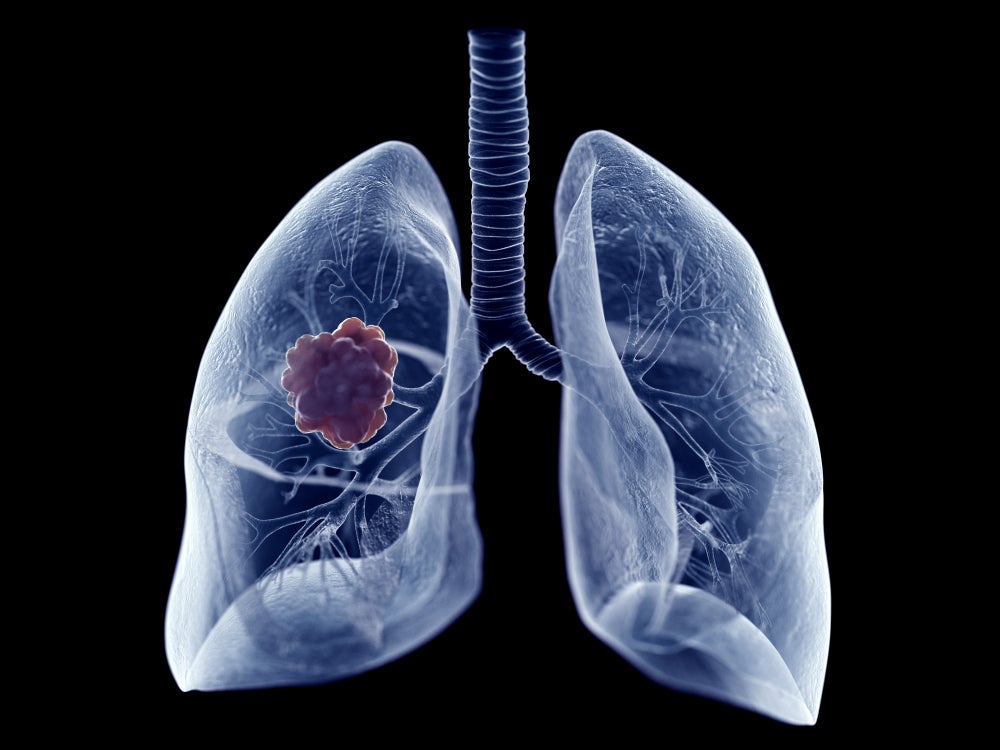 In May 2021, when Amgen's Lumakras (sotorasib) was launched, the milestone was met with great fanfare. Intended for certain patients with non-small cell lung cancer (NSCLC) who have a particular mutation in the KRAS gene, it was the first ever approved KRAS inhibitor.
Although researchers have known about KRAS mutations for nearly 40 years, targeted therapies have proven elusive. In addition to lung cancer, KRAS drives a high proportion of colorectal and pancreatic cancers, while the broader RAS gene family mutations present in around 25% of tumours overall.
Around 12% of patients with NSCLC have a mutation called KRAS G12C, and it's this cohort of patients who may benefit from Lumakras. The drug is indicated for those with locally advanced or metastatic cancer, who have received at least one prior systemic treatment.
Other drugs in the KRAS space are expected to follow soon, with Mirati Therapeutics' adagrasib leading the pack. Like Lumakras, adagrasib is intended for patients with KRAS G12C-mutated NSCLC. It is being reviewed by the FDA for accelerated approval and is slated for launch in December.
Per GlobalData estimates, Lumakras is forecast to make $1.6bn in sales by 2028, while adagrasib will hit $1.8bn that same year. Many of the big pharma players, including Novartis, Roche and J&J, are staking their own claim in this space, with a wave of G12C blockers in clinical trials. There is a general feeling that these drugs will eventually be approved for a broader cohort of patients. For instance, they may prove effective as a first-line treatment.
Further down the line, we could see inhibitors for other KRAS mutations too – G12D and G12V – as well as pan-KRAS inhibitors that tackle several mutant proteins at once. For the patients, this new class of therapies means nothing less than a new set of untapped possibilities.
How well do you really know your competitors?
Access the most comprehensive Company Profiles on the market, powered by GlobalData. Save hours of research. Gain competitive edge.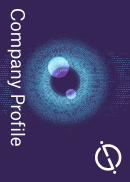 Company Profile – free sample
Thank you!
Your download email will arrive shortly
Not ready to buy yet? Download a free sample
We are confident about the unique quality of our Company Profiles. However, we want you to make the most beneficial decision for your business, so we offer a free sample that you can download by submitting the below form
By GlobalData
"How hopeful are we? It's a matter of having something to look forward to, that we're going have a life tomorrow," says Terri Conneran, founder of the non-profit patient organisation KRAS Kickers. "If there are different options available to us, that means that there's more than one way to win, more than one way to kick cancer's KRAS."
Drug development challenges
Given the number of patients who may benefit – and the billion dollar rewards at stake – it may seem surprising that the pharma industry has taken so long to reach this point.
"Because of its high prevalence and strong impact on prognosis, KRAS would seem like an attractive drug target," comments Dr Gerald Falchook, director of the Sarah Cannon Research Institute in Denver. "Unfortunately, a number of challenges have plagued the development of KRAS-directed agents. The first challenge is having a viable binding site."
Healthy people have the 'wild type' (normal) KRAS gene. This acts like a switch, which turns itself 'on' and 'off' to regulate cell growth. However, if the KRAS gene is mutated, the switch gets stuck in the 'on' position, and cells begin to grow unchecked.
In theory, researchers would design drugs to bind to the GTP-binding site on KRAS, blocking its interaction with GTP, the molecule that activates KRAS. However, GTP attaches very tightly to KRAS, making it hard for a different molecule to displace that binding.
"Another issue is that that most oncogenes have a mutation that makes them highly expressed and active," says Dr Timothy Burns, a lung cancer oncologist and researcher at UPMC Hillman Cancer Center and the University of Pittsburgh. "Over the years, we've been able to design drugs to inhibit their activity. With KRAS, it's actually a loss of function mutation – you're trying to fix the lack of activity, which is much harder to do."
He adds that, until recently, most experimental therapies focused not on KRAS itself, but on its downstream pathways (for instance, by trying to block enzymes). Those failed for a variety of reasons, including toxicity and lack of efficacy.
"That's why there was such excitement when we finally had a drug that targeted one of the most frequently seen KRAS mutations," says Burns.
Drugs for other subtypes
Lumakras, and the other G12C inhibitors in the pipeline, are able to permanently lock KRAS G12C in the 'off' position. And although G12D and G12V are proving more challenging to target, there are already several drug candidates in preclinical development. The first trial of a KRAS G12D-directed cell therapy is recruiting patients, with an estimated completion date of 2028.
"Over 90% of pancreatic cancers have a KRAS G12D mutation, so if you could develop a drug that inhibited KRAS G12D that would have implications not only for lung cancer, but for other cancers as well," says Dr Burns.
Conneran adds that, as a KRAS G12D lung cancer patient herself, these kinds of trials represent a 'pipeline of hope'.
"It took me three years, a second opinion, and two recurrences to find out I had the KRAS mutation," she says. "My doctor wasn't telling me about it because it didn't change my cancer care. But it did change how I could look for information and identity. It's so important for us as patients to know not just our KRAS status, but also our specific KRAS subtype."
'Impressive yet disappointing'
While the excitement in the field is justified, none of the new drugs is a magic bullet. Lumakras was approved based on CodeBreaK 100 – a clinical trial of 124 NSCLC patients. Tumours disappeared completely in 3% of patients and partially shrank in another 34%, while 44% had stable disease. The participants lived for another 13 months on average, and for another seven months without their cancer progressing. Around 70% experienced side effects, which were mild in the majority of cases.
Adagrasib, which works via a similar mechanism, appears to have a similar profile when it comes to safety and efficacy. In the Phase I/Phase II KRYSTAL1 study, 1% of patients achieved complete response, 42% achieved partial response and 37% had stable disease. These effects lasted for an average of 8.5 months.
Tumour shrinkage is an encouraging result but Burns describes the clinical data for both drugs as "impressive yet disappointing".
"Normally, when we give a targeted therapy for lung cancer, we expect a response rate somewhere north of 70%, and these are usually durable responses," he says. "With the KRAS G12C inhibitors to date, it's about 40%, with a larger proportion who will have stabilisation of the disease. And there some patients that respond long term but most patients don't."
As he sees it, the big limitation with current G12C inhibitors is that they work on the inactive form of the protein. Within a cancer cell, KRAS is almost always active, and anything in the cell that pushes the protein to be active will diminish the drug's performance. In comparison to the alternative, the chemotherapy docetaxel which has a response rate of around 10%, the G12C inhibitors are a significant advance, says Burns. "But I think all of us in the field feel like we can do better."
Improvements ahead
Researchers are tackling this challenge from several different angles. For instance, you might be able to combine Lumakras and adagrasib with other treatment approaches like immunotherapy. You might even add drugs that push KRAS into its inactive form or consider next-generation drugs that bind to the activated form of KRAS, which in principle should improve their efficacy.
Another strategy involves targeting these drugs towards particular patient subpopulations. While it's hard to identify the potential responders, this is an active area of inquiry.
Although there's still a long way to go, Lumakras and adagrasib represent an important jumping-off point for further improvements. At the very least, they have re-ignited academic and commercial interest in a field that was long seen as hopeless.
"These drugs are improving survival rates in patients, and I'm optimistic for the first time."