Hearing loss and tinnitus together affect 16 million people in the UK alone; and it's a situation that's expected to deteriorate. By 2031, more than 14.5 million people in the UK (compared to today's 10 million) will be affected by hearing loss as the population continues to get older. Fortunately, the pharmaceutical and biotech sectors have been working quietly behind the scenes to develop the first drug treatments for both conditions, which are set to be available to patients as soon as five years from now. But what's taken them so long?
In its 2015 'Hearing Progress' report, hearing loss charity Action for Hearing Loss described the situation in the UK as a "potential public health crisis". While hearing loss and tinnitus don't kill people, they do have huge personal and social costs; not only is hearing loss associated with increased risk of mental health problems and dementia, those who are severely or profoundly deaf are four times more likely to be unemployed than the general population, leading to significant costs for the economy.
There are no cures for either hearing loss or tinnitus; treatments for the former are largely limited to hearing aids and cochlear implants (which, while beneficial, don't address the root cause of the problem) and there are none at all for the latter, only ways to help people cope with the condition.
Improving the understanding of hearing loss
So why hasn't the pharmaceutical industry invested in developing drugs to effectively treat, and potentially even cure, these conditions up until now?
"With large numbers of patients and no approved drug therapies, the pharmaceutical industry recognises the unmet medical need and commercial opportunity in the development of pharmaceutical and biologic treatments for hearing loss and tinnitus," explains Nicola Robas, translational research manager in Action for Hearing Loss's Biomedical Research department.
How well do you really know your competitors?
Access the most comprehensive Company Profiles on the market, powered by GlobalData. Save hours of research. Gain competitive edge.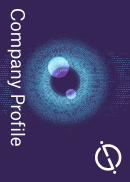 Company Profile – free sample
Thank you!
Your download email will arrive shortly
Not ready to buy yet? Download a free sample
We are confident about the unique quality of our Company Profiles. However, we want you to make the most beneficial decision for your business, so we offer a free sample that you can download by submitting the below form
By GlobalData
"However the historic lack of precedent increases the perceived risk of investing in these areas because the development and regulatory pathway to market has not been tried and tested."
All that has started to change in the last few years, says Robas. "There is now a greater understanding of the biology underlying hearing loss and tinnitus, which has made it easier to rationally design drugs and therapies to prevent or reverse the biological changes that cause them," she notes. "The success of biotechs in progressing treatments into early clinical trials has allowed big pharma to test the water through partnerships and licensing agreements."
---
---
A collaborative approach could help us reach new frontiers in medicine.
---
Action on Hearing Loss has played no small role in this significant move forward for the sector. "Through the international research we fund, we have been instrumental in increasing the understanding of the biological mechanisms that cause hearing loss and tinnitus," Robas says.
This work ranges from cell biology research, which has improved the understanding of the mechanisms by which sensory hair cells within the cochlea are damaged and lost due to exposure to noise, medications and age, to auditory neuroscience research, which has been responsible for significant progress in understanding the biology of tinnitus, as well as many other areas.
"Through our global Translational Research Initiative for Hearing (TRIH), we also support companies entering the hearing research space by providing information about the hearing loss market and promising lines of research, links to academic and clinical experts, and help in recruiting people with hearing loss and tinnitus into clinical trials," Robas adds.
Leaders in the field
One company that has hugely benefited from Action on Hearing Loss's help is Autifony Therapeutics, a UK-based GlaxoSmithKline spin-out which currently has two phase IIa clinical trials underway – one for tinnitus and one for age-related hearing loss. The company is developing and testing a drug that targets proteins called Kv3 ion channels, which are located on specific neurons in the brain that are involved in auditory processing, and is designed to enable those neurons to fire precisely and rapidly, the opposite of what they do if a person has tinnitus. The same molecule is also being tested to see if it can reduce the symptoms of age-related hearing loss in people who have difficulty in distinguishing speech against a background of noise.
"Action on Hearing Loss have been very helpful in introducing us to contacts in academia, clinicians and key opinion leaders, and in raising the profile of what we are doing to patient groups and people who might be interested in enrolling in our trials," says Autifony's chief business officer Barbara Domayne-Hayman, adding that, even with this help, it hasn't been an easy road so far.
"This is a pioneering area so it's full of challenges, and there's still a very long way to go," she says. "There are no validated animal models of tinnitus – we have obtained some very positive data working with academic collaborators but none of these models can be considered validated, as there are no approved drugs on the market. Another challenge is in conducting clinical trials. Again, there is no established regulatory route, so development of endpoints for the clinical trials needs dialogue with the regulatory authorities."
Thomas Meyer, founder of Auris Medical, which is also developing a tinnitus drug and is currently undertaking two phase III clinical trials to confirm its efficacy and safety, agrees. "The key challenges have been the lack of reference values and appropriate guidelines and identifying [or] defining appropriate clinical endpoints," he says, adding that tinnitus is subjective and thus similar to pain, which has thrown up additional challenges. "We have to rely on patient-reported outcomes."
Auris Medical's drug, AM-101, works differently to Autifony's treatment; it blocks NMDA receptors in the cochlea, which are pathologically active following acute injury to the cochlea, for example through exposure to excessive noise, and are thought to be the source of tinnitus. It comes in a gel formulation.
Future potential
Despite facing many challenges, Autifony and Auris Medical are progressing quickly towards their goals. Autifony has already received a great deal of interest from big pharma. "It's unlikely that a small company like ours can take a treatment all the way to market, so after this clinical trial we will either have to raise further funding – which should be achievable if we have positive data – or to find a larger company with whom to partner for later stage development and commercialisation," says Domayne-Hayman.
Meyer, meanwhile, believes that if current clinical trials are successful, AM-101 could become the first drug that has been specifically developed and approved for the treatment of tinnitus.
Auris then plans to build up its own commercial infrastructure in key markets and to form partnerships with marketing and distribution companies in other countries. There are also further projects in Auris's pipeline, including a cell-penetrating peptide for the treatment of acute hearing loss and a second-generation tinnitus treatment.
This is just the tip of the iceberg; elsewhere, there are many other companies and institutions in the final stages of clinical development for hearing loss-related treatments, which could potentially bring their drugs to market in the next five years, including Fennec Pharmaceuticals with its treatment for cisplatin-induced hearing loss, Otonomy, which is developing a drug for otitis media, and Southern Illinois University, where researchers are working on a solution for noise-induced hearing loss. Looking further to the future, Robas predicts there's much more to come.
"[Beyond the next five years], in addition to having the first medicines on the market approved to treat hearing loss and tinnitus, we expect there to be a number of new interventions, both pharmaceutical and biologic, in late stage clinical testing, for the treatment ? and perhaps the prevention of ? age-related hearing loss, noise-induced hearing loss, ototoxicity and tinnitus. Through leveraging a greater understanding of the underlying causes of hearing loss and tinnitus we also expect an increase in opportunities to reposition drugs already approved for other indications that share similar mechanisms."