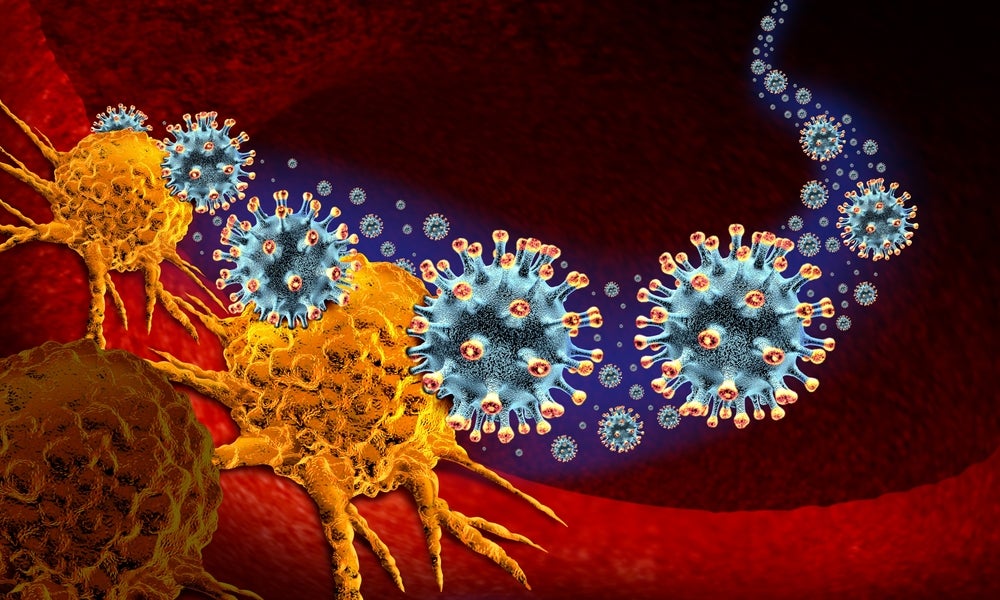 In recent months, several companies have unveiled new clinical data touting oncolytic viruses as a possible approach in treating certain cancers. However, driven by positive results, the immunotherapy landscape remains dominated by drugs based on checkpoint modulation.
Oncolytic virus therapies can use both genetically modified viruses and non-altered viruses that selectively attack and infect cancer cells. Other forms of immunotherapy such as cancer vaccines have also made headways in recent months. In comparison, oncolytic viruses remain limited by the need for intratumoural injections for delivery.
Nevertheless, companies such as Replimune and Transgene have recently shared data from Phase I and Phase II trials, highlighting a growing amount of early stage, company-led research.
Slowdown since 2015
At the moment, cancer treatment using oncolytic viruses remains a niche field, says Dr. Thomas Amatruda, medical oncologist at Minnesota Oncology, Fridley, Minnesota. While some patients have benefitted dramatically from the use of Amgen's Imlygic (talimogene laherparepvec), this has not been extended outside of the melanoma field with great success, he says. Although there have been some trials in indications such as head and neck cancers and squamous cancers, oncolytic virus treatments have displayed greater effectiveness in melanoma so far, adds Amatruda.
In November 2005, China's National Medical Products Administration (NMPA) approved Shanghai Sunway Biotech's Oncorine for nasopharyngeal carcinoma in combination with chemotherapy, marking the first oncolytic virus treatment approval in a major market. In October 2015, the US Food and Drug Administration (FDA) approved Imlygic for use in patients with metastatic melanoma that cannot be surgically removed. Imlygic uses a genetically modified form of the herpes virus, which is injected either directly on the skin, beneath the skin, or into the patient's lymph glands.
Dr. Howard Kaufman, a cancer surgeon and melanoma researcher at Harvard Medical School, says the pace of development in this area has been slightly disappointing. "In many ways, [oncolytic viruses] are a disruptive technology. It's going to take a while for these things to get more respect," says Kaufman. Still, he is seeing "more and more companies focus in this area, and there's more clinical trial activity."
How well do you really know your competitors?
Access the most comprehensive Company Profiles on the market, powered by GlobalData. Save hours of research. Gain competitive edge.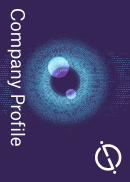 Company Profile – free sample
Thank you!
Your download email will arrive shortly
Not ready to buy yet? Download a free sample
We are confident about the unique quality of our Company Profiles. However, we want you to make the most beneficial decision for your business, so we offer a free sample that you can download by submitting the below form
By GlobalData
The lack of attention placed on oncolytic viruses is partly caused by the great developments that have happened over the last decade in checkpoint modulation and cell therapy, says Kaufman. Drugs based on these mechanisms have completely changed the treatment landscape across the board, rather than just in a single cancer, notes Kaufman.
There has also been a wider shift towards personalised medicine, which is beneficial for cell and gene therapies, says Kevin Marcaida, pharma analyst at GlobalData. Now, the clinical pipeline of oncolytic viruses is predominantly in the earlier stages, with fewer assets in Phase III trials, explains Marcaida.
However, encouraging activity can be seen in select Asian markets. This is emphasised by the fact that Japan's Pharmaceuticals and Medical Devices Agency (PMDA) is willing to accept a Phase II single-arm study for drug approval, says Talia Biran, President of Oncolys USA. Oncolys USA is a subsidiary of the Japanese company Oncolys BioPharma.
In June, Oncolys announced preliminary data from a Phase II trial (NCT03921021) of its oncolytic virus treatment telomelysin in combination with MSD's Keytruda (pembrolizumab) in refractory gastroesophageal adenocarcinoma, which was presented at this year's annual American Society of Clinical Oncology (ASCO) meeting. Investigators observed a clinical response in three patients out of the total 16, according to the announcement.
The conditional approval of Daiichi Sankyo'sDelytact (G47∆; teserpaturev) for use in glioblastoma in Japan has been a positive development, says Kaufmann.
In China, local partnerships are helpful in interacting with the country's NMPA, says Maud Brandely Talbot, chief medical officer of Transgene. Approvals in Asian countries such as Japan can also make US-based development easier, notes Biran.
According to GlobalData's estimates, the sales revenue of oncolytic virus-based drugs is projected to grow up to 20 times from $114 million in 2023 to $2.4 billion in 2029, explains Marcaida. Replimune's skin cancer treatment RP1 (vusolimogene oderparepvec) is expected to have a 74% market share in the same period, says Marcaida.
Replimune presented initial RP1 monotherapy data from the Phase Ib/II ARTACUS trial (NCT04349436) in patients with locally advanced or metastatic cutaneous malignancies at the American Transplant Congress meeting in June. RP1 monotherapy showed clear anti-tumour activity and a favourable safety profile, according to the June announcement.
Replimune aims to announce topline data from the registrational Phase II CERPASS trial (NCT04050436) of RP1 and its use in combination with Regeneron's Libtayo (cemiplimab) in cutaneous squamous cell carcinoma in Q3 2023, according to the company's May corporate update. The company plans to submit a biologics license application (BLA) to the FDA in Q1 2024.
GlobalData is the parent company of Pharmaceutical Technology.
Transgene also has some cancer vaccines, like TG4050, in its portfolio. This class garnered attention following positive data at this year's ASCO meeting. Transgene still plans to develop its oncolytic viruses, says Talbot, adding that its cancer vaccine portfolio is in earlier stages.
Several challenges in encouraging uptake
One challenge in developing oncolytic viruses is identifying the ideal use. Imlygic is most efficacious when used in earlier stage disease and as a first-line treatment, which should inform the use of oncolytic viruses in the clinic, notes Kaufman. Moving to earlier stages of the disease could help with collecting further data on the use of these drugs, notes Kaufman.
According to Amatruda, the medical community is sometimes asking the wrong question even when it comes to the right use of Imlygic at an appropriate time.
Additionally, the selection of patients who would respond to a monotherapy or from oncolytic virus treatments used as adjuncts to other therapies needs to be improved, explains Kaufman. However, this brings its own challenges. While Imlygic monotherapy has been well reimbursed in his experience, the potential use of the product in combination with other treatments has been more difficult, says Amatruda.
The use of intratumoural injections as a route of administration for oncolytic virus-based treatments also remains an obstacle, says Marcaida. Amatrada explains that his practice has mostly treated patients with superficial nodal groups and skin lesions, which is a limited set of patients.
Oncolys' virus telomelysin demonstrated an abscopal effect, where the effect is seen in the non-injected tumours in addition to injected lesions, in a US-based Phase I melanoma study, according to the company's website.
There is very little movement in terms of developing different routes of administration, making it a limiting step in commercialisation, says Marcaida. While treatments such as Imlygic are active at the injection site, they are not very useful elsewhere, says Talbot. Hence, Transgene is investing into research in intravenous administration as means of treating the disease systematically, she notes. However, intravenous administration will increase the cost of production for the virus, says Oncolys's Biran on the company's decision to not pursue that route. Neutralising antibodies pose a challenge for intravenous administration since the administered virus could be cleared by circulating antibodies within a certain period, says Biran. That would mean requiring higher quantities of the virus, she explains. However, an intravenous administration beats the purpose of what makes Imlygic an interesting treatment option, says Amatruda.
Biran notes that oncolytic viruses may find a niche as a combination therapy with other immuno-oncology (IO) drugs. "I see oncolytic viruses as more of an asset to help other IO, and rescue relapse from other IO drugs," she says. Because only 20% of patients respond to anti-PD-1 therapies on average, oncolytic viruses can help boost response to other immune-oncology drugs and help convert cold tumours to hot tumours, she adds.