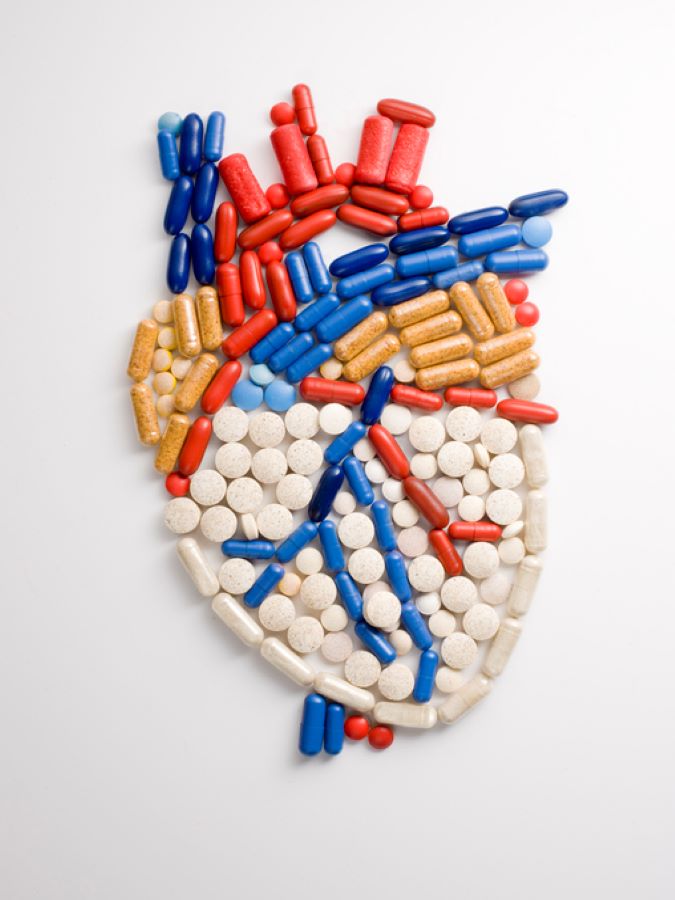 Drug shortages continue affecting cardiovascular clinical practice across the world, reflecting rising demand and cost-effective manufacturing challenges.
While the stock of currently affected drugs is expected to improve as production is increased in the near future, experts say it is likely that the cardiovascular sector will be particularly affected by such shortages in the long run as demand continues to grow from an aging population. Moreover, some of these shortages affect treatments used in urgent care, which makes their absence even more problematic.
In late September, the EMA reported shortages of the two acute heart attack treatments alteplase and tenecteplase. According to the agency, shortages of both drugs are expected to last until 2024, as a result of growing demand. While both thrombolytics are used for the treatment of heart attacks, alteplase is also deployed in acute ischaemic stroke.
Boehringer Ingelheim and Genentech entered a co-promotion agreement for the commercialisation of what became alteplase and tenecteplase in 1983. Genentech, a subsidiary of Roche, markets alteplase and tenecteplase under the names Activase and TNKase in the US, while Boehringer sells them under the names Actilyse and Metalyse in the EU.
Authorities from individual EU member states, like those from Czechia, have shared their individual warnings. There, Boehringer had earlier warned of the impending alteplase shortage in April 2022. Since then, a September update stated that the company's measures partly improved alteplase supply from last month, but the shortage will continue into next year nevertheless.
Drug shortages have been a global problem for a decade and are increasingly affecting the EU, said an EMA spokesperson to Pharmaceutical Technology in an email.
But these shortages are not only limited to the EU. The British Department of Health and Social Care shared an alert on August 3, stating that there is a shortage of both alteplase and tenecteplase in the UK. The situation has since improved for alteplase's supply, based on an October 6 update. The Australian Department of Health and Aged Care published a similar statement on August 25, stating that tenecteplase shortages will likely affect the country until the end of 2023.
In the US, news reports of the heart failure drug dobutamine in short supply appeared earlier this year. Dobutamine is used in the acute treatment of heart failure. As of November 2, different dosage forms of the treatment remain on the FDA's drug shortages list due to manufacturing challenges, with estimated recovery dates in March, June, and September 2023.
Aging populations amplify cardiovascular drug shortages
Reflecting demographic changes within the population, cardiovascular diseases are only set to increase in the future. This is due to aging populations around the world, which leads to an increased risk of such conditions, explains Craig Beavers, PhD, assistant professor at the University of Kentucky's College of Pharmacy in Lexington.
Boehringer acknowledged that an aging population brings an increased number of acute ischaemic stroke cases, in its response shared with Czech authorities. According to some estimates, between 2017 and 2047, the number of individuals living with stroke will increase by 27% in the EU.
According to the FDA's list, apart from dobutamine, 14 other cardiovascular drugs are also in short supply. These shortages are not new, says Beavers. "We've already been consistently experiencing them. To me, even [if] a shortage has resolved, it is only a matter of time until it happens again," he explains. Cardiovascular medicines were ranked as the sixth most affected drug class by shortages, as per a 2019 European Association of Hospital Pharmacists (EAHP) survey, says the organisation's director of finance, Nenad Miljković.
Critical care especially hit
A shortage can feel especially acute in urgent cardiovascular care and critical care, says Robert Page, PharmD, professor in the Departments of Clinical Pharmacy and Physical Medicine at the University of Colorado in Aurora. "[These] are life-saving medications. And patients can die when we do not have these readily available," he says.
Here, the long-term shortages can be attributed to two factors, says Page. First, a number of pharmacotherapies are off-patent, he states. As a result, healthcare providers need to rely on generic manufacturers, but there are only a few who make them, he explains. In the US, dobutamine is produced by Baxter Healthcare, a subsidiary of Baxter International, and Hospira, a manufacturer of generic injectables acquired by Pfizer.
Second, adopting a single sourcing strategy creates more risk, explains Liz Breen, PhD, professor at the University of Bradford's School of Pharmacy and Medical Sciences. In Europe, alteplase and tenecteplase are both made solely in Boehringer's site in Biberach, a town in southern Germany, as stated in the company's alert to Czech authorities.
Improving the supply chain
There needs to be more investment into local production to improve the availability of these medicines, says Page. But since these generics or biosimilars are often not too profitable, manufacturers require incentives, say Beavers and Page. These incentives could include providing seed money or offering tax breaks, adds Page.
There is also a growing call for overarching shortage monitoring systems, where different EU member countries would be able to share information on various aspects of shortages with each other. Miljković envisions this as a pan-European system where healthcare professionals and other stakeholders would be able to share useful information on their stock and supply issues, together with harmonised procurement strategies. After all, there have been united efforts before, pointing to the EU-wide Covid-19 vaccine procurement strategy as a good example, he says.
Indeed, while most medicine shortages are handled nationally by individual authorities, a new EMA mandate that came into force in March 2022 seeks to monitor shortages and coordinate responses on a larger level, writes the EMA spokesperson. These steps included the founding of the Medicines Shortages Single Point of Contact (SPOC) Working Party, which monitors and reports issues with drug supply. This new mandate also implemented the structures that the EMA created during the Covid-19 pandemic, which can be used in different crises. This includes establishing lists of critical medicines, such as those for monkeypox.
More transparency into stock would equally help, says Breen. Using the UK as an example, one could create a system where pockets of greater stock could be located and balanced with areas without supply, she explains.
Preparation is key
However, it is important to realise that these shortages will occur again, says Beavers. There are two chief approaches for how to prepare for this. The first involves acute steps, which can be taken instantly at the time of the shortage and serve as short-term strategies, says Mina Tadrous, PhD, assistant professor at University of Toronto's Leslie Dan Faculty of Pharmacy. The other is investigating more long-term solutions, he adds.
While some shortages do not result in instant slumps in supply, others do, says Tadrous. Those acute cases of shortage need clinical responses like conservation methods to prioritise patients who need the treatment the most, explains Beavers.
In a document on the alteplase shortage, the EMA suggests the drug be used to treat patients only for approved indications and for unused stock to not be disposed. Extending the shelf-life is also a consideration.
Considering alternate treatments is an equally valuable approach, meaning that dobutamine could be replaced by treatments such as milrinone, says Page. For dobutamine, both Page and Beavers say that the supply in their respective locations appears to have improved.
But these substitutions do not come without complications, as these drugs can vary in their pharmacologic properties, states Page. Also, substitution can lead to further shortages, he adds.
The issue becomes even more serious when are no substitutes, says Tadrous. Those cases can lead to mortality spikes, but such signals have not been seen in the cardiovascular space, he adds.