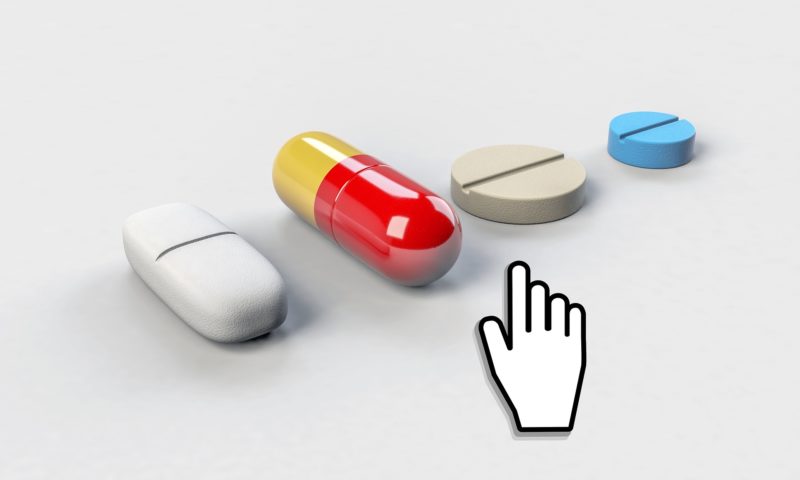 As consumer spending habits continue to shift from the high street into cyberspace, prompting a retail rush to meet online demand, internet pharmacy services haven't seen the explosive digital growth recorded in other retail sectors. This is partly explained by the sensitive nature of ordering medical products, whether by prescription or over the counter (OTC), which makes many customers more comfortable with the face-to-face interaction of a bricks-and-mortar pharmacy. Safety concerns also create a far higher regulatory barrier to entry in the online pharmacy space than other retail sectors.
Online pharmacies comprise only a tiny fraction of the overall retail pharmacy market. In the UK, Pharmacy2U is the largest online-only pharmacy, and the approximately 250,000 prescription medicines it dispenses per month represent a drop in the ocean when compared to the 80 – 90 million prescriptions filled across the country per month in 2017/18, according to data from the Pharmaceutical Services Negotiating Committee.
Online pharmacy: today's sapling, tomorrow's redwood
Nevertheless, few in the pharmacy space would be under any illusion that the scales aren't beginning to tip towards online ordering of prescriptions and OTC medicines. National-scale pharmacy chains are quickly scaling up their online presence in the UK, US and elsewhere to keep up with the trend, and the arrival of tech-driven retail giants such as Amazon, which snapped up online pharmacy business PillPack last year, will only accelerate the market's online migration in years to come.
In the UK today, there are several hundred registered internet pharmacies operating in the regulated online market. But as in any country, hiding among the legitimate businesses is a plethora of unlicensed rogue operations offering low prices and quick delivery of a range of medicines, with no guarantee that the products are authentic or properly inspected.
According to National Pharmacy Association head of corporate affairs Gareth Jones, illegal pharmacy websites aren't currently causing much trouble from a commercial perspective, but the impact on patients is much more worrying.
"Our main concern is the negative impact on patients, and the undermining of their confidence in the medicines they're receiving," Jones says. "This is not a big market; from a business perspective it's not currently a huge concern to us, but from a patient perspective it is a very big concern."
How well do you really know your competitors?
Access the most comprehensive Company Profiles on the market, powered by GlobalData. Save hours of research. Gain competitive edge.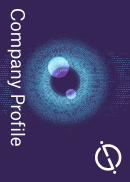 Company Profile – free sample
Thank you!
Your download email will arrive shortly
Not ready to buy yet? Download a free sample
We are confident about the unique quality of our Company Profiles. However, we want you to make the most beneficial decision for your business, so we offer a free sample that you can download by submitting the below form
By GlobalData
Unlicensed online pharmacies: a boost from search engines?
At the end of January, Pharmaceutical Technology received information from an unnamed medical company claiming that an update of Google's search algorithm in August 2018 has had a negative effect on the online search ranking of legitimate online pharmacies while boosting the visibility of unlicensed operations.
Google's August update, dubbed 'Medic', was a global core algorithm update intended to tweak the way the search engine values and ranks websites to bring greater attention to what it considers under-rewarded sites, particularly in the health and medical space.
The unnamed source alleged that in the update "many legitimate and reputable sites have been negatively impacted and a large number of illegitimate pharmacies have started outranking well established businesses". The source provided screen captures of Google searches for 'buy ibuprofen' and 'buy Viagra' showing multiple pharmacy websites appearing on the first two pages of search results that do not carry the authenticated logo under the European Union's (EU's) internet pharmacy logo scheme, which is mandatory for all pharmacies selling within the EU.
It's important to note that this information is unverified, and despite multiple emails and calls, all requests for comment or further information have gone unanswered. Independent research using Google in mid-February using the same search terms did find a few unlicensed pharmacies appearing on searches for 'buy Ibuprofen', including one marked as an advertisement, but in far smaller numbers than the unnamed source had suggested. This may suggest that Google has since made further tweaks to correct an oversight, but this is difficult to verify as search results can vary by user. Google did not respond to a request for comment.
Should search companies be doing more to stamp out rogue pharmacies?
While any unverified allegations from an unnamed and unresponsive source should be given extremely limited weight, it's nevertheless worthwhile to ask whether prominent search firms such as Google should be doing more to tackle the problem of unregulated online pharmacies. After all, as the online pharmacy sector continues to grow, search engines will become an increasingly important conduit for users to work out where and how to buy online.
As the unnamed source argued, the continued existence of unlicensed pharmacy websites in online search results greatly undermines the EU's Falsified Medicines Directive, which as of 9 February this year stipulated that drug manufacturers must include a 2D barcode with a unique identifier and an anti-tampering device on all medicine packs, while pharmacies have been obliged to invest in the technologies required to scan and validate these safety features.
"All these measures are completely negated when Google is facilitating the purchase of medicines by illegitimate pharmacies who will not use this scheme," the source said. "Despite millions being spent by the government and the pharma industry, it is nonsensical that the government has not placed any controls on Google to prevent the display of these illegitimate pharmacies."
This isn't a new issue for Google; in 2011 the company paid $500m to settle Justice Department charges over online ads for illegitimate pharmacies, and in 2013 Mississippi state Attorney General Jim Hood again accused the company of allowing too many unlicensed pharmacies in search results.
Rogue operators: a cross-sector issue
Google has always maintained that it works hard to stamp out illegal pharmacy operators, including implementing an accreditation system for pharmacies advertising with Google AdWords, partnering with LegitScript to sweep ads for illegitimate pharmacies, and joining the Center for Safe Internet Pharmacies as a member organisation.
However, Google's long-standing stance is not to censor search results outside of a few narrow parameters, such as malware or images of child abuse.
"Search results reflect the web and what's online – the good and the bad," wrote Google legal director Adam Barea in 2013. "Filtering a website from search results won't remove it from the web, or block other websites that link to that website. It's not Google's place to determine what content should be censored – that responsibility belongs with the courts and the lawmakers. Google will abide by court decisions deciding which content on the web is and is not legal."
It's true that tackling the issue of rogue online pharmacies is far bigger than search companies alone, and should involve governments, judicial systems, the pharma industry and others.
"I think everybody should have that responsibility, to try to ensure that people are using services that will be safe for them," says Jones, who, unsurprisingly as a representative of a community pharmacy association, would like to see search results centre around providing information on face-to-face services. "[NPA] would expect that [search engines] would return appropriate searches. So that would be pharmacies in a location convenient for the patient, really. If they're giving useful information, it should be information that's relevant to the patient and therefore include those local pharmacies where they can get the face-to-face care that they want, if they want to use a face-to-face pharmacy."
With one in ten people in the UK having bought fake medicines online in the last year, according to government figures, the scourge of illegal online pharmacies isn't going away anytime. Ensuring that patients and consumers are aware of the MHRA and EU online pharmacy accreditation schemes so they are less likely to be confused by sham operations is a matter of public education.
It's apparent that some buyers are seeking out shady online pharmacies knowingly, motivated by low prices and heedless of the risks. Clamping down on unlicensed operators appearing in search results would help address this issue, but the impetus must come from government and the courts. Clearly there are those in the medical business who would simply point the finger at the likes of Google without acknowledging the wider spheres of responsibility at play, which, given the complexity and scale of the problem, seems a narrow-sighted view.