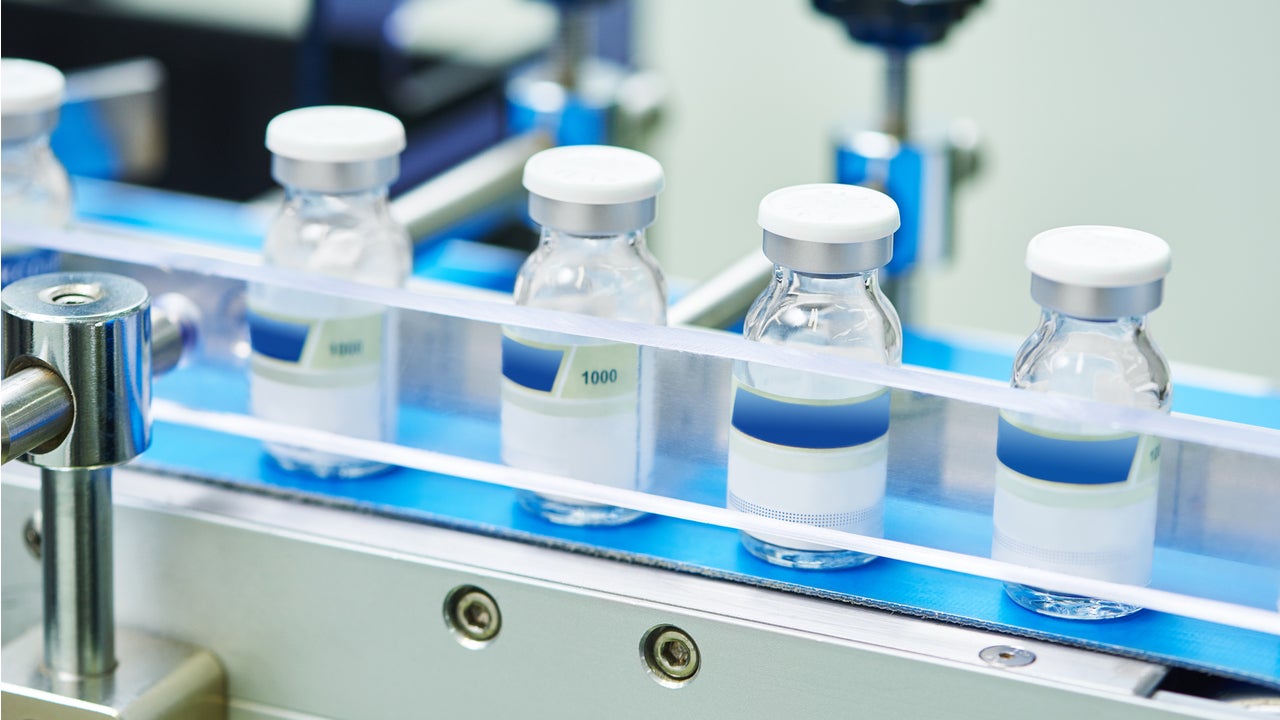 The global pharmaceutical industry is expected to witness positive growth as the top pharma companies are at forefront of the fight against COVID-19.
From Johnson & Johnson to Shanghai Pharmaceuticals, Pharmaceutical Technology lists the top ten pharmaceutical companies in 2020, based on revenues.
The world's biggest pharmaceutical companies: Top ten by revenue
1. Johnson & Johnson – $56.1bn
2. Pfizer – $51.75bn
How well do you really know your competitors?
Access the most comprehensive Company Profiles on the market, powered by GlobalData. Save hours of research. Gain competitive edge.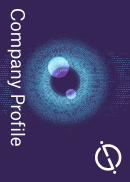 Company Profile – free sample
Thank you!
Your download email will arrive shortly
Not ready to buy yet? Download a free sample
We are confident about the unique quality of our Company Profiles. However, we want you to make the most beneficial decision for your business, so we offer a free sample that you can download by submitting the below form
By GlobalData
3. Roche – $49.23bn
4. Novartis – $47.45bn
5. Merck & Co. – $46.84bn
6. GlaxoSmithKline – $44.27bn
7. Sanofi – $40.46bn
8. AbbVie – $33.26bn
9. Takeda – $30.52bn
10. Shanghai Pharmaceuticals Holding – $26.69bn
1. Johnson & Johnson – $56.1bn
Johnson & Johnson's (J&J) consumer health segment recorded a 0.3% increase in revenues, majorly contributed by sales in the US market along with acquisitions and divestitures, which had a positive impact of 1.6% on sales growth.
Revenues of the pharmaceutical division grew by 3.6%, driven by the immunology ($13.95bn) and oncology ($10.69bn) portfolio. Some of the new prescription drugs approved during the year included BALVERSA™ (erdafitinib), XARELTO® (rivaroxaban), SPRAVATO® (esketamine), INVOKANA® (canagliflozin) and STELARA® (ustekinumab).
J&J expects minor disruption to its pharmaceutical business in 2020 although growth is projected to remain above market growth. The majority of the categories of the consumer health segment are anticipated to perform well, although certain categories may be impacted due to reduced store visits and social distancing behaviours.
J&J is working towards the development of a COVID-19 vaccine through the Ad26® vector technology and PER.C6® manufacturing platform.
The vaccine candidate was announced in March 2020 and entered pre-manufacturing in June 2020. Clinical trials were commenced in September 2020 with data expected to be available in December 2020. Based on the results, the first batches of the vaccine are expected to be available in the first quarter of 2021 for emergency use.
2. Pfizer – $51.75bn
Pfizer recorded a 4% decline in revenues with the biopharma segment accounting for 76.2% of the revenues. International markets contributed to 54% of the company's revenues that were driven by the sales of anti-infective products in China, including its antibiotic drug Sulperazon. The US accounted for the remaining 46% of the sales, which were affected due to the generic competition to anti-seizure drug Lyrica.
The company formed a joint venture with GlaxoSmithKline (GSK) to combine their consumer healthcare businesses. Pfizer owns a 32% equity interest in the joint venture while GSK owns the remainder.
The Upjohn business segment was announced to be combined with Mylan to form a new pharmaceutical company named Viatris. Pfizer acquired Array BioPharma and Therachon Holding for $11.2bn and $340m, respectively, in addition to AstraZeneca's small molecule anti-infectives for $1bn. The company also acquired the licence for Akcea Therapeutics' investigational antisense therapy ANGPTL3-LRx.
Pfizer's sales were impacted in the first quarter of 2020 due to the lockdown restrictions and a decline in patient visits. The company plans to increase investment in research and development by $500m towards the development of anti-infective products and a COVID-19 vaccine named BNT162 mRNA. Phase 2b/3 trials on the vaccine began in July 2020 while regulatory approval is expected in the fourth quarter of 2020, based on the results.
3. Roche – $49.23bn
Revenues of Roche's pharmaceutical division increased by 11% year-on-year, driven by sales of new medicines, including Ocrevus, Hemlibra, Tecentriq, and Perjeta. Tecentriq in the oncology segment and Actemra/RoActemra and Esbriet in immunology also contributed significantly to the company's revenues despite the negative performance of the biosimilars business in Europe and Japan.
Competition from biosimilars particularly of MabThera/Rituxan, Herceptin and Avastin in the US impacted sales by $1.55bn. The company reported a 36% growth in China due to broader market penetration, although the US remained the biggest contributor to its sales, followed by Europe and Japan. A key transaction for the pharmaceutical division during the year was the acquisition of Spark Therapeutics for $4.8bn.
The COVID-19 pandemic is expected to have a positive impact on Roche's sales. The company's oncology drugs Actemra/RoActemra are being investigated in clinical phase three trials to determine their safety and efficacy in treating severe COVID-19 pneumonia. Production capacity of the drugs is planned to be increased based on the results.
4. Novartis – $47.45bn
Novartis recorded a 6% year-on-year growth in 2019 revenues, with the innovative medicines division contributing 79% of the revenues and Sandoz accounting for the remaining 21%. Majority of the company's revenues were contributed by established markets, including the US, Canada, Western Europe, Japan, Australia, and New Zealand.
Key transactions completed in 2019 included the spin-off of the Alcon segment into a separate business, acquisition of the Japanese business of Aspen Global Incorporated, and merger with The Medicines Company. Novartis also acquired Xiidra dry eye medication from Takeda.
Key drugs approved in 2019 were Zolgensma for the treatment of spinal muscular atrophy in paediatric patients aged less than two years, Beovu for the treatment of neovascular (wet) age-related macular degeneration, and Adakveo to reduce the frequency of vaso-occlusive crises in patients with sickle cell disease aged 16 years and older.
Novartis expects manageable disruption to its operations due to the COVID-19 pandemic. The company has formed collaborations with a number of research organisations to develop a treatment for the coronavirus disease. It has initiated a phase three clinical trial for testing the efficacy of its myelofibrosis drug ruxolitinib in treating pneumonia in COVID-19 patients, along with a phase three trial of hydroxychloroquine alone and in combination with azithromycin for the treatment of patients with COVID-19.
5. Merck & Co. – $46.84bn
Merck & Co. reported an 11% year-on-year increase in revenues driven by oncology, human health vaccines, and animal health divisions. International sales, led by China, contributed a moderately higher percentage to the company's revenues. Sales in China grew by 47%, driven by Keytruda and Gardasil/Gardasil 9.
In 2019, Merck received approval for ERVEBO® (Ebola Zaire Vaccine, Live) for the prevention of disease caused by Zaire ebolavirus in individuals aged 18 years and older. RECARBRIO™ for complicated urinary tract infections and ZERBAXA® for the treatment of pneumonia were other drugs approved in the year. The company also received approval for several indications for its oncology drug Keytruda as monotherapy, as well as combination therapy for the treatment of various forms of cancer. The multiple approvals led to higher demand for the drug with global sales growing by 55%.
Merck completed the acquisition of clinical-stage biopharmaceutical companies, including Peloton Therapeutics, Immune Design, and ArQule to strengthen its oncology portfolio. It also acquired Antelliq Group to strengthen its animal health business. Merck expects a revenue impact of $2.1bn in 2020 due to the unfavourable conditions created by the COVID-19 pandemic. It started recruitment for trails on its experimental COVID-19 vaccine candidate in September 2020. It has also collaborated with the Institute for Systems Biology and is part of the NIH-led Accelerating COVID-19 Therapeutic Interventions and Vaccines (ACTIV consortium) to develop vaccine and drug candidates against the disease.
6. GlaxoSmithKline – $44.27bn
GSK's 10% year-on-year growth in 2019 revenues was driven by increased sales of its pharmaceuticals and vaccines products particularly Shingrix, a shingles vaccine, respiratory drugs Trelegy and Nucala, and HIV drugs Dovato and Juluca.
The pharmaceuticals and vaccines divisions together accounted for 73.3% of the company's revenues while the consumer health division accounted for the remaining 26.7%. The US region accounted for the majority of the company's revenues at 41.1%, while Europe and international markets accounted for the rest.
GSK acquired Tesaro, an oncology company, and granted a technology license to Sabin Vaccine Institute for its clinical-stage Ebola vaccines in 2019.
GSK is yet to ascertain the impact of the COVID-19 pandemic although it expects certain internal and external risks to business performance in 2020. The company has collaborated with Sanofi to develop an adjuvanted vaccine candidate for COVID-19 and Vir Biotechnology to identify new anti-viral antibodies against the disease. GSK is also collaborating with the University of Queensland, Xiamen Innovax Biotech, Clover Biopharmaceuticals, and Chongqing Zhifei.
7. Sanofi – $40.46bn
Sanofi registered a 4.8% year-on-year increase in revenues majorly contributed by flagship products of its pharmaceutical division led by insulin drug Lantus®, deep vein thrombosis medication Lovenox®, and antiplatelet medication Plavix®. Emerging markets accounted for 30.2% of the company's sales during the year.
Major developments during the year included the approval of Libtayo® for the treatment of cutaneous squamous cell carcinoma and Cablivi® for the treatment of acquired thrombotic thrombocytopenic purpura. Sanofi announced that its consumer healthcare business will be established as a standalone business while divesting its stake in Regeneron. The company signed agreements with Roche for the over-the-counter (OTC) rights to Tamiflu for the prevention and treatment of flu and with Eli Lily for rights to Cialis for erectile dysfunction.
Sanofi expects its business to continue to grow in 2020 despite the COVID-19 pandemic. The company is collaborating with Translate Bio to develop an mRNA vaccine. It is also collaborating with the Biomedical Advanced Research and Development Authority to develop a vaccine and with Luminostics to develop a self-testing solution.
8. AbbVie – $33.26bn
AbbVie recorded a 2.7% increase in revenues in 2019 despite competition from biosimilars for its flagship rheumatoid arthritis drug Humira, which accounted for 58% of the company's revenues. Other flagship products including IMBRUVICA, MAVYRET, VENCLEXTA, Lupron, and Creon contributed to approximately 30% of the company's revenues. The US market accounted for 71.8% of the company's revenues, while international markets accounted for the rest.
Drug approvals during the year included SKYRIZI (risankizumab) for the treatment of plaque psoriasis and RINVOQ for the treatment of rheumatoid arthritis.AbbVie announced plans to acquire Allergan, a company specialised in medical aesthetics, neuroscience, women's health, and eyecare. The acquisition is expected to deliver significant cash flow and diversify its revenue base. The company also signed license agreements with Reata Pharmaceuticals, Calico Life Sciences, and Alector to develop therapies for various indications.
COVID-19 had no major impact on the company's business during the first quarter of 2020. AbbVie is currently evaluating IMBRUVICA in a phase two trial to treat patients with moderate to severe COVID-19. It is also evaluating the efficacy and safety of KALETRA/ALUVIA against COVID-19. The company has collaborated with health authorities, the National Institutes of Health, and Biomedical Advanced Research and Development Authority to develop therapies for COVID-19 treatment.
9. Takeda – $30.52bn
Takeda recorded a 56.9% year-on-year increase in revenues in 2019, primarily driven by the sales from products obtained through the acquisition of Shire in January 2019. The acquisition expanded the company's geographic reach and strengthened its presence in the gastrointestinal and neuroscience markets, along with providing access to the rare disease and plasma-derived therapies markets.
Gastroenterology products accounted for 21.2% of Takeda's revenues in 2019, followed by rare diseases, immunology, neuroscience, and oncology. Sales from key prescription drugs such as ENTYVIO, VELCADE, IMMUNOGLOBULIN, LEUPRORELIN, DEXILANT, and PANTOPRAZOLE accounted for a major portion of the company's revenues.
Takeda also divested several assets including Wako Pure Chemical, Multilab Indústria e Comércio de Produtos Farmacêuticos, Guangdong Techpool Bio-Pharma, and non-core products such as Xiidra to Novartis and other OTC products to Acino International, Hypera, Orifarm Group, and Celltrion.
Takeda expects COVID-19 to cause reduced operations and decreased product demand due to fewer patient visits to hospitals. The company is part of the CoVIg-19 alliance and is involved in the development of a hyperimmune globulin treatment for the coronavirus disease. Existing internal drug candidates are also being explored to test their safety and efficacy against the coronavirus.
10. Shanghai Pharmaceuticals Holding – $26.69bn
Shanghai Pharmaceuticals Holding (SPH) reported a year-on-year increase of 17.27% in its 2019 revenues. The pharmaceutical service segment accounted for 87.4% of the revenues while the pharmaceutical manufacturing segment accounted for the rest.
SPH collaborated with a number of colleges and universities during the year for the development of new drugs and therapies. It also formed a joint venture with Russian biopharmaceutical company BIOCAD for the development of biopharmaceutical products and signed co-operation agreements with Alembic and Adia, both based in India. The company inked an agreement to in-license a new stroke medication, LT3001, from Lumosa Therapeutics, a company based in Taiwan. Reverse consolidation by merger with Oncternal and acquisition of Sichuan Guojia Pharmaceutical Technology, along with minority interest in various Chinese companies, was also completed during the year.
The COVID-19 pandemic affected the company's revenues due to the lockdown measures implemented in China. The business divisions faced issues with securing raw materials, along with the shortage of labour. Operations, however, resumed to normal once restrictions were lifted. SPH also increased the production of several anti-virus, antibiosis, immune regulation, and preventive drugs in response to COVID-19.