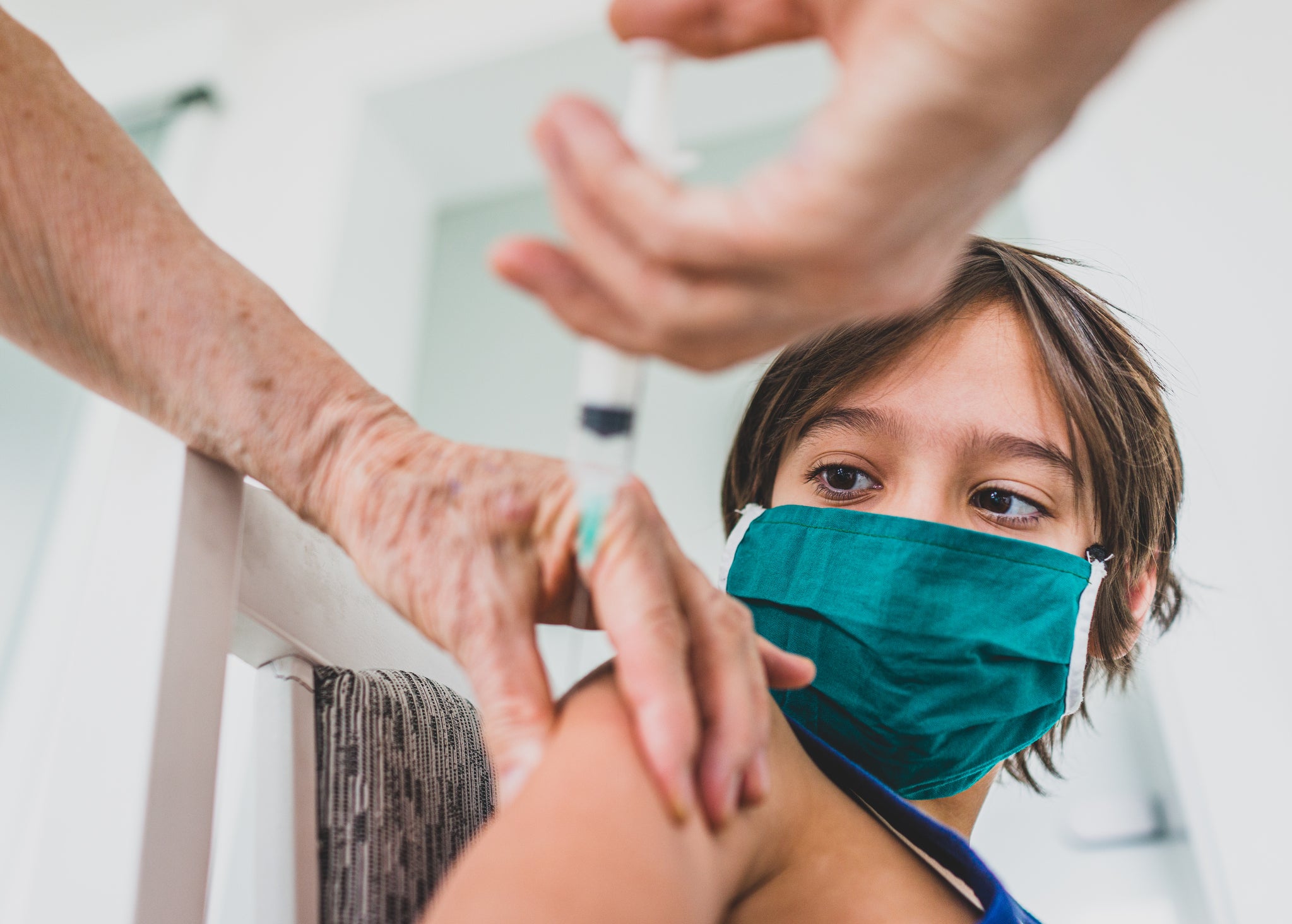 As Covid-19 continues to spread with considerable help from the Delta variant, wealthy countries are looking to boost their vaccine programmes and maximise protection against the virus. Alongside vaccine booster schemes for the elderly and vulnerable, first and second jab doses are being administered to, or proposed for, increasingly young groups.
Drug regulators in the UK, US and Europe have approved the Pfizer and Moderna Covid-19 vaccines for those aged 12 years or older, with dosing of over-12s in the UK commencing this week. Now, vaccine makers are seeking regulatory approval for children younger than 12 years old.
Which companies want approval for under-12s?
This week, Pfizer announced that a Phase II/III trial had shown its vaccine to be safe and efficacious in children aged five to 11 years. The company said two lower doses of its mRNA-based jab, Comirnaty, induced robust neutralising antibody responses in the trial participants.
Pfizer CEO Albert Bourla said: "These trial results provide a strong foundation for seeking authorisation of our vaccine for children five to 11 years old, and we plan to submit them to the FDA and other regulators with urgency."
The company added that top-line data on the other age cohorts in the trial – children aged two to five years and aged children six months to two years – are expected as soon as the end of this year.
Moderna is also trialling its mRNA vaccine in young children. The company's Phase II/III KidCOVE study, which commenced in March this year, will assess the safety and efficacy of the jab in children aged between six months and 11 years.
Chinese biotech Sinovac this month announced it will conduct a trial evaluating the safety and efficacy of its Covid-19 vaccine, CoronaVac, in individuals aged between six months and 17 years. The Phase III paediatric study will enrol participants from countries including Chile, Kenya and South Africa.
Will other vaccines become available to children?
While Pfizer and Moderna are leading the way on trialling and seeking approval for their jabs in children under 12, other vaccine manufacturers have taken steps or made plans to do the same.
Oxford University, which partnered with AstraZeneca to develop its Vaxzevria vaccine, began trialling the jab in children aged six to 17 in February. The Phase II study was paused in April while reports of rare blood clots linked to Vaxzevria were investigated, and, according to its website, the trial is yet to resume recruiting.
In April, Johnson & Johnson expanded a Phase IIa trial of its single-shot vaccine to include adolescents aged 12 to 17. The company is yet to include under-12s in the study, but told the New York Times earlier this year that it plans to test the jab on children as young as newborn infants once its research into adolescents is complete.
What have health experts said?
Though the vaccination of children has since begun in the UK, the country's Joint Committee on Vaccination and Immunisation (JCVI) earlier this month advised against the universal vaccination of children aged between 12 and 15. An assessment by the body concluded that while at-risk individuals in this age group should receive a Covid-19 vaccine, most children are at low risk of coronavirus and so would only benefit marginally from being vaccinated.
Rare cases of the inflammatory heart condition myocarditis have been observed among some of those who have received mRNA Covid-19 vaccines, and the EU drugs regulator has recommended myocarditis be listed as a potential side effect of the Pfizer and Moderna jabs.
The JCVI said: "When deciding on childhood immunisations, the JCVI has consistently maintained that the main focus should be the benefits to children themselves, balanced against any potential harms to them from vaccination.
"As longer-term data on potential adverse reactions accumulates, greater certainty may allow for a reconsideration of the benefits and harms."
While the UK's vaccine committee is generally opposed to vaccinating children, in the US – where an average of 325 children have been hospitalised with Covid-19 every day for the past week – health officials appear keen to get shots in the arms of those aged under 12.
The Food and Drug Administration (FDA) said in a statement earlier this month that it "very much hope[s] to have paediatric Covid-19 vaccines available in the coming months". The regulator said any requests for approval or emergency authorisation of a vaccine would be reviewed "as quickly as possible, likely in a matter of weeks rather than months", but emphasised that its evaluation of jabs for children "will not cut any corners".
Dr James Hildreth, a vaccine adviser to the FDA, this week told CNN that vaccines for young children could be available "by Halloween".
Commenting on Pfizer's recent trial results, Great Ormond Street Hospital consultant paediatrician Dr David Elliman said: "Even if, on inspection, the data confirms that the vaccine gives a good immune response and has a good safety profile in the small number studied, this does not mean it should be used.
"We do not know how commonly the rare side effect of myocarditis/pericarditis occurs at this age, though we do know that the incidence is commoner in younger people than in the elderly.
"In view of its decision in relation to using the vaccine in 12- to 15-year-olds, I cannot imagine the JCVI approving its use in younger children."