While there has been an uptick in certain areas in recent years, biosimilar uptake has been relatively slow in the US compared to European health systems. Rebate arrangements between biologic manufacturers and payers, a lack of interchangeability—the ability to substitute a biologic for its corresponding biosimilar, and other factors have often been cited as major culprits. However, there's more to the story than that.
The experience and understanding of various physician groups, and whether the treatment is in the chronic or acute setting plays a huge part in the decision experience, says Heidi Hunter, Biotech Board Director, and former President Cardinal Health Specialty Solutions. And the patient's place in this discussion is key, she adds.
Hunter has worked in various roles across healthcare companies and specialty pharma for almost three decades. In an exclusive interview with Pharmaceutical Technology, she talked about the defining trends for specialty drugs, particularly biosimilars when it comes to their use and reimbursement, and what the future holds for them. This interview has been edited for clarity and length.
Manasi Vaidya: The uptake for biosimilars across different specialty areas in the US has been mixed. What is driving the enthusiasm for biosimilars in oncology versus say rheumatology?
Heidi Hunter: Even though some generics are used chronically in oncology, many treatments are in the acute setting. Oncologists can see the effect of a biosimilar versus a branded biologic very quickly. Rheumatologists have had less of an armamentarium and are looking at primarily the anti-TNFs, which are going to have biosimilars soon. These are used as chronic drugs, and you don't change a patient on a chronic medicine unless there's a need. You also don't see the effect of rheumatological biologic agents for a longer time; for example, if there has been further joint erosion on one biosimilar product that wasn't there on the originator. Things like this will definitely hold a physician back, especially if the companies, payers, and other policymakers are not using all the data available to inform rheumatologists that the biosimilars are safe and highly effective.
You also must look at how physicians are reimbursed for using a biosimilar versus a branded product, and how the payer is prioritizing the biosimilar versus the branded. Recently, UnitedHealth's Optum decided to put the three biosimilars to AbbVie's Humira (adalimumab) in addition to the originator on their formulary. But what drug gets used is not always driven by a physician's choice in the US, and the payer is in charge. Prior authorisation is a big deal. It's not just the attitude of physicians, you also need to look at the flow of incentives in the system.
How well do you really know your competitors?
Access the most comprehensive Company Profiles on the market, powered by GlobalData. Save hours of research. Gain competitive edge.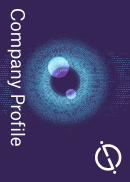 Company Profile – free sample
Thank you!
Your download email will arrive shortly
Not ready to buy yet? Download a free sample
We are confident about the unique quality of our Company Profiles. However, we want you to make the most beneficial decision for your business, so we offer a free sample that you can download by submitting the below form
By GlobalData
These products have been used in Europe since many years. There's not been a safety issue and they're able to treat more patients because the cost is lower. The difference is that many European countries have a single-payer system, whereas the US does not.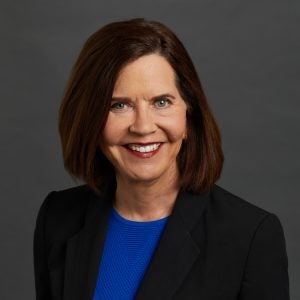 MV: With the launch of biosimilars to Humira and other anti-TNFs expected in 2023, will we see more change as rheumatologists and ophthalmologists get to choose from a wider palette?
HH: You'll have to look at what impacts the clinical decision by each specialist group. For example, there is a new interchangeable biosimilar in ophthalmology. But there's a lot of hesitancy there because it's the eye, and clinicians have had experience with branded products that have damaged the eye. So, they need to get over that hurdle until they feel that this is a good option for the patient. It's the same in rheumatology. The issue is how much information is given. What happened in oncology is that very quickly, the National Comprehensive Cancer Network (NCCN) and American Society of Clinical Oncology (ASCO) guidelines indicated that biosimilar trastuzumab or biosimilar bevacizumab were just as viable as the biologic. You don't see the same thing happening in other specialties. We don't have access to the same amount of experience and data, but there is data from other parts of the world. Scientists need to convey that information, and that would lower the hurdle to use it.
MV: Do interchangeable biosimilars have an advantage when it comes to being chosen instead of originator biologics?
HH: Interchangeability is a uniquely American phenomenon. The FDA created that more than ten years ago to lower the emotional hurdle of using a biosimilar, by saying these drugs have gone above and beyond to show interchangeability. But now with analytics, we're able to measure the preciseness of the similarity of these therapies. One example that set the pace with regard to using analytics is Coherus Bioscience with the ranibizumab biosimilar Cimerli.
The EMA also recently made a statement, which essentially said all biosimilars are interchangeable. Now, interchangeability is primarily done for perception and marketing, rather than anything related to the quality, effectiveness, or safety, most importantly, of the molecule.
MV: Is an interchangeability designation by the FDA still important then? Do you think the perception of interchangeability will change in the near future?
HH: It depends again on the physician group and their experience, whether it's for an acute or chronic therapy, and the amount of physician education. In oncology, the trastuzumab and bevacizumab biosimilars have no interchangeability designation and are still widely used; upto 70% or even higher use of these therapies is with biosimilars. In ophthalmology, it could play a role until the experience and education catch up with the meaning of interchangeability and true value.
There will be an evolution around interchangeability, in that it will lose its meaning over time. We're already seeing this with the proposed UK MHRA guidelines, which look at a couple of things. One is how similarity is assessed, and they're proposing going establishing similarity without the Phase III data, and mostly relying on analytical data, and there have been hints of this in the US as well.
Also, the draft guidelines for the Biosimilar User Fee Act (BsUFA) mention the use of real world data versus clinical data. That's a very positive development. This will play a huge role in not only informing the clinical profile of a biosimilar versus the brand, but also lowering the resistance in the mind of the treating physician to use the biosimilar product.
MV: What role could real-world data play in assessing speciality drugs?
HH: When it comes to cell and gene therapies, the systems used to coordinate treatment and monitor patient outcomes over time will be key. The FDA is requiring 15 years of follow-up. Each cell and/or gene therapy company is currently developing its own system and this is causing significant work at the level of treating institutions and hospitals to learn and navigate so many unique systems. I anticipate this will result in a consolidation of backbone coordination support services and systems.