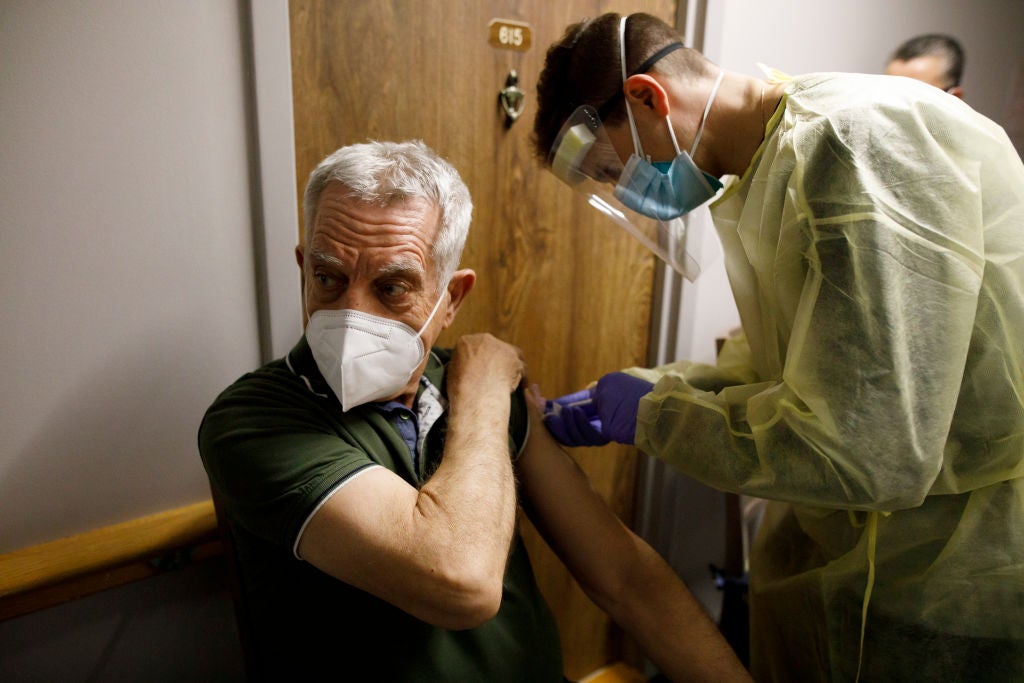 After a long period of inactivity in RSV vaccine development, two pharmaceutical companies are now approaching regulatory decisions for their RSV vaccines. Both Pfizer and GSK have major approval decisions regarding the use of their RSV vaccines for older adults this May.
After a US Food and Drug Administration (FDA) Vaccines and Related Biological Products Advisory Committee (VRBPAC) Advisory Committee (AdCom) meeting in March 2023 voted unanimously in support of GSK's respiratory syncytial virus vaccine, the odds for an approval have increased. An FDA decision is expected for the use of RSVPreF3 in adults of ages 60 years and above by May 3. Last week, the vaccine received a positive Committee for Medicinal Products for Human Use (CHMP) opinion recommending an approval to the European Medicines Agency (EMA).
GSK's leading competitor, Pfizer also has a pending Prescription Drug User Fee Act (PDUFA) date for its RSV vaccine, PF-06928316 or RSVpreF, which is aimed at individuals ages 60 years and above, for May 31.
When it comes to vaccines, in addition to assessing the data, regulators also need to evaluate whether it is appropriate to vaccinate the target audience and if it will be effective in preventing disease, disabilities and deaths, says Sachiko Ozawa, PhD, a health economist at the University of North Carolina at Chapel Hill. Ozawa studies evidence to improve the health of populations globally, focusing on vaccines and economic burden of disease. She has been part of a working group at the World Health Organization (WHO) to measure and stimulate vaccine demand during the pandemic and has researched the return on investment on childhood immunization in low and middle income countries (LMICs).
In an interview with Pharmaceutical Technology, Ozawa discusses how a potential approval and launch of an RSV vaccine may pan out in different countries and the different factors that governments will have to consider while planning a rollout. This interview has been edited for length and clarity.
Akosua Mireku [AM]: As regulators contemplate approving RSV vaccines, it is likely countries may have to consider how to cover the costs of these vaccines. What incentivises a country to cover a vaccine?
Sachiko Ozawa [SO]: Usually prevention is very, very cost-effective strategy for a country, because you do not have to incur any costs related to the disease. If you look at things like the amount of time taken away from work, and the burden on family members taking care of all the individuals, it is very cost-effective. From a health insurer's perspective, considering the cost of incurring those consequences of disease—if preventable—usually makes the cost of the vaccine much cheaper than the cost to treat those individuals. From an economic perspective there's always an argument for vaccines.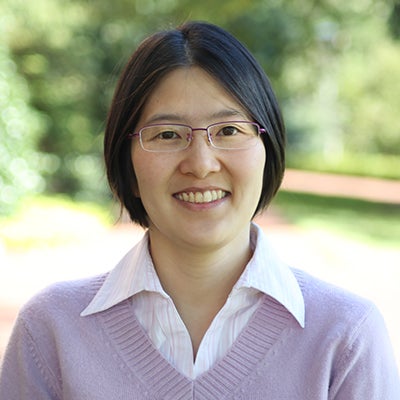 AM: These vaccines are mostly targeted at age groups that may not be part of the working population. In these cases, how do regulators calculate the economic value of covering a vaccine?
SO: We look at productivity losses for individuals who are still working, but for the elderly we think about it more in terms of short-term productivity losses and the "value of statistical life". This concept describes an individual's contribution to society, regardless of their economic contributions. Regardless of the individual's age when they fall sick, if we're able to prevent them from being sick and if the cost of the vaccine isn't that significant, then there will always be benefit in promoting a vaccine to save lives.
AM: What are the differences between how the US approaches vaccination strategies compared to LMICs?
SO: Historically, prior to the introduction of the nonprofit GAVI in 2000, there was a huge gap between when the high-income countries (HICs) were able to introduce vaccines and when the LMICs were able to do it. This decades long-wait was due to the economic challenges of obtaining these vaccines. Since then, GAVI has been able to promote the introduction of new vaccines in these countries. Once the RSV vaccine is approved in a HIC country, GAVI will consider when it is feasible to introduce it to GAVI-eligible countries. The prevalence of a disease, variations in the target audience, and the cost of the vaccine will play a role into whether it is most beneficial to introduce a vaccine.
GAVI has created a market for the pharmaceutical companies to be able to develop enough doses for these LMIC markets. Individually, it is difficult for these countries to procure vaccines, but collectively they have significant needs that would allow them [LMICs] to manufacture a significant amount of doses and use a joint negotiating power to reduce prices along with GAVI partners. I think the most important thing when developing a vaccine is to not leave the LMICs behind… We want to make sure that the vaccine will become available in areas where there is a significant disease burden for RSV.
AM: How does a country decide when to introduce a vaccine?
SO: Apart from disease burden and the vaccine cost, the ability to deliver the vaccine will also be considered. This pertains to how the vaccine will be administered and whether it will be part of the regular immunisation schedule or need catch up campaigns and other supplementary immunisation activities to vaccinate children or the elderly.
AM: Why are vaccination strategies for older adults more challenging?
SO: A vaccination campaign for the elderly is especially challenging in some LMICs since we focus so much on paediatric vaccines. We need to focus on thinking through what is the most important population that would have the most benefit in terms of a reduction of severe cases. You also need to look at the supply chain that is needed to deliver vaccines to those countries and then distribute it. Communication is important as well for letting people become comfortable and understand the vaccine's safety and necessity.
For children, we have wellness visits and immunisation schedules where they need to get a check-up to see if they can go to school in HICs. Even in LICs, they do yearly checks or catch up campaigns. For the elderly, there is sometimes infrastructure within nursing homes for common health check ups. [However] we don't have the best mechanisms to reach healthy elderly individuals, so vaccination for the older adults is also more challenging in terms of the reach and the coverage we can achieve. This is especially a struggle in LMICs.
AM: How can older adults in LMICs be reached for vaccination campaigns?
SO: If we are trying to reach the elderly who are primarily working in the fields, for example, getting a vaccine would take away their productivity for the day. We need to inform them about the vaccine and make sure they understand the benefits, and ensure there is community support for the vaccine. In LMICs, with any vaccines, we try to start with the children and then build that response, so that at least at the younger ages, children are still protected from preventable diseases. Thus, they can be productive in their main productive years, and we'll then be able to try and build up a vaccination structure so that eventually we can reach the elderly as well.