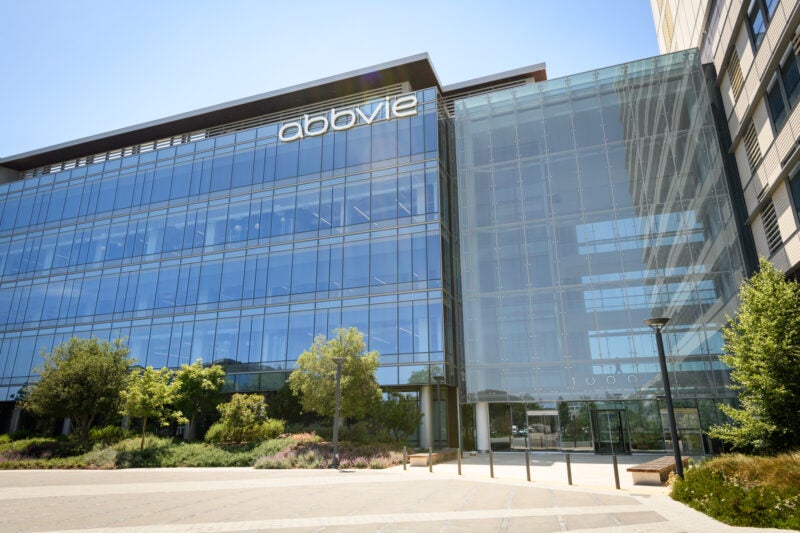 AbbVie has filed a new drug application (NDA) with the US Food and Drug Administration (FDA) for ABBV-951 (foscarbidopa/foslevodopa) to treat motor fluctuations in individuals with advanced Parkinson's disease (PD).
A solution of carbidopa and levodopa (CD/LD) prodrugs, ABBV-951 is intended for continuous subcutaneous administration.
As against oral CD/LD, ABBV-951 provides the potential to enhance motor fluctuations in advanced PD patients.
The latest submission is based on findings from a head-to-head, controlled and randomised Phase III M15-736 clinical trial that analysed the safety, efficacy and tolerability of ABBV-951 versus oral immediate-release CD/LD in advanced PD patients.
It enrolled nearly 130 advanced PD adult patients across 80 sites in the US and Australia.
In the trial, ABBV-951 offered statistically significant improvement in 'On' time without troublesome dyskinesia versus oral immediate-release CD/LD.
Furthermore, in the ABBV-951 arm, most of the adverse events (AEs) were found to be non-serious and mild or moderate in nature.
A treatment-emergent AE leading to death was reported in a patient in the oral CD/LD arm versus none in the ABBV-951 arm.
The latest submission is also supported by findings from a multicentre, single-arm, open-label M15-741 clinical trial underway evaluating the long-term safety and efficacy of ABBV-951.
AbbVie research and development senior vice-president and chief scientific officer Thomas Hudson said: "Advanced Parkinson's disease causes unrelenting challenges and uncertainty for patients and caregivers worldwide.
"We are committed to addressing the unmet needs of those affected by the disease and recognise the urgency for a new treatment that can enable better symptom control through the continuous 24-hour administration of medication."
The company will progress to seek regulatory clearances for ABBV-951 across global markets throughout the year.
The latest development comes after AbbVie entered an exclusive global licence option agreement for Cugene's CUG252 for the treatment of autoimmune and inflammatory diseases.