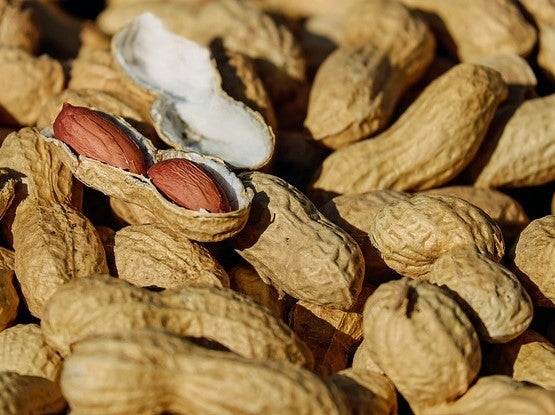 Food allergy-focused Aimmune Therapeutics has announced its peanut allergy drug AR101 met its primary endpoint in Phase III European clinical trial Artemis.
The primary endpoint was tolerating a 1,000mg dose of peanut protein, the equivalent of between three and four peanut kernels, at the end of nine months of treatment. This involved six months of dose escalation followed by three months of daily 300mg doses.
The proportion of the AR101 group who could tolerate the 1,000mg of peanut protein was significantly higher than the placebo group; full results will be presented at the European Academy of Allergy and Clinical Immunology (EAACI) Congress in June this year.
This means the median tolerate dose of the AR101 group improved 100-fold from 10mg at baseline to 1,000mg at exit from the trial. This means the cumulative amount of peanut protein tolerated by the drug group was 2,043mg, which is the equivalent of between seven and eight peanut kernels.
Also, the safety and tolerability of AR101 was consistent with previous clinical studies of the peanut allergy drug; there were no cases of anaphylaxis or eosinophilic esophagitis.
Aimmune CEO and president Jayson Dallas said: "We are very pleased with the results of the Artemis trial, which demonstrate that AR101 significantly improved the ability of patients to tolerate the 1,000mg dose of peanut protein in the exit food challenge, which correlates to at least three or four peanuts. This level of protection provides ample buffer beyond a typical bite of a peanut-containing food in the real world."
Artemis studied 175 children and adolescents aged between four and 17 from 18 sites in France, Germany, Ireland, Italy, Sweden and the UK.
Aimmune noted the Artemis results bolsters successful results from its landmark Palisade trial, which were published in November 2018. The Palisade trial involved 550 participants from across the US, Canada and Europe aged between four and 55.
The company's chief medical officer Daniel Adelman said: "The ARTEMIS data demonstrate that most patients exceeded what we consider to be protective levels well before a full year of treatment.
"It's gratifying to see how these data build upon the insights gained throughout the entire AR101 program regarding the desensitization process and the ability of our patients to tolerate relatively large challenge-doses of peanut protein.
Following the Palisade trial, Aimmune submitted a biologics licence application to the US Food and Drug Administration in December last year. The FDA's review began following the end of the government shutdown in January 2019.
The company plans to submit a marketing authorisation application to the European Medicines Agency in mid-2019.