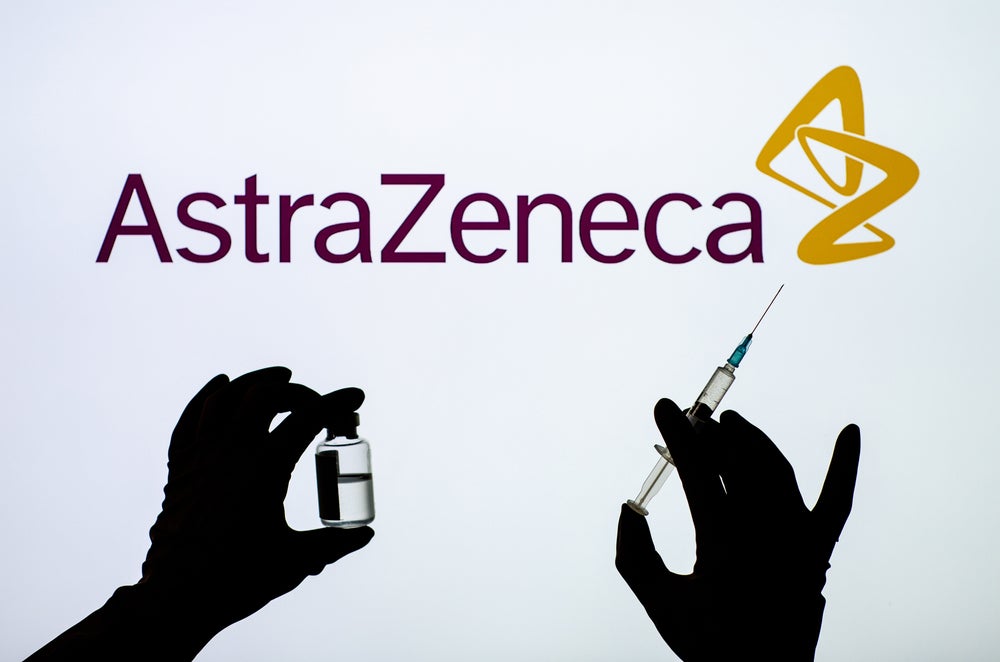 AstraZeneca has recorded soaring revenues of $37.4bn as it begins to profit from its Covid-19 vaccine for the first time.
In its full-year and Q4 results, the company said revenues for 2021 had risen by 38% from the previous year at constant exchange rates. The surge is owed in part to Vaxzevria, the coronavirus vaccine developed by AstraZeneca and Oxford University, which made $3.9bn in sales last year.
UK-based AstraZeneca had initially provided Vaxzevria on a not-for-profit basis, pledging only to take profits from the jab once the pandemic was over. In November, the drugmaker announced it was moving towards a for-profit business model and expected to earn "modest profitability" on its Covid-19 vaccine.
Boosted by Vaxzevria's success, AstraZeneca has predicted even higher sales for 2022. Though the company expects revenues from coronavirus products to decline, it said recent approvals for its Covid-19 monoclonal antibody Evusheld and asthma biologic Tezspire support its outlook for the year.
AstraZeneca also said it intends to increase the annualised dividend to shareholders by $0.10, bringing it to $2.90 in the first dividend rise in a decade.
Alongside the surging revenues, the pharma giant also reported a pre-tax loss of $265m, due largely to the $39bn acquisition of US pharmaceutical company Alexion last year. The deal has seen AstraZeneca expand its rare disease offering, most recently in a $30m deal to exclusively develop, manufacture, and commercialise Swiss biopharma Neurimmune's investigational transthyretin amyloid cardiomyopathy therapy through Alexion.
AstraZeneca also noted in the report that it had delivered approximately 102 million doses of its Covid-19 vaccine through COVAX in Q4, and said the company and its sublicensee Serum Institute of India remain the largest contributors to the vaccine access initiative.
AstraZeneca has been criticised by campaigners for abandoning its non-profit model, with poverty charity Oxfam accusing the company of "breaking its promise" to deliver vaccines to all countries while the pandemic continues and the poorest countries remain largely unvaccinated.
Commenting on its results, AstraZeneca CEO Pascal Soriot said the company was confident in its "long term growth and profitability".
"After a landmark year in 2021, we are increasing the dividend for our shareholders," he said.
Shares in AstraZeneca are up 3% following the publication of the company's 2021 results.