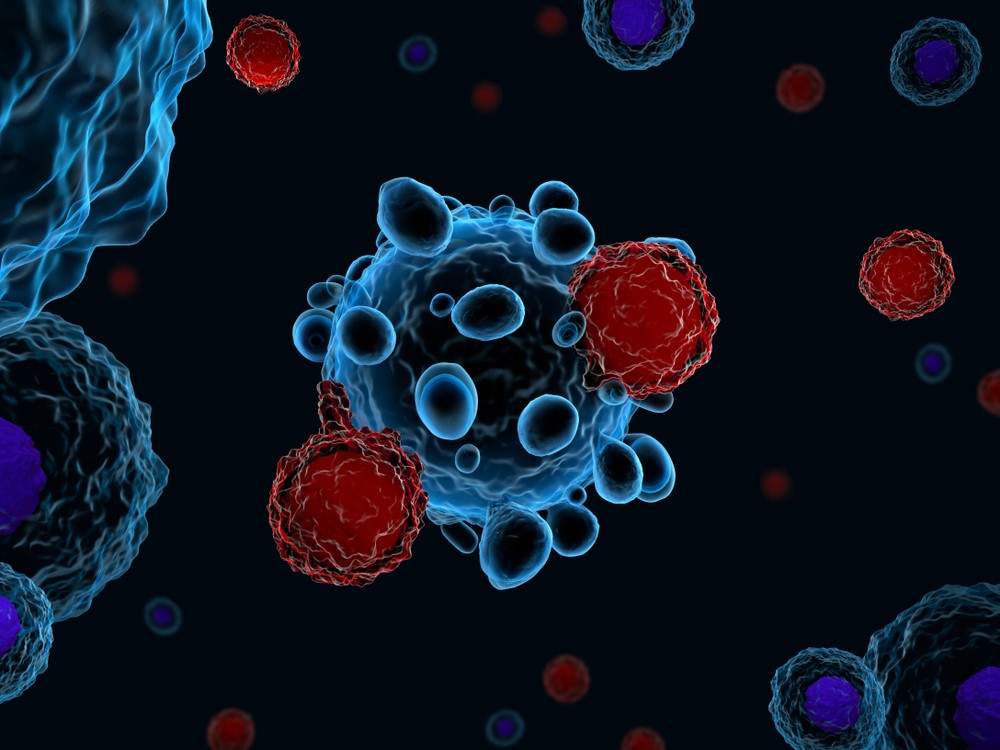 National Health Service (NHS) England has announced it has come to a deal with Novartis to fund the use of its chimeric antigen receptor T-cell (CAR-T) immunotherapy Kymriah (tisagenlecleucel) for children and young adults under 25 years old with refractory acute lymphoblastic leukaemia (ALL). This makes Kymriah the first CAR-T childhood cancer treatment available on the NHS, and in Europe as a whole.
CAR-T therapies are a new and powerful form of personalised medicine. The treatment is created by harvesting the patient's own T cells, genetically modifying them to target cancer cells and injecting them back into the patient.
This type of therapy is being trialled by various companies, such as Bluebird Bio, Chimera Bioengineering and Juno Therapeutics, and it is beginning to be seen as transformative to cancer treatments.
Novartis's Kymriah will initially only be available to a maximum of 30 NHS patients per year who have failed a series of earlier treatments.
Unveiling the deal at the NHS Health Innovation Expo, NHS England's CEO Simon Stevens said: "CAR-T therapy is a true game changer, and NHS cancer patients are now going to be amongst the first in the world to benefit. Today's approval is proof-positive that, in our 70th year, the NHS is leading from the front on innovative new treatments.
"This constructive fast-track negotiation also shows how responsible and flexible life sciences companies can succeed – in partnership with the NHS – to make revolutionary treatments available to patients."
Novartis' oncology manager for the UK and Ireland, Mari Scheiffele, told PM Live: "Flexibility [was] shown by all parties to ensure young patients can access this life-saving treatment as quickly as possible."
Kymriah: evidence of NHS England's CAR-T therapy focus
NHS England's funding approval of Kymriah as the first CAR-T childhood cancer treatment reflects Stevens' announcement in April this year of the NHS's intention to fast-track the employment of CAR-T immunotherapies in hospitals. This plan also involved creating three focused CAR-T centres in London, Manchester and Newcastle.
In announcing the initiative, Stevens emphasised that CAR-T manufacturers would need to provide the immunotherapies at an affordable price; the average cost of CAR-T therapies in the US is $475,000, which is almost ten times higher than the £50,000 maximum the NHS will generally pay for treatments.
The list price for a single course of Kymriah is £282,000, but the details of Novartis' agreed price with the NHS have not been disclosed.
The UK's drug pricing regulator the National Institute for Health and Care Excellence (NICE) approved the use of NHS England's Cancer Drugs Fund to pay for Kymriah.
Kymriah agreement follows rejection of CAR-T rival Yescarta
Following marketing approval by the US Food and Drugs Administration in August 2017, which made it the first approved CAR-T cell therapy, Kymriah received European Commission (EC) authorisation in August 2018.
The EC's decision applies to two indications: children and young adults under the age of 25 with refractory B-cell ALL in relapse post-transplant or in later stage relapse and adults with relapsed or refractory diffuse large B-Cell lymphoma (DLBCL).
NICE is currently considering the cost-effectiveness of Kymriah for the latter DLBCL indication, which is a larger, and thus more costly, patient population.
Novartis said in a statement that it hoped the NHS will "continue this collaboration and flexibility" on DLBCL, "where there is also a high unmet need for patients who have relapsed and have no other treatment options."
NHS England's decision to provide Kymriah to select patients follows NICE's recommendation last week against routine NHS use of Gilead's CAR-T therapy Yescarta. This decision was based on the cost-effectiveness of the CAR-T cancer treatment, as well as lack of clinical data comparing Yescarta to the current standard of care.
Yescarta was approved by the EC for DLBCL, one of the same indications as KYmriah, and primary mediastinal large B-cell lymphoma (PMBCL) at the same time as Kymriah's authorisation.
NICE's decision to reject Yescarta for adults with DLBCL suggests that the pricing regulator is unlikely to recommend Novartis's Kymriah for the same indication without clear evidence of cost-effectiveness and clinical superiority to the standard of care.
NHS funding for first CAR-T cancer treatment: the Industry responds
Blood cancer charity Bloodwise 's director of research Dr Alasdair Rankin said: "CAR-T cell therapy is the most exciting advance in treatment for childhood leukaemia for decades. Intensive chemotherapy can now cure the vast majority of children but a significant number still tragically die every year because they do not respond to treatment. CAR-T cell therapy offers the genuine chance of a long-term cure for children who otherwise would have no other hope."
BioIndustry Association (BIA) CEO Steve Bates commented: "Today's decisions by NICE and NHS England shows that the UK is well set to be the best country in the world in which to invent, trial, develop, manufacture and market next-generation CAR-T cell cancer therapies.
"The ability for NICE and NHS England to say yes for English patients to receive this new therapy within weeks of a drug regulatory approval will be a significant and pleasant surprise to the global industry.
"Away from the headlines, industry, government and the NHS has laid the groundwork for adopting this type of innovation for a number of years so it's fantastic to see UK patients starting to see the benefit of years of research and development. This step should enable the UK to be the first country in Europe where patients benefit from full access to this breakthrough treatment."
Cancer Research UK chief clinician Professor Charles Swanton said: "It's fantastic news for children and young people with this form of leukaemia that CAR-T cell therapy will be made available on the NHS, making them the first in Europe to have routine access to this exciting new type of immunotherapy. We applaud NHS England, NICE and the company for working together to make this immensely complex treatment available to patients quickly, through the Cancer Drugs Fund."