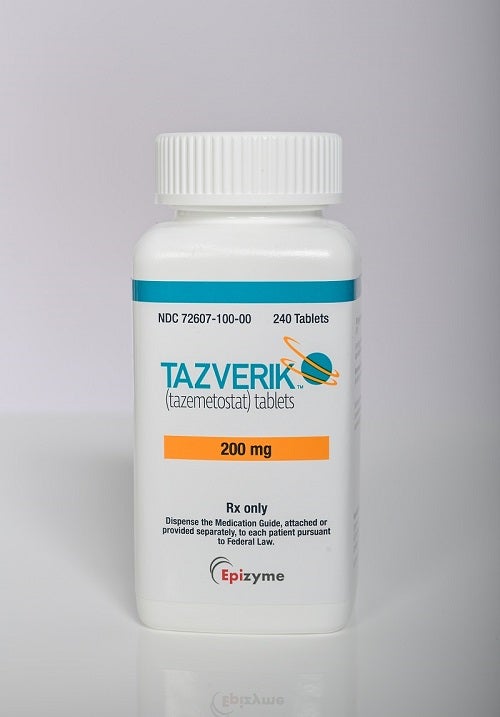 Epizyme has secured accelerated approval from the US Food and Drug Administration (FDA ) for Tazverik to treat relapsed / refractory follicular lymphoma.
Tazverik has been approved for use in previously treated adults with follicular lymphoma and an EZH2 mutation, as well as in relapsed or refractory patients with no other satisfactory treatment options.
Earlier this year, the US regulator approved Tazverik as a treatment for metastatic or locally advanced epithelioid sarcoma patients not eligible for surgery.
In clinical trials, follicular lymphoma patients with an EZH2 activating mutation who had previously received two or more therapies had an overall response rate of 69% to Tazverik, including 12% who achieved a complete response.
In 53 patients with wild-type EZH2, the overall response rate was 34%, including 4% who achieved a complete response and 30% achieving a partial response.
Epizyme said eight patients discontinued because of an adverse reaction during the trial and there were no reported deaths on the study, and no black box warnings or contraindications.
Epizyme chief medical officer Shefali Agarwal said: "In our view, there remains no clear standard of care in the relapsed and / or refractory FL population as not all patients benefit from today's available therapies.
"Based on this label, physicians will have the ability to use their clinical discretion to prescribe Tazverik for their relapsed or refractory patients regardless of EZH2 mutational status and without regard to a specific line of treatment where other options are not satisfactory."
The recommended dosage of Tazverik is 800 mg taken orally twice daily with or without food.