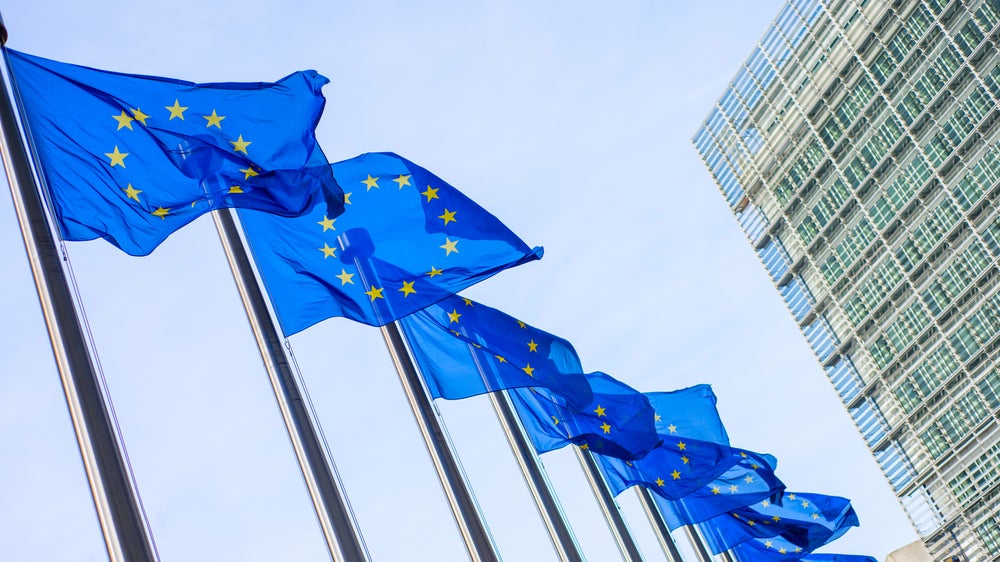 The European Union (EU) has set up an incubator to help prepare member states against emerging variants of SARS-CoV-2, the virus which causes Covid-19. Covid-19 variants have been emerging across the world, including B117 in the UK and B1351 in South Africa.
The European Health Emergency Preparedness Response Authority (HERA) incubator has been established by the European Commission (EC). It will focus on identifying and detecting new Covid-19 variants as they emerge, as well as researching and developing new and updated vaccines that can protect against these variants.
There have been concerns that the approved vaccines, and particularly the AstraZeneca/University of Oxford candidate, may be ineffective against emerging variants, meaning new and updated vaccines will be needed to tackle the ongoing threat of Covid-19. Approved vaccine manufacturers, as well as smaller companies, have committed themselves to developing vaccines that are effective against Covid-19 variants as they emerge.
The development of new vaccines will further be supported by research funding and a new Covid-19 clinical trial network across 16 EU member states and five associated countries, including Switzerland and Israel.
EC president Ursula von der Leyen said: "Our priority is to ensure that all Europeans have access to safe and effective Covid-19 vaccines as soon as possible.
"At the same time, new variants of the virus are emerging fast and we must adapt our response even faster. To stay ahead of the curve, we are launching the HERA Incubator.
"It brings together science, industry and public authorities, and pulls all available resources to enable us to respond to this challenge."
This crisis taught us that we have to act as early as possible, invest as much as possible and have as many partners as possible.

Next week I will ask EU leaders to endorse the HERA Incubator and support its rapid implementation. pic.twitter.com/BIPWkeOGZF

— Ursula von der Leyen (@vonderleyen) February 17, 2021
The EU has lagged behind the US and the UK in the approval of Covid-19 vaccines. This is because, unlike the UK and the US, the EU's healthcare regulator the European Medicines Agency does not have an emergency authorisation pathway for vaccines.
The HERA incubator will now consider whether EMA should follow in the footsteps of the UK's Medicines and Healthcare products Regulatory Agency (MHRA) and offer rolling reviews of clinical trial data, thereby speeding up the approval of future Covid-19 vaccines.
The EC also plans to use the incubator to ramp up production of new and existing vaccines. The incubator will do this by agreeing advance purchase agreements to support the development of new vaccines, as well as monitor supply chains and work with industry to create a network of production facilities across Europe.
European Commissioner for the internal market Thierry Breton said: "We will ensure that the industrial phase of vaccine production allows manufacturers to meet their commitments while anticipating our future needs and adjusting vaccine production to future variants.
"Today, with HERA incubator, we are providing a strong structural response. This is not only about short-term fixes: it will contribute to a higher level of autonomy in the area of health in the near future for our continent."
The EU has also struggled with its vaccination roll-out as a result of manufacturing shortages of two of its approved vaccines, Pfizer/BioNTech and AstraZeneca/University of Oxford. This led to a public row breaking out between the EU and AstraZeneca, and the company seeking alternative ways to increase its production capacity through deals.
As the EC announced the HERA incubator, the commission also revealed it has secured access to additional doses of both the Pfizer/BioNTech and Moderna Covid-19 vaccines. On behalf of the 27 EU member states, the EC has ordered 300 million more doses of the Moderna vaccine, and 200 million additional doses of the Pfizer/BioNTech product.
These latest deals brings the EU's Covid-19 vaccine ordered dose total to 2.6bn, which now includes 460 million from Moderna and 500 million from Pfizer/BioNTech.