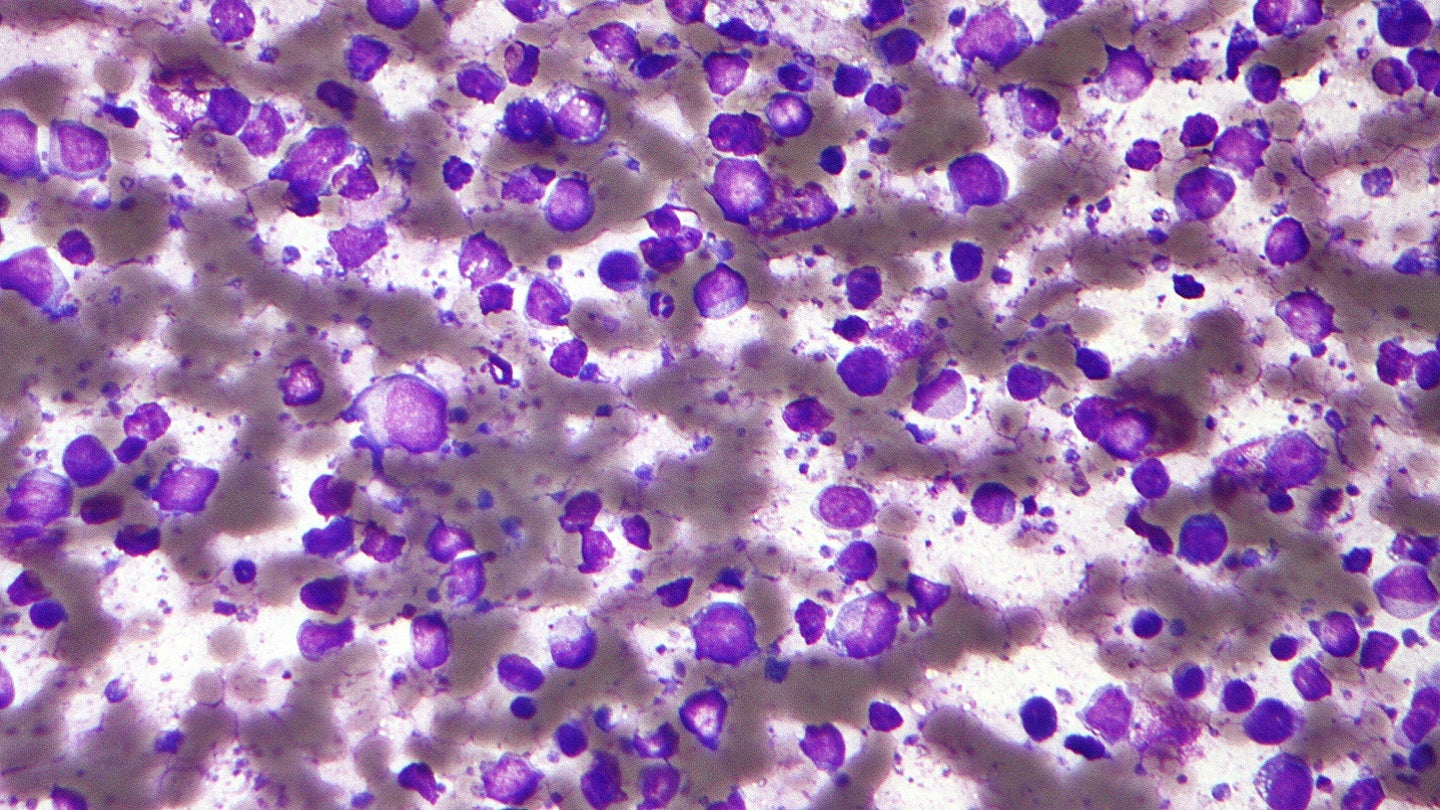 The US Food and Drug Administration (FDA) has approved Roche's Polivy (polatuzumab vedotin-piiq), along with Rituxan (rituximab), cyclophosphamide, doxorubicin and prednisone (R-CHP), to treat certain types of previously untreated diffuse large B-cell lymphoma (DLBCL) in adult patients.
The combination therapy is indicated to treat adult patients with DLBC not otherwise specified, or high-grade B-cell lymphoma, who also have an International Prognostic Index (IPI) score of at least two.
It is claimed to be the first therapy in 20 years to receive approval in the US as a first-line treatment for DLBCL.
Roche chief medical officer and global product development head Levi Garraway stated: "It has been nearly 20 years since a new treatment option has become available to people newly diagnosed with diffuse large B-cell lymphoma.
"Today's decision from the FDA to approve Polivy in combination with R-CHP in this setting brings a much-needed new treatment option which may improve outcomes and bring other benefits to many patients with this aggressive lymphoma."
The regulatory approval is based on the data obtained from a randomised, placebo-controlled, double-blind, international Phase III POLARIX trial.
The trial assessed the pharmacokinetics, safety and efficacy of Polivy in combination with MabThera/Rituxan (rituximab), cyclophosphamide, doxorubicin and prednisone (R-CHP) against MabThera/Rituxan, cyclophosphamide, doxorubicin, vincristine and prednisone (R-CHOP) in previously untreated DLBCL patients.
The combination of Polivy and R-CHP reduced the risk of disease progression, relapse or death by 27% in comparison to R-CHOP.
The most common adverse events (AEs) in the trial were diarrhoea, alopecia, nausea, mucositis, peripheral neuropathy, constipation and fatigue, while lymphopenia and neutropenia were the most common grade 3-4 AEs observed.
The company expects the combination therapy to reduce the burden associated with disease progression on both patients and healthcare systems.