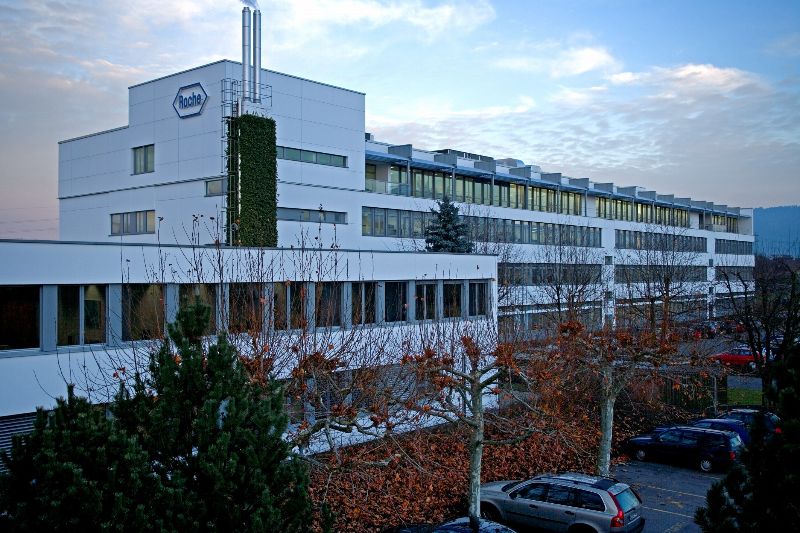 The US Food and Drug Administration (FDA) has granted priority review to Roche's supplemental biologics license application (sBLA) of Tecentriq (atezolizumab) to treat non-small cell lung cancer (NSCLC).
Tecentriq is a monoclonal antibody that attaches to the PD-L1 protein expressed on tumour cells and tumour-infiltrating immune cells. The drug blocks the protein's interactions with PD-1 and B7.1 receptors.
In various countries, including the US, Tecentriq holds approvals as monotherapy and combination therapy to treat NSCLC, small cell lung cancer, metastatic urothelial cancer and metastatic triple-negative breast cancer patients.
With the latest sBLA, Roche is seeking approval for the use of the drug as first-line monotherapy in non-squamous and squamous NSCLC patients with no EGFR or ALK mutations with high PD-L1 expression. The FDA's decision on approval is expected by 19 June.
The sBLA includes data gathered during the Phase III IMpower110 clinical trial, where Tecentriq monotherapy improved overall survival by 7.1 months compared to chemotherapy in patients with high PD-L1 expression.
Data revealed a safety profile consistent with the known profile, without any new safety signals.
Roche chief medical officer and Global Product Development head Levi Garraway said: "In the IMpower110 study, Tecentriq alone demonstrated a significant improvement in overall survival compared with chemotherapy for people newly diagnosed with certain types of advanced non-small cell lung cancer.
"We are working closely with the FDA to bring this chemotherapy-free option to these patients as quickly as possible."
The company is developing Tecentriq to treat a variety of cancer types, including lung, gynaecological, breast, skin, head and neck cancers.
Last month, Roche filed a sBLA with the FDA for Tecentriq in combination with Avastin to treat unresectable hepatocellular carcinoma.