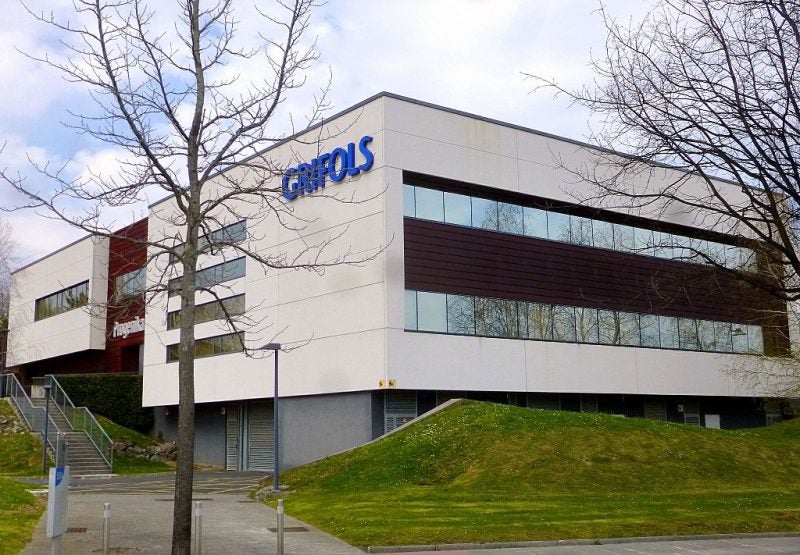 Spanish plasma therapies developer Grifols has signed an agreement to acquire the remaining stake in US-based biotechnology firm Alkahest for $146m.
Alkahest is engaged in research on the therapeutic use of plasma proteins to fight diseases associated with ageing, building on the research carried out at the Stanford University laboratory.
As well as developing specific plasma fractions and protein inhibitors, the company works to understand the human plasma proteome.
This proteomic platform of targets could allow Grifols and Alkahest to identify novel therapeutics and diagnostics, as well as develop new plasma proteins.
The companies also intend to explore new indications for currently licensed plasma proteins, recombinant proteins and antibodies, small-molecule drugs and diagnostic biomarkers.

Alkahest, who discovered more than 8,000 separate proteins, will continue to focus on proteins with a biological impact that develop with age.
Using advanced molecular analysis approaches at the cellular level, new products could join Grifols' discovery and development pipeline to launch new therapeutic medicines into the market.
Grifols co-CEO Víctor Grífols said: "We saw the promise of Alkahest's understanding of ageing when we made our first investment and entered into a collaboration agreement with them five years ago.
"Now we see a wealth of plasma-derived and non-plasma therapeutic candidates identified by Alkahest that can significantly support the unmet needs of many diseases associated with ageing."
Subject to the approval of antitrust authorities, the acquisition should close early next year. Alkahest will then become a wholly-owned subsidiary in the Grifols innovation office (GIANT).
In July, Grifols executed purchase arrangements with South Korean-based GC Pharma to acquire a plasma fractionation facility in Montreal, Canada for $460m.