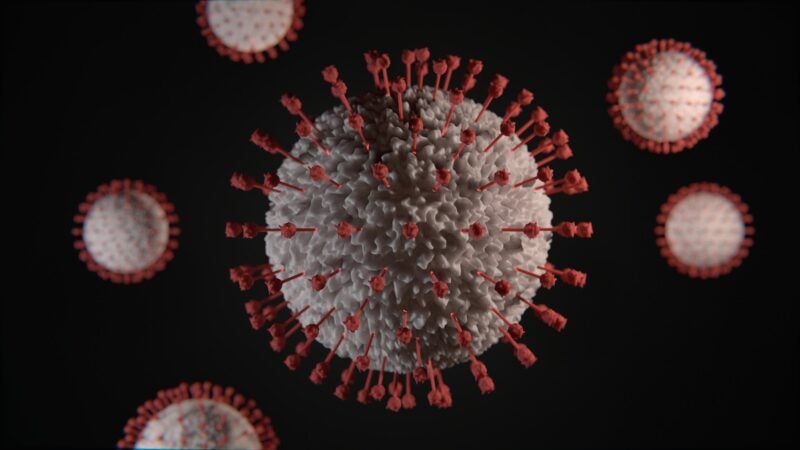 Health Canada has granted authorisation to Pfizer's cocktail of two antiviral drugs, nirmatrelvir and ritonavir, for the treatment of adult patients with mild-to-moderate Covid-19. 
Paxlovid, the combination therapy, is intended for people who are at increased risk of disease progression, including hospital admission or death.
The medication should be used on diagnosing Covid-19 within five days of symptom onset.
The authorised dosage is two nirmatrelvir tablets and one tablet of ritonavir administered together orally twice a day for five days.
Paxlovid's active ingredient, nirmatrelvir, acts by hindering the replication of the virus.
To date, authorised Covid-19 therapeutics are required to be administered in a hospital or healthcare setting. 
Health Canada noted that the antiviral cocktail is the first Covid-19 treatment that can be taken in the at-home setting.
In December last year, Pfizer submitted an application seeking authorisation to use Paxlovid from Health Canada, which carried out an accelerated review.
Pfizer presented the data on a rolling basis throughout the review process, when and where the latest information is available to aid in taking expedited decisions.
These submissions comprised findings from clinical trials of Paxlovid where unvaccinated subjects and those who were not infected with Covid-19 were enrolled.
While the benefits of the antiviral therapy were observed to outweigh the risks, it could cause interactions with other therapies for some people.
Therefore, patients should speak with the healthcare personnel on the risks and benefits of Paxlovid.
Health Canada will continue to analyse Paxlovid's safety and effectiveness once launched in the market.
Furthermore, Pfizer will provide information, including data on the possible effects of current and new variants of the SARS-CoV-2 virus.
On identifying new concerns, Health Canada will rapidly act and communicate with people.
Earlier this month, the UK Medicines and Healthcare products Regulatory Agency (MHRA) approved Paxlovid to treat Covid-19.