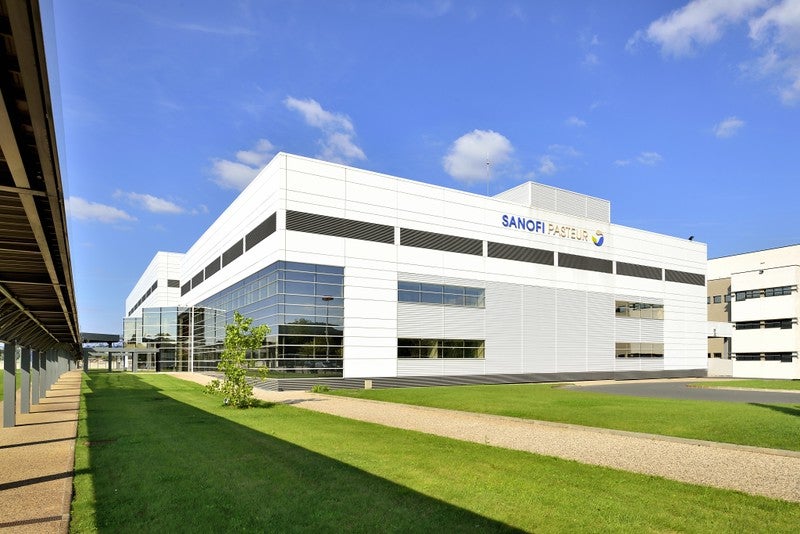 ---
Visit our Covid-19 microsite for the latest coronavirus news, analysis and updates
---
Follow the latest updates of the outbreak on our timeline.
Sanofi vaccines division Sanofi Pasteur has partnered with the US Department of Health and Human Services (HHS) to develop a vaccine for the coronavirus (Covid-19).
The pharmaceutical company will work with the Biomedical Advanced Research and Development Authority (BARDA) to assess a pre-clinical SARS vaccine candidate for protection against Covid-19.
A part of HHS' Office of the Assistant Secretary for Preparedness and Response, BARDA agreed to provide support via its expertise and reallocated funds.
Sanofi will use its egg-free, recombinant DNA platform to create a Covid-19 vaccine candidate. The technology is said to generate an exact genetic match to proteins present on the virus' surface.
The protein's DNA sequence will combine with DNA from the baculovirus expression platform to generate large quantities of coronavirus antigen to induce the immune system to protect against the virus.
Sanofi's SARS vaccine candidate, developed by Protein Sciences and acquired by Sanofi in 2017, demonstrated immunogenicity and partial protection in animal models.
The availability of a licensed vaccine based on this recombinant technology platform will allow quick research and materials production for clinical testing. Also, the platform holds the potential for manufacturing large quantities of the vaccine candidate.
BARDA director Rick Bright said: "Flexibility and scalability are cornerstones of rapid response to an emerging infectious disease. Using this proven technology, we can pivot immediately to address this new global health threat."
Earlier this month, HHS also partnered with Regeneron Pharmaceuticals to develop treatments to combat the new coronavirus.
In addition, the US agency announced a collaboration with Johnson & Johnson (J&J) unit Janssen Pharmaceutical on an investigational Covid-19 vaccine.
Meanwhile, GlaxoSmithKline (GSK) agreed to provide the Coalition for Epidemic Preparedness Innovations (CEPI) with access to its pandemic vaccine adjuvant platform technology to help expedite the development of new coronavirus vaccine candidates.