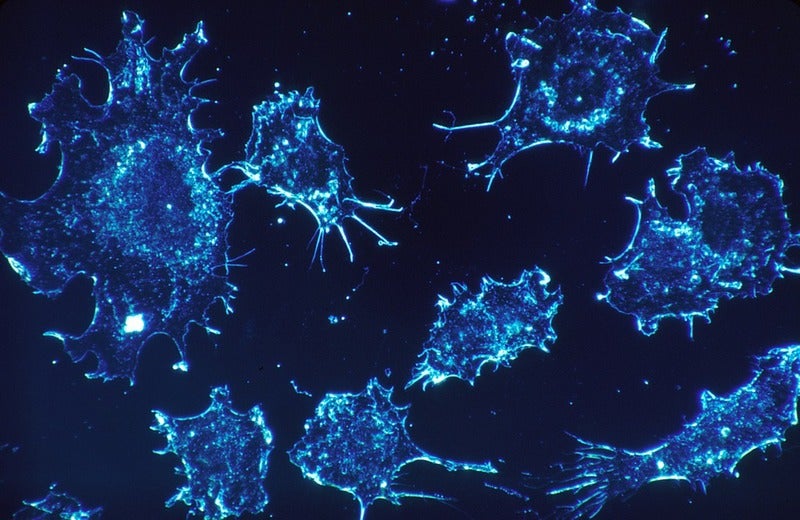 Merck has signed a definitive agreement to acquire biopharmaceutical company Peloton Therapeutics for an upfront payment of $1.05bn.
The deal includes an additional $1.15bn in potential future regulatory and sales milestones for select candidates.
Peloton Therapeutics aims to create first-in-class drugs for the treatment of patients with cancer and other debilitating or life-threatening diseases.
The company is currently developing a small molecule to inhibit hypoxia-inducible factor-2α (HIF-2α), a transcription factor associated with clear cell renal cell carcinoma (RCC) and other diseases.
Named PT2977, the therapeutic is in late-stage development for RCC.
A Phase II clinical trial is evaluating the molecule in von Hippel-Lindau (VHL) disease-associated RCC, while another Phase II trial is assessing its combination with cabozantinib in metastatic RCC.
A Phase I/II study is being conducted for metastatic RCC, along with an expansion arm of the Phase I/II trial in glioblastoma multiforme (GBM).
Merck said that the acquisition of Peloton Therapeutics will expand its oncology research and development (R&D) programme.
Merck Research Laboratories president Roger Perlmutter said: "Peloton scientists have applied their unique expertise in HIF-2α biology to develop PT2977, which has already shown intriguing activity in the treatment of renal cell carcinoma. We look forward to advancing this late-stage asset as part of our broad oncology R&D programme."
"PT2977 has already shown intriguing activity in the treatment of renal cell carcinoma."
Subject to customary closing conditions, the deal is expected to close in Q3 2019.
In January, Bristol-Myers Squibb (BMS) agreed to a $74bn deal to buy Celgene, which focuses on cancer, inflammation and immunologic diseases and cardiovascular diseases.
The transaction was followed by GlaxoSmithKline (GSK)'s acquisition of Tesaro for $5.1bn and Eli Lilly's acquisition of Loxo Oncology for $8bn.