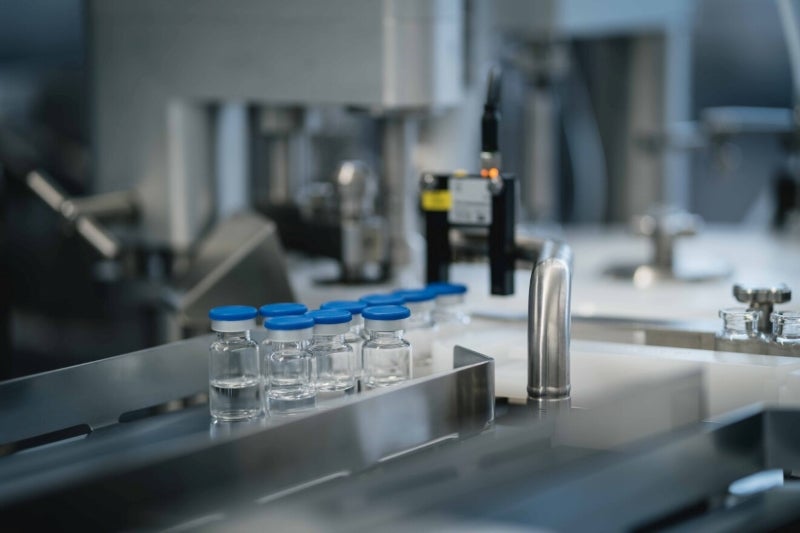 Moderna has signed a new agreement with Lonza to create a new production line at the latter's Geleen facility in the Netherlands, which will support drug substance production for its international supply chain.
The new production line at the Geleen site will aid in the manufacturing of an additional 300 million doses of Moderna's updated booster Covid-19 variant vaccine candidate yearly at a 50µg dose on obtaining authorisation.
In May last year, the companies entered a ten-year strategic partnership agreement to facilitate the production of Moderna's Covid-19 vaccine and additional products in the future.
Lonza established three production lines at its Visp facility in Switzerland and one at the Portsmouth plant in the US.
In April, Lonza and Moderna signed a new agreement to add three more production lines at the Visp plant.
Apart from the earlier drug substance production alliance with ROVI in Granada, Spain, Moderna anticipates delivering nearly 600 million 50µg vaccine doses a year from production in the EU.
The drug substance lines in the EU are anticipated to be ready before this year-end.
Moderna chief technical operations and quality officer Juan Andres said: "This additional production will help us continue to scale up our production as we continue to develop best-in-class variant boosters so we can help end this pandemic as fast as possible."
Separately, Moderna and UNICEF have entered a long-term agreement to supply 34 million doses of the Covid-19 vaccine on behalf of the COVAX Facility.
This deal is part of the agreement signed with Gavi, the Vaccine Alliance last month, to deliver up to 500 million doses of the vaccine to help low- and middle-income countries fight the pandemic.
The 34 million doses of the vaccine are set to be supplied in the fourth quarter of this year while the remaining 466 million doses will be delivered next year.
In another development, Sinovac Biotech's inactivated Covid-19 vaccine, CoronaVac has received approval for emergency use under the World Health Organization Emergency Use Listing procedure.