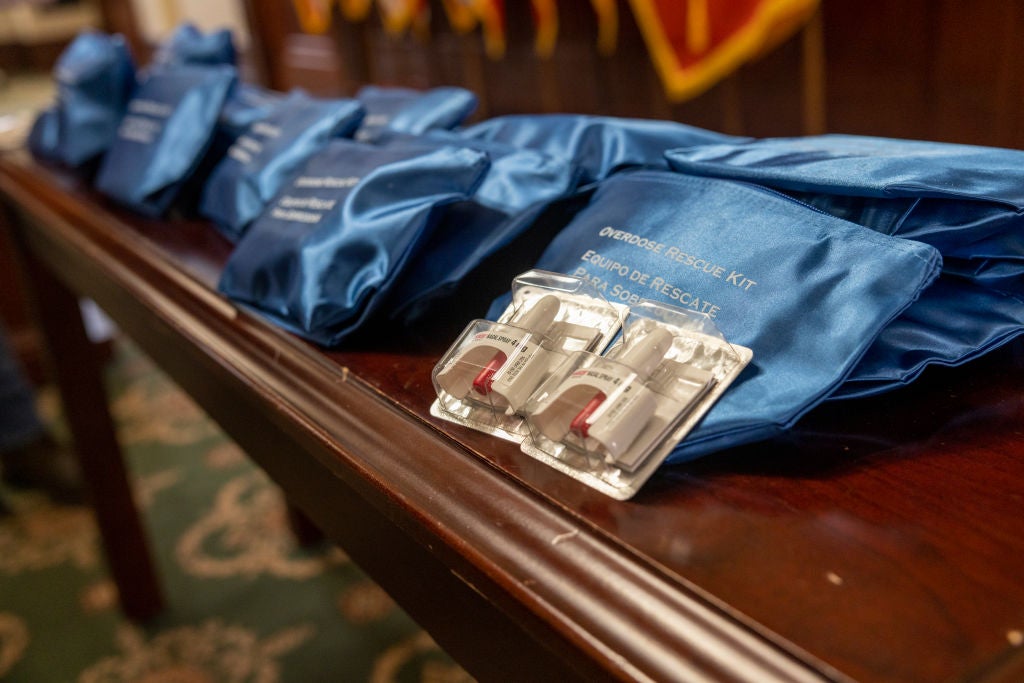 Emergent Biosolutions, maker of the opioid overdose reversing nasal spray Narcan, intends to price the treatment at less than $50 for a kit of two 4mg doses for over-the-counter use (OTC) the company said in a statement.
The company has said its goal is to have an out-of-pocket retail price that is in line with its publick interest pricing strategy. Public interest groups including government agencies, harm reduction groups, and emergency responders pay less than $50 out of pocket for one carton of the spray, according to Emergent. Additionally, its pricing for both public interest groups and retailers going forward would be less than the current Wholesale Acquisition Cost (WAC) price of $125. While justifying the price, the Emergent statement said the company needs to "foster a sustainable business model".
Whilst Emergent has broken through to produce a drug that reduces opioid mortality rates, experts say the company's pricing strategy might put it out of reach for those who need it most.
Individual retailers will ultimately have the final decision on how much to charge for Narcan – a liquid spray version of naloxone that is the first OTC treatment for opioid overdose reversal. The overdose US death rate that has seen a 250% increase from 1999 to 2019.
On March 29, 2023, the US Food and Drug Administration (FDA) granted approval that made Narcan the opioid treatment drug to be sold without a prescription. It was a major milestone in the struggle to manage America's opioid crisis that has been set against a backdrop of several legal challenges pitted against drug companies alleging their role in escalating overdose death.
Nevertheless, Narcan represents a life-saving treatment option that is free of prescription barriers and will be key in managing a drug epidemic that resulted in the deaths of more than 106,000 people in America in 2021.
"We will continue to take a responsible approach to pricing that considers a number of factors, including the cost of goods for materials, packaging, domestic manufacturing and shipping, as well as the education and awareness support needed to empower individuals to obtain the treatment," the company said in its statement.
Narcan is recommended for use immediately after a suspected or known opioid overdose. It works by acting as an opioid receptor antagonist. It binds to opioid receptors thus blocking, and reversing, the effects exerted by other opioids.