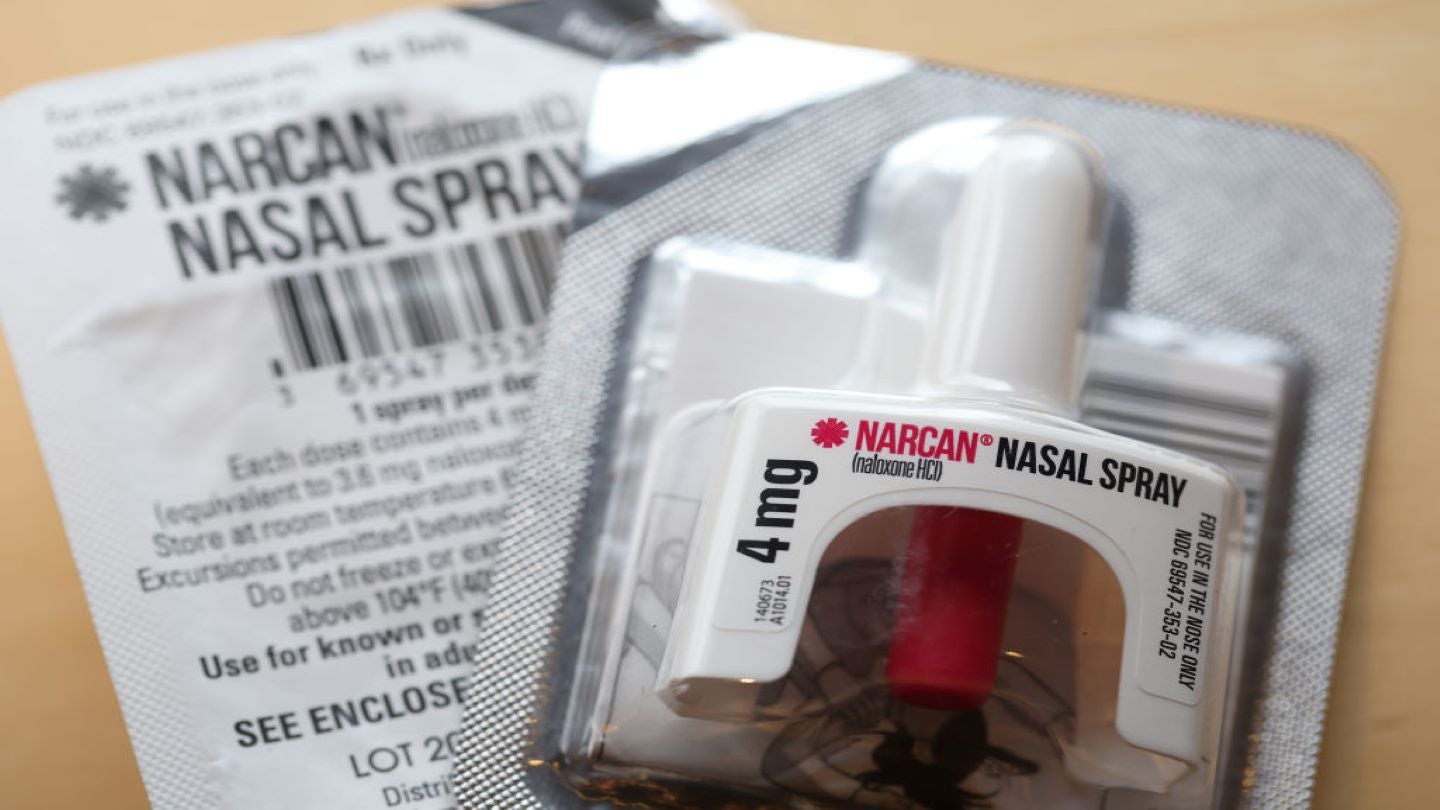 On March 29, the US Food and Drug Administration (FDA) granted approval for the first nonprescription, "over-the-counter" (OTC) naloxone nasal spray, Narcan. Emergent BioSolutions' Narcan (naloxone hydrochloride) is a medicine used to reverse opioid-related overdoses.
This approval comes at a time when the US is facing a growing opioid crisis. The overdose death rate in the US increased more than 250% from 1999 to 2019, as per a Canada-US joint white paper on substance use and harms. Between 1999 and 2021, overdose deaths from synthetic opioids excluding methadone increased 97-fold, and prescription opioid overdose deaths increased 4.9-fold, with fentanyl overdoses being a major problem. The Drug Enforcement Administration (DEA) defines synthetic opioids as "substances that are synthesised in a laboratory that act on the same targets in the brain as natural opioids (e.g., morphine and codeine) to produce analgesic (pain relief) effects".
In a press release, the US Department of Health and Human Services (HHS) Secretary Xavier Becerra, said, "Today's FDA action to allow access to naloxone without a prescription is another strong step forward in advancing HHS's Overdose Prevention Strategy." The HHS Overdose Prevention Strategy aims to tackle the growing number of drug overdoses in the US, which is particularly an issue with opioid overdoses. The FDA also has an Overdose Prevention Framework that aligns with this national strategy. Narcan's OTC approval aligns with one of the four priorities of the framework of "advancing development of evidence-based treatments for substance use disorders".
The FDA first approved Narcan 4mg nasal spray as a prescription drug in 2015. More recently, in November 2022, the FDA announced that its preliminary assessment of a selection of naloxone products, such as Narcan, showed certain prescription naloxones had the potential to be safe and effective for OTC use. Moreover, the agency encouraged sponsors to submit applications for approval of OTC naloxone products.
Narcan works as an opioid receptor antagonist, by binding to opioid receptors and blocking or reversing the effects of other opioids. The medication is recommended for use immediately after a suspected or known overdose of an opioid has occurred. Symptoms reported with Narcan's use for opioid dependent individuals include severe opioid withdrawal characterised by body aches, diarrhea, increased heart rate (tachycardia), fever, runny nose and more.
OTC availability of the drug is expected by late summer. According to Emergent, the delay is due to manufacturing changes that will need to be made to support nonprescription packaging, and supply chain modifications. With this approval, people will be able to buy Narcan without a prescription for themselves or for others. The wholesale price for Narcan is $150, as per GlobalData's Price Intelligence (POLI) database.
GlobalData is the parent company of Pharmaceutical Technology.
In a press release accompanying the approval, FDA Commissioner Dr. Robert Califf, said, "Today's approval of OTC naloxone nasal spray will help improve access to naloxone, increase the number of locations where it's available and help reduce opioid overdose deaths throughout the country. We encourage the manufacturer to make accessibility to the product a priority by making it available as soon as possible and at an affordable price".