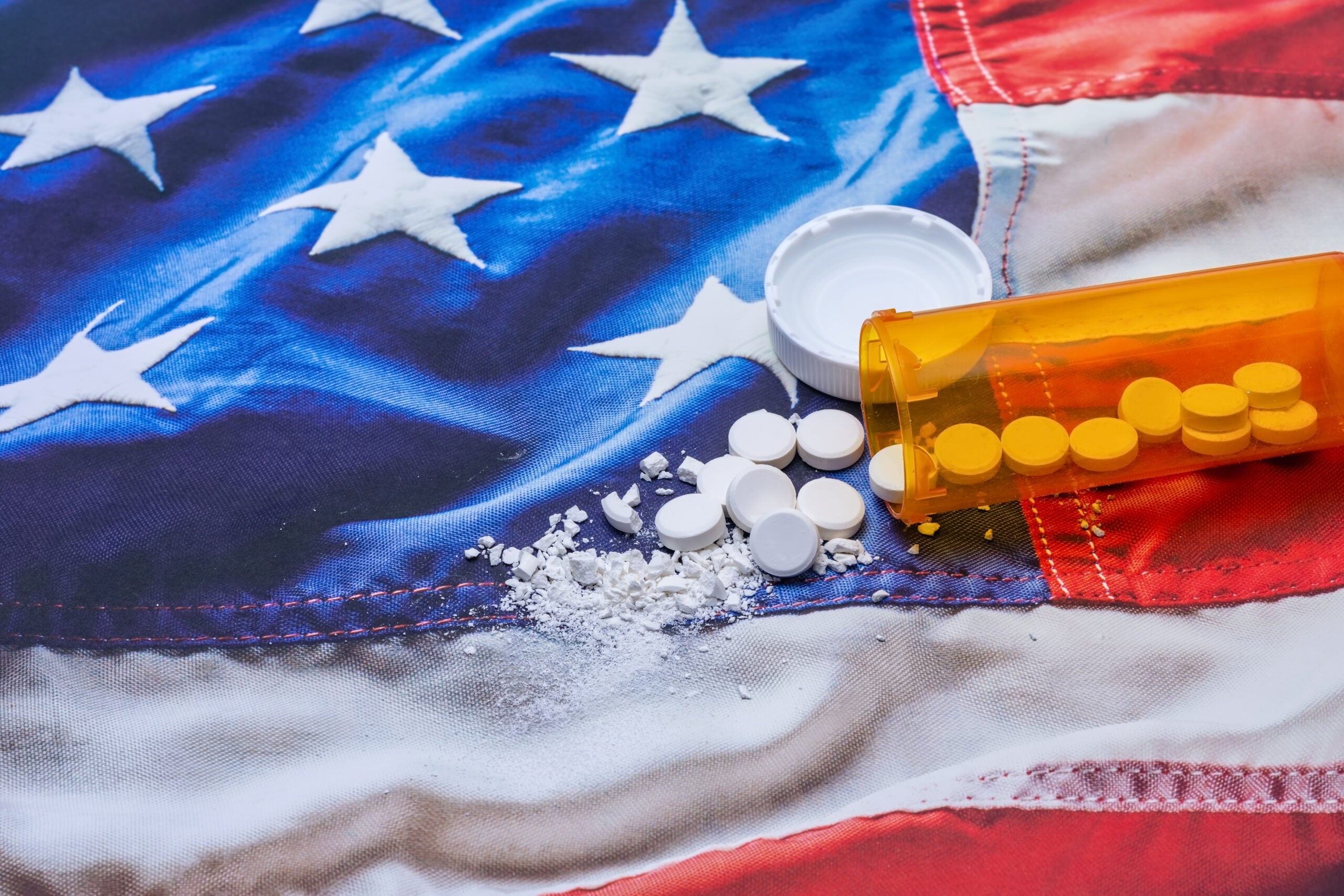 The unique needs of an ongoing opioid crisis have pushed researchers to innovate while developing approaches to treat substance use disorders. Despite the increasing investment and public interest, big pharma remains apprehensive about leading the way for the development of new treatments in the backdrop of lawsuits for its alleged role in fueling the epidemic.
This is partly due to the challenging nature of developing treatments for opioid addiction coupled with the fact that companies find the financial prospects of such investments less appealing. Increasingly, smaller companies and public institutions are exploring interventions to treat opioid addiction, frequently involving public funding, compared to private sector-led efforts. And while some are seeing change for the better, others are less convinced that this will significantly alter the landscape until a particular candidate succeeds both clinically and financially.
Drugs like methadone or buprenorphine act by full or partial opioid agonism, and are approved to treat withdrawal symptoms and cravings. Opioid antagonists like naltrexone, and naloxone, commonly known as Narcan, are other available therapies in this space. In contrast, investigational treatments use a broader array of approaches, ranging from psychedelics like ibogaine aimed at treating the addiction itself, to cannabidiol (CBD) or vaccines.
According to the Centers for Disease Control and Prevention (CDC), there were 75,673 opioid overdose deaths in a 12-month period ending in April 2021, an increase from 56,064 overdose deaths the prior year. Purdue Pharma's OxyContin (oxycodone), a semi-synthetic opioid, made headlines because of the company's alleged role in fueling the opioid epidemic. In March 2022, Purdue and its owners, the Sackler family, agreed to pay $6 billion to settle its opioid lawsuits. The sum would be given to survivors, victims, and US states affected by the crisis. Synthetic opioids like fentanyl have also been widely reported as a key cause of deadly overdoses.
Despite their promise, these future assets should be understood as additions to a limited armamentarium, rather than as replacements for widely used treatments such as methadone. Given the highly varied nature of opioid addiction, it is likely such treatments would all play a complementary role.
Collaborations between smaller private and public players remain key
Many companies are averse to working in the substance use disorder space as they view the field as "risky," says acting deputy director of the Division of Therapeutics and Medical Consequences (DTMC) at the National Institute on Drug Abuse (NIDA) Jane Acri, PhD. "Unlike other health conditions, the risk perception around developing treatments for substance use disorder exists partly due to the particular patient population and its socioeconomic circumstances, as well as the stigma surrounding addiction. Some companies assume that if their drug is developed in this area, it might not give them the return on investment they would receive in different, more lucrative, indications".
How well do you
really

know your competitors?

Access the most comprehensive Company Profiles on the market, powered by GlobalData. Save hours of research. Gain competitive edge.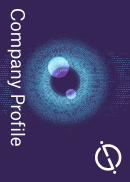 Company Profile – free sample
Thank you!
Your download email will arrive shortly
Not ready to buy yet? Download a free sample
We are confident about the unique quality of our Company Profiles. However, we want you to make the most beneficial decision for your business, so we offer a free sample that you can download by submitting the below form
By GlobalData
But medications for opioid use disorder such as buprenorphine/naloxone formulations, one of the few effective therapies to prevent overdose and treat opioid use disorder, have shown that there can be profitable candidates within the space, Acri says. Suboxone, a branded version of combined buprenorphine and naloxone made by Indivior, had sales of $778 million in the US in 2018, as per GlobalData. The first generic version of the drug was approved in 2018. Indivior has also faced lawsuits for what was described as false claims used in the marketing of Suboxone.
Yasmin Hurd, PhD, director of the Addiction Institute at Mount Sinai, says it is still difficult to secure interest from companies to develop treatments for substance use disorders.
And developing some of these assets purely at institutions remains equally challenging, says Marco Pravetoni, PhD, professor at the Department of Psychiatry and Behavioral Sciences at the University of Washington. Pravetoni is currently working on developing a potential vaccine aimed specifically at oxycodone, which is in Phase I trials. But taking such candidates through IND-enabling studies and the clinic remains challenging, and requires much larger human and financial capital. Pravetoni says he aims to get vaccines targeting other drugs like fentanyl or heroin into the clinic in the coming years. While governments and institutions are committed to helping, their work should be in partnership with companies, Hurd says.
But perceptions are beginning to change, says Acri, as a growing number of small and medium-sized companies are showing interest in grants and collaborations with NIDA.
Kim Janda, PhD, chemistry professor at Scripps Research, who has worked in the area of substance use disorders for almost 30 years, says the field is likely to consist of mainly small entities. Janda is working on developing heroin and fentanyl vaccines, and hopes to see the latter in a Phase I by Q1 2023.
At the same time, Hurd, who studies the potential use of CBD as a therapy for opioid use disorder, has found the growing interest of private companies as partly detrimental. She describes this as somewhat of a "catch-22" situation where researchers need companies to produce CBD, but those entities often look into CBD's other uses beyond its medicinal potential, she explains.
Much-needed additions to the armamentarium
At the moment, the addiction treatment world remains small, says Dr Tildabeth Doscher, an addiction medicine physician. Doscher, who is also a clinical assistant professor at the Department of Family Medicine at the University of Buffalo, adds that the treatment space remains too stigmatizing for people with substance use disorder. While several approaches are now being studied, there is also a need to understand that patients will react differently to treatments, and they may not react to some at all.
There are effective medications to treat opioid use disorder, but Acri says more are needed to continue to address the overdose crisis. According to Dr Paxton Bach, clinical assistant professor at the Department of Medicine at the University of British Columbia, workers in the field are "desperate for new tools". Describing Vancouver as one of the epicenters of the drug overdose crisis in Canada, Bach has been seeing an increasing number of patients who are refractory to available treatments. Psychedelics like ibogaine or psilocybin, while in early stages of development, have shown potential in opioid addiction research, he says.
Deborah Mash, CEO of DemeRx, a US-based company developing ibogaine for the treatment of opioid addiction, says the psychedelic substance could not only help alleviate opioid withdrawal symptoms, but also possibly help avoid potential relapses when used as an adjunctive therapy. In other words, ibogaine could potentially give patients a window for relapse prevention, she says. In March 2021, DemeRx and Atai Life Sciences were allowed to start enrolment in an ibogaine Phase I/IIa study in the UK.
While people are excited about psychedelics, Hurd says these substances still need to be thoroughly researched. Ibogaine is noted for its side effects, which includes decreased heart rate. According to Mash, ibogaine can feature QT prolongation in its subjects, which remains a potential risk, and it must be used by skilled clinicians. The administration and dosing of psychedelics must also be understood to identify who can benefit from one particular type of treatment versus another, Hurd says. A "one-size-fits-all" mentality ignores the complex nature of the substance use disorder, which is highly heterogenous, she adds.
Bach also warns that framing available agonist therapies as a substitute rather than a real treatment, is potentially dangerous. There is already enough stigma associated with agonist therapy, as well as a sense of guilt felt by those on it, which makes it critical to avoid a further worsening of the stigma, he says. Indeed, to some, there is a perceived stigma of using medication for opioid use disorder, which has been one of the barriers to accessing these life-saving treatments, says Acri. Hence, viewing investigational assets as potential replacements for available treatments should be avoided, and they should be looked at as complementary, says Bach. Moreover, to him, agonist therapy remains the "gold standard" of what is available now, while other potential treatments are too early in the pipeline.
But despite their known effectiveness, treatments such as methadone are not available to everyone, and those in rural areas lack access to such programs, says Acri. Developing treatments that do not face the same amount of regulation as methadone or buprenorphine could prove a significant advantage in terms of availability, in addition to these already available and effective treatments, she adds. Seeing the developments in his own province, Bach says that the stakes for developing a solution for the opioid overdose crisis have never been higher.