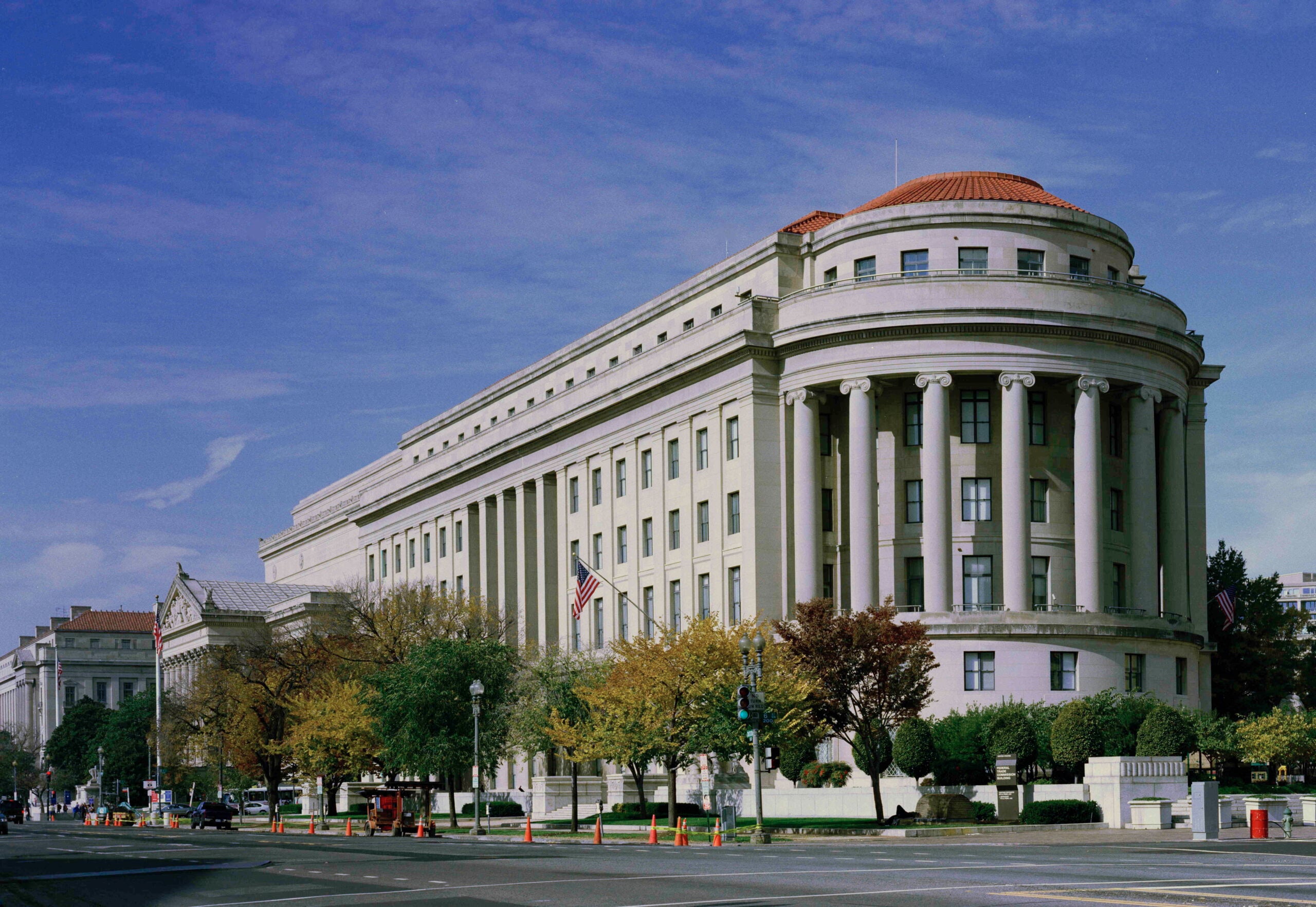 The US Federal Trade Commission (FTC) has launched a multilateral working group with domestic and international partners to reassess their approach to analysing the impacts of mergers and acquisitions (M&A) in the pharmaceutical industry.
The group is made up of the FTC, the Department of Justice Antitrust Division and the Offices of State Attorneys General in the US, alongside the UK's Competition and Markets Authority (CMA), Canada's Competition Bureau and the European Commission Directorate General for Competition.
In a statement, the commission said the working group's purpose is "to identify concrete and actionable steps to review and update the analysis of pharmaceutical mergers" to address "the varied competitive concerns that these mergers and acquisitions raise".
FTC acting chair Rebecca Kelly Slaughter said: "Given the high volume of pharmaceutical mergers in recent years, amid skyrocketing drug prices and ongoing concerns about anticompetitive conduct in the industry, it is imperative that we rethink our approach toward pharmaceutical merger review. Working hand in hand with international and domestic enforcement partners, we intend to take an aggressive approach to tackling anticompetitive pharmaceutical mergers."
The working group initiated by the FTC will consider key questions related to the regulation of pharma M&A, including how current theories of harm could be expanded and refreshed, the range of innovation implications thrown up by pharma mergers, and how best to assess companies' history of price fixing, reverse payments and other "regulatory abuses" when reviewing mergers.
The group will also consider the evidence required to challenge pharma mergers based on new or expanded theories of harm, the most viable remedies when these theories of harm are applied, and the characteristics of firms that make them strong candidates as divestiture buyers.
2020 saw pharma and life sciences M&A activity drop to its lowest level in nearly a decade, partly due to deals being put on hold in the early stages of the Covid-19 pandemic, with mergers and acquisitions valued at $184bn for the year, according to PwC. The firm expects a bounce-back in pharma deal-making for 2021, with a predicted total value of $250bn-$275bn.
Mergers and acquisitions are relatively common in the pharma sector as larger companies look to expand and reposition their product portfolios, as well as offset losses from patent expiry of blockbuster drugs, through the acquisition of smaller, innovative firms.
Given the public health implications of pharmaceutical innovation and concerns around global pricing of drugs, competition authorities closely scrutinise major deals in pharma and life sciences for antitrust issues, and sometimes require companies to divest key assets or business units before approving large M&As.
In January 2020, Allergan sold to AstraZeneca the global rights to brazikumab, a monoclonal antibody treatment being investigated for Crohn's disease and ulcerative colitis, as part of regulatory requirements for Allergan's $63bn acquisition by AbbVie. Two other drugs – Zenpep and Viokace, both indicated for exocrine pancreatic insufficiency – were divested to Nestlé before the AbbVie/Allergan deal was approved.
On Twitter, Slaughter noted that a broader approach than assessing potential product and pipeline overlaps is required, as noted in her dissenting statements related to recent deals between AbbVie/Allergan, Pfizer/Mylan and Bristol Myers Squibb/Celgene.
The @FTC's longstanding practice in pharma mergers tends to address one important competitive angle: overlaps in products and pipeline products between the merging parties. But I have long been concerned that this approach does not capture all the effects of these deals.

— Rebecca Kelly Slaughter (@RKSlaughterFTC) March 16, 2021
"Big pharma plays an essential role in our society, a fact brought home to each of us with the rapid rollout of vaccines to fight a global pandemic," said CMA chief executive Andrea Coscelli. "But when large pharmaceutical companies decide to merge or to acquire innovative rivals, it is essential that competition authorities work together to protect consumers from any anti-competitive deals. That's why we are very pleased to work with international partners and consider our approach to pharmaceutical merger reviews."
A CMA statement noted that the project is in its early stages and that "any outputs would be determined by what the working group finds".
"Significant updates to the CMA's mergers approach will always be fully communicated," CMA said.