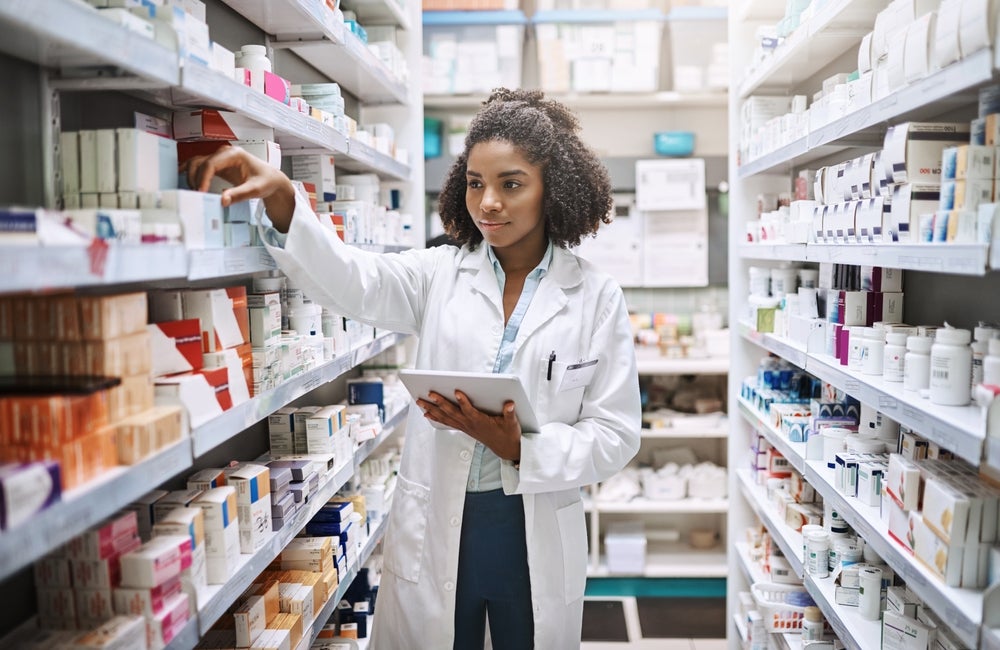 A key factor of Pfizer's Covid-19 antiviral Paxlovid efficacy has been early intervention, but getting it in time has proven to be a challenge. On 6 July, in an effort to accelerate access, the US Food and Drug Administration (FDA) allowed pharmacists to also begin prescribing the drug to eligible individuals with Covid-19. Previously, only licensed and authorised physicians, advanced practice registered nurses, and physician assistants could prescribe the drug.
"Since Paxlovid must be taken within five days after symptoms begin, authorising state-licensed pharmacists to prescribe Paxlovid could expand access to timely treatment for some patients who are eligible to receive this drug for the treatment of Covid-19," the director of FDA's Center for Drug Evaluation and Research Dr Patrizia Cavazzoni said on the label expansion.
However, the American Medical Association (AMA) released a statement warning that while most patients benefit from Paxlovid, it is not for everyone. "[Prescribing it] requires knowledge of a patient's medical history, as well as clinical monitoring for side effects and follow-up care to determine whether a patient is improving—requirements far beyond a pharmacist's scope and training," as per a statement by AMA president Jack Resneck. The nonprofit Physicians for Patient Protection also raised a similar point that pharmacists who may be unfamiliar with a patient's medical history can pose the risk of significant negative health outcomes if Paxlovid is incorrectly prescribed.
In response to these issues, American Society of Health-System Pharmacists senior director of Pharmacy Practice and Quality Michael Ganio tells Pharmaceutical Technology: "Pharmacists are going to address [these concerns] by doing what we've always done. They will [check] new prescriptions for appropriateness and accuracy and that doesn't really change based on who's prescribing it."
How to get Paxlovid
Ganio says that, ideally, once an individual receives a positive Covid-19 result, they should call their pharmacy or communicate through a drive-through facility to minimize the risk of exposure. The pharmacist can then review their medical history to make sure there are no concerns of drug-drug interactions with Paxlovid. And, if there are concerns, the pharmacist can call their healthcare provider to develop a plan.
Paxlovid is contraindicated with drugs that depend on the CYP3A enzyme for clearance (from plasma), which include antipsychotics, cardiovascular agents like eplerenone, ivabradine, migraine medications like eletriptan, ubrogepant, among others.
In its announcement, the FDA advised individuals to keep their electronic or printed health records from the past year ready while seeking treatment. This allows the pharmacist to review any potential kidney or liver problems, along with a patient's list of existing medications. The updated guidance still mandates a patient to be referred to a physician or other healthcare professionals if this information is not available.
Many health systems have their own community pharmacies, with pharmacists working in places like emergency departments, primary care clinics, and specialty clinics where they have access to patient medical records, Ganio says. Many patients don't have a primary care provider, or access to either urgent care or telehealth, or the financial resources to be able to pay for a clinic visit, he adds. This is where pharmacists can make a difference, he notes.
Still, pharmacists having prescription authority is not without precedence, Ganio says. Certain states allow them to prescribe a limited list of medications, and they already manage dose adjustments, and such when needed. "So, this isn't necessarily new, but what's novel is this scale; it's happening on a national level, and the fact that we're in a public health emergency when access to prescribers is critical."
While the label expansion will likely increase avenues for patients to access the antiviral, Ganio adds one caveat: due to burnout and turnover seen across the healthcare field, including pharmacy staff, there are going to be sites that just don't have the resources to dedicate a pharmacist to do some of this work.
Paxlovid in the news
Paxlovid has proven to be a key growth driver for Pfizer, earning $1.5 billion in global sales after its launch in late 2021 in the US and other countries, as per the company's Q1 results. Pfizer expects revenues to reach approximately $22 billion in the fiscal year.
Pfizer's drug is not the only authorized oral Covid-19 antiviral. Merck (MSD outside the US) manufactures Lagevrio (molnupiravir) which got the FDA's backing in December 2021, just a day after Pfizer's EUA for Paxlovid. But even when Lagevrio supplies outpaced those for Paxlovid at certain points, it was not viewed as favorably. The US National Institutes of Health (NIH) recommends Lagevrio in eligible individuals, only when neither of the preferred therapies—Gilead Sciences' Veklury or remdesivir, or Paxlovid—are available, feasible, and clinically appropriate. The US FDA has not announced any updates to Lagevrio's label.
Despite its high efficacy in preventing hospitalizations, recent reports have highlighted cases of the "Paxlovid rebound effect" where some patients experience their symptoms returning after their treatment course was completed. In late May, The Centers for Disease Control and Prevention (CDC) issued an advisory on the effect, but emphasized that the drug continues to be recommended as an early-stage treatment for eligible individuals.