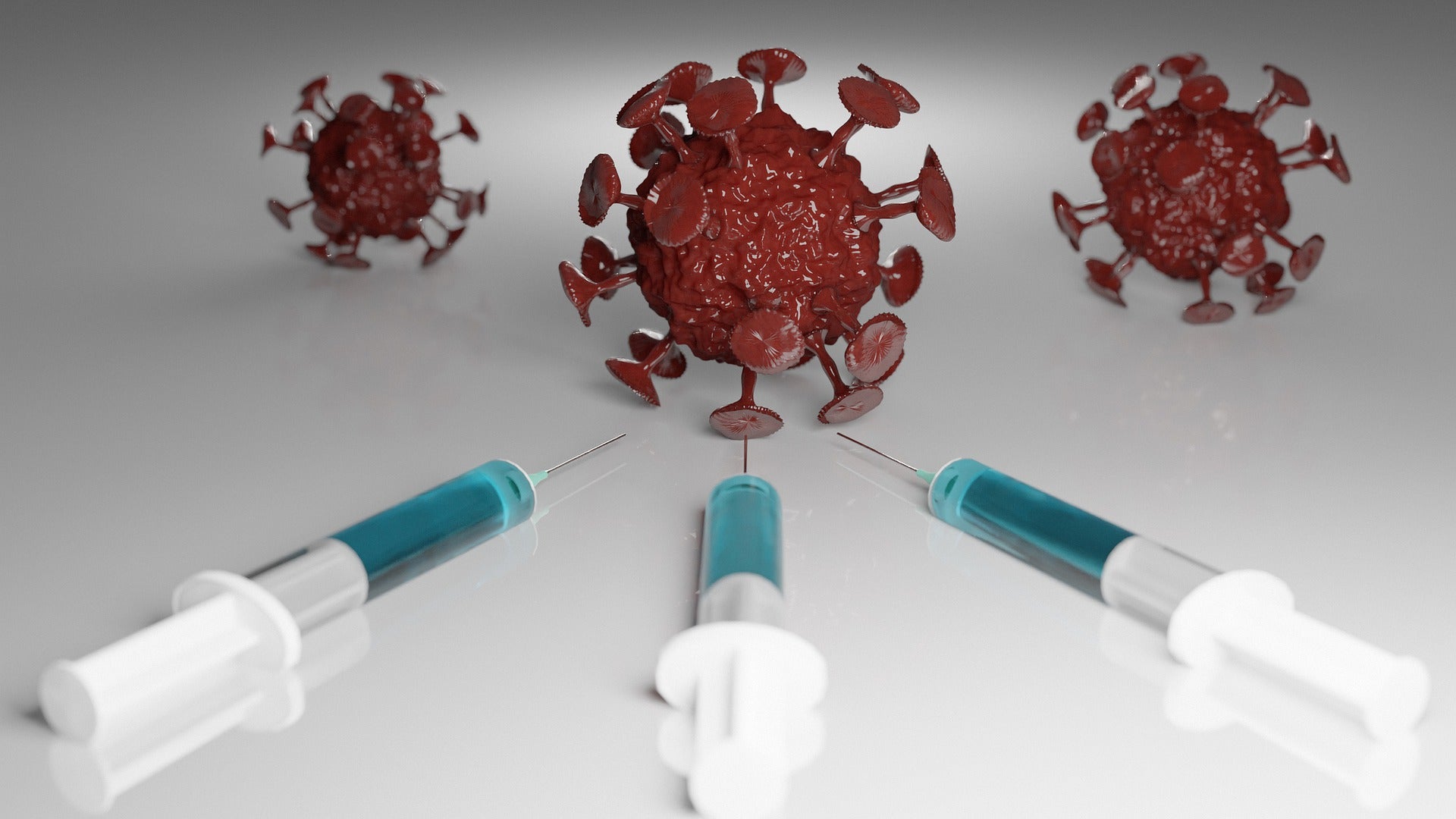 Sorrento Therapeutics has reported that the protein-based Covid-19 vaccine candidate, DYAI-100, induced robust neutralising B-cell immune responses against the original SARS-CoV-2 strain and emerging variants, such as Beta and Delta, in preclinical studies.
Last week, Sorrento entered an exclusive license agreement with Dyadic International to develop and market vaccines, treatments and diagnostics for coronaviruses, including the latter's lead asset, DYAI-100.
The vaccine leverages Dyadic's C1-cell protein production platform.
Animals in the preclinical studies of the vaccine candidate were inoculated with an intramuscular dose of the recombinant Spike protein receptor binding domain along with aluminum-phosphate adjuvant.
The findings showed protective neutralising activities of the sera of vaccinated animals against an extensive spectrum of the Covid-19 virus and its major variants of concern (VoCs).
Inoculated mice developed immunoglobulin G (IgG) antibodies recognising the Spike protein of the prototype SARS-CoV-2 and the VoCs, including Alpha, Beta, Gamma and Delta.
Furthermore, the vaccine stimulated the activation of a Th1 polarisation of the cluster of differentiation 4 positive (CD4+) T cells.
The vaccination also created IgG antibodies in vivo in a live virus challenge Vero-E6 cell model. An increased neutralising activity against live SARS-CoV-2, highly transmissible Beta and Delta variants and to a reduced extent Gamma, were also noted in the study.
Sorrento said that the data indicates DYAI-100's potential as a Covid-19 vaccine candidate and could provide wide protection against emerging variants.
Dyadic and Sorrento are carrying out studies that would facilitate investigational new drug (IND) submission for human trials across the world.
Currently, a multivalent RBD-based vaccine that uses the RBDs from SARS-CoV-2 and its VoCs is being developed as a universal vaccine with the potential as a universal booster for other Covid-19 shots.
Last month, Dyadic entered a Covid-19 vaccine technology transfer and licensing agreement with South Africa-based Rubic Consortium to discover, develop, analyse and produce cost-efficient vaccines for supply mainly to the African markets.